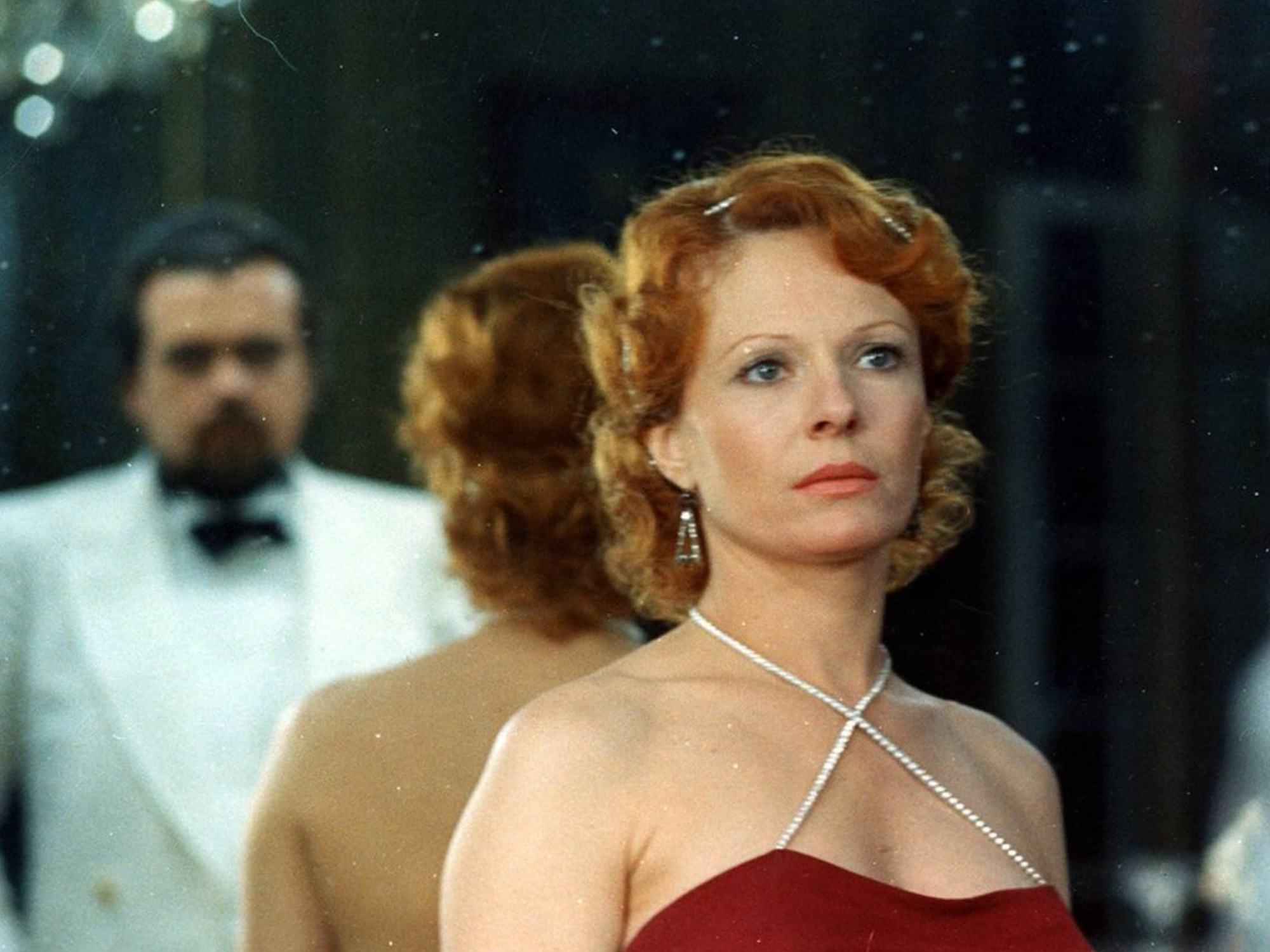 "One is not born, but rather becomes, a woman". Delphine Seyrig was born in 1932, but in 1975 she became a representative for French women. Under the direction of various high-profile men – including the likes of Jacques Demy and Luis Buñuel – Seyrig established a star image which she brought to three films directed by women: Marguerite Duras; Chantal Akerman; and Liliane de Kermadec. They transformed the Chanel-dressed sylph Seyrig, who made her name in Alain Resnais' Last Year in Marienbad, into an everywoman, housewife and mother.
These ordinary women took to the streets of Paris in the 1970s. Seyrig signed the Manifesto of the 343 presented by women who had illegal abortions in 1971. She formed the collective Les Insoumuses (Disobedient Muses) with director Carole Roussopoulos, who filmed protests with the second Sony Portapak camera sold in France (after Jean-Luc Godard). With Seyrig on the front line, it was vital that other women identified her as one of them.
The image Seyrig created across the woman-directed films she made in 1975 – India Song, Jeanne Dielman, 23, quai du Commerce, 1080 Bruxelles and Aloïse – forms a triptych. In the left panel, directed by Duras, Seyrig plays Anne-Marie Stretter, the adulterous wife of the French ambassador in Calcutta. In the right panel, by de Kermadec, Seyrig plays Aloïse Corbaz, the real-life Swiss artist who was kept in a mental hospital after becoming obsessed with Kaiser Wilhelm II. In between is Akerman's magnum opus, in which Seyrig plays Jeanne, a housewife and sex worker. We initially align with the male gaze when we see Seyrig – glamour, womanhood, artistry – but, through these films, our perception shifts.
Unlike the naturalism of Jeanne Dielman and Aloïse, India Song mythologises Seyrig's character into an emblematic figure. When Anne-Marie is faithful to her husband, she is the dutiful wife dressed to the nines in a burgundy gown. But she's developed a "leprosy of the heart" and refuses to play the piano anymore. She fills the void with affairs, although she takes little pleasure from them. We imagine Jeanne took to sex work for the same reason, to break up the day, but now it's just part of the routine. Why satisfy men who don't value you?
Aloïse asks the same question. The artist's paintings feature military men embracing women with closed eyes. They are blind to the world and disallowed the same experiences as men. The actor Michael Lonsdale co-stars in both India Song and Aloïse, which makes them inverted mirrors of each other. Where in India Song Lonsdale's Vice-Consul of Lahore fails to win Anne-Marie's love, the doctor he plays in Aloïse ties her down. Anne-Marie has agency while Aloïse doesn't.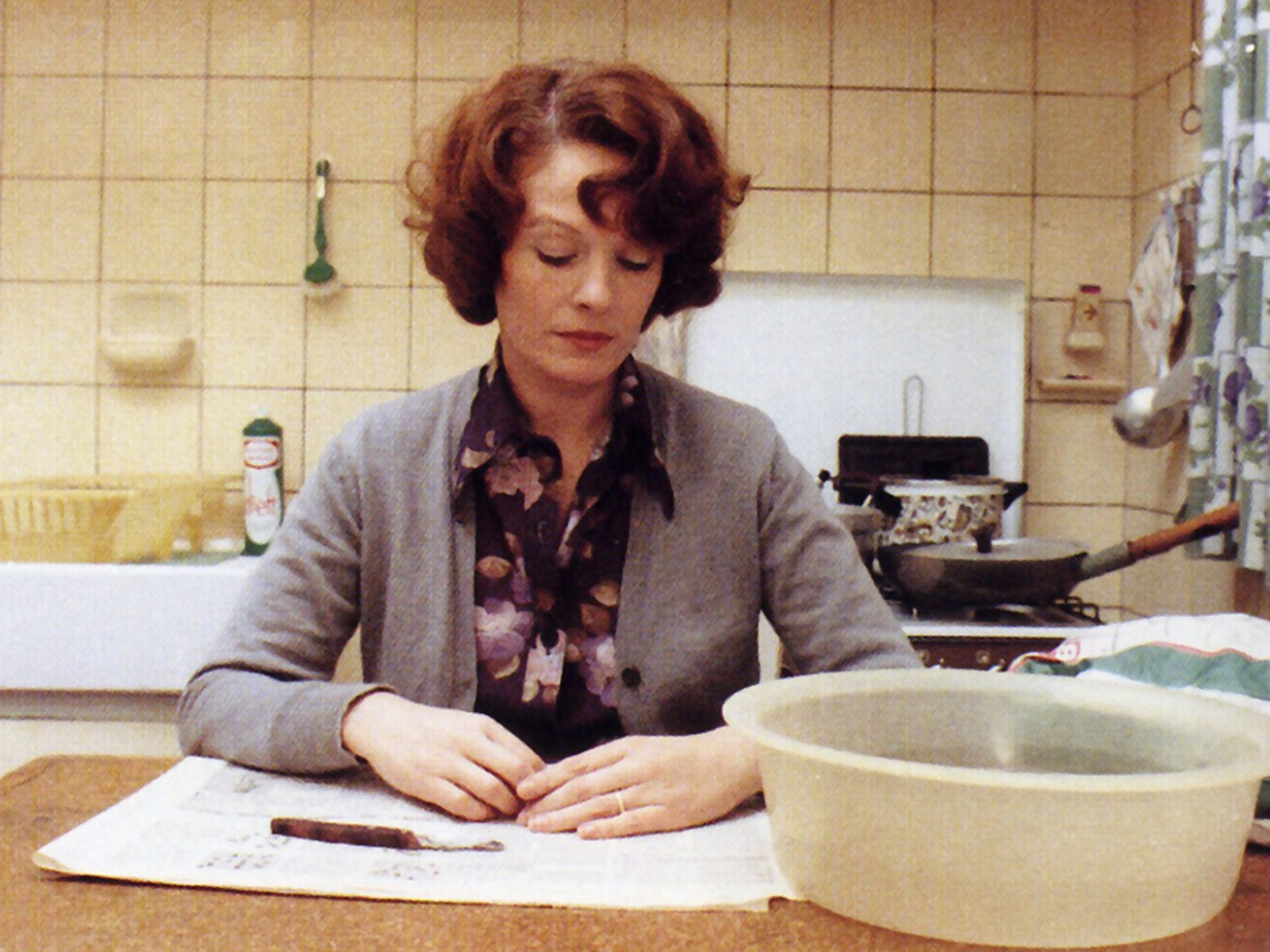 Lonsdale's men trap Seyrig's women in confined spaces, with the embassy in India Song and the hospital in Aloïse functioning as prisons. The depression into which Seyrig's characters spiral reflects women's acquiescence to being held hostage – what Betty Friedan in her 1963 polemic The Feminine Mystique called "the problem with no name" in the context of housewifery. Just as Aloïse's art is the work of a woman denied a voice, India Song visualises the unspeakable sense that Anne-Marie deserves more than her husband gives her.
Duras does this in two ways. The sound is desynchronised, meaning the characters appear mute while we hear their narration in voiceover. This disjunction between image and sound in India Song prevents us from seeing Anne-Marie as an individual. Then, by framing the central room of the embassy within a large mirror, characters are visible onscreen despite the actor being stood, unseen, behind the camera. The mirror makes Anne-Marie's duplicity literal, crystallising her alternate personas as wife and adulteress into two distinct images.
Then there's the additional image of Seyrig herself. All three directors want us to connect the actor to her characters. In an interview about Jeanne Dielman, Akerman said, "If I had chosen a nonprofessional actress for the role of Jeanne, she wouldn't be more than a single woman. Because she is an actress, she represents all other women." The ambassador's wife is as good as the housewife; individuals, but two sides of the same coin.
While working on these films, Seyrig directed a documentary about women's acting experiences called Be Pretty and Shut Up!. In her interview, Jane Fonda reveals how male producers altered her appearance. She reflects that, 'I, Jane Fonda, was here, and this image was there, and there was this alienation between the two.' Seyrig said she found playing characters written by women felt more real to her than previous roles written by men, that they were borne of uniquely feminine empathy. She was closing the gap between herself and her image.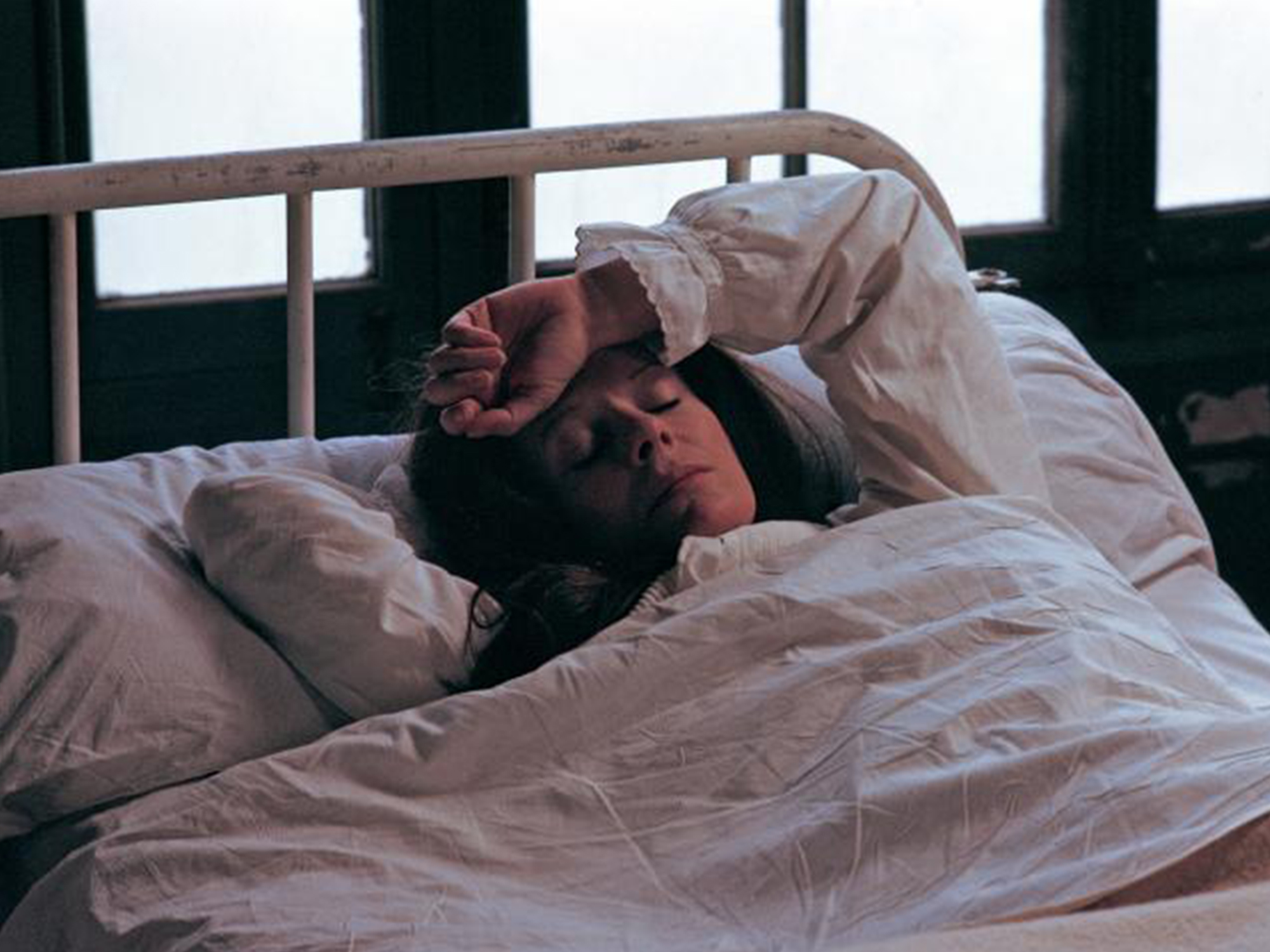 By starring in films directed by women, Seyrig hoped to bring their films into the spotlight. Jeanne Dielman remains the most well-known. Akerman's film is an unflinching snapshot of a woman's life and its mind-numbing unpaid labour – peeling potatoes, making beds, running errands… Snap! Jeanne throws herself onto a client and plunges a pair of scissors into his neck. Filmed through the bedroom mirror like Duras's framing in India Song, Akerman gives Jeanne a dual personality that is more violent than the staid housewife we have seen hitherto.
Where did that come from? In her book The Art of Cruelty, Maggie Nelson criticises Jeanne Dielman for this irrational climax which appears to have no basis in the character we've watched closely for over three hours. Look again. It's subtle, simmering, but it's always been there. That moment is the Manifesto of the 343, the Wages for Housework movement, Andy Warhol being shot by Valerie Solanas in 1968, whose 'SCUM Manifesto' stood for 'Society for Cutting Up Men'. The visual pun of scissors aligned with the cinematic cut realises Freudian castration anxiety for the male viewer. It's Akerman's caustic way of telling men the women are coming.
But it's not the end. Jeanne sits at the dining table as she does every evening. There may be ruptures, but we are bound to repeat. It's like the haunting piano theme composed by Carlos D'Alessio which drifts through the embassy in India Song, the same music Anne-Marie dances to with man after man, the record seemingly stuck. It's a pessimistic endnote, that there's no exit, but it remains a pertinent tune forty-five years later. Seyrig was instrumental in bringing it to our attention, but just like Jeanne Dielman's endless chores, there's still work to be done.
India Song is available to view on MUBI now.
The post Delphine Seyrig and the best year ever appeared first on Little White Lies.