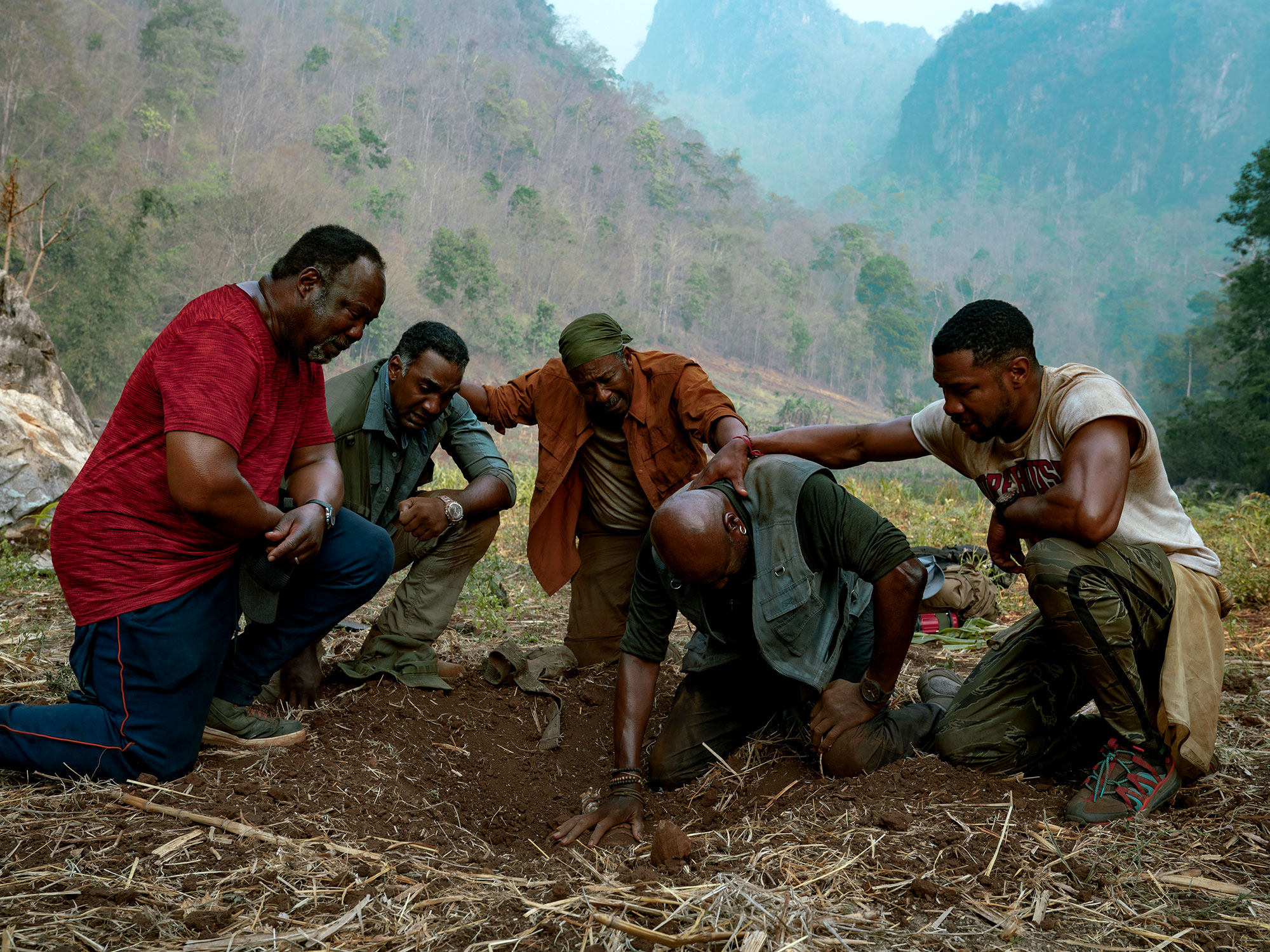 Spike Lee's follow up to his Oscar-winning BlacKkKlansman arrives on Netflix with almost prophetic relevancy for the civil rights uprising that is currently engulfing America and other parts of the world.
Da 5 Bloods is the epic yet personal tale of four veterans who return to Vietnam to reclaim their commander's remains and the treasure they consider reparations. The narrative switches back and forth from their time in the war under the ever-charismatic Chadwick Boseman's leadership to the present day.
The actors play both the younger and older versions of their characters, with no attempt to de-age them; instead Lee shoots the flashbacks in a style reminiscent of an '80s B-movie, with oversaturated colours and cartoonish gore. The present is imbued with a more naturalistic grimness though not devoid of Lee's humour and signature flourishes.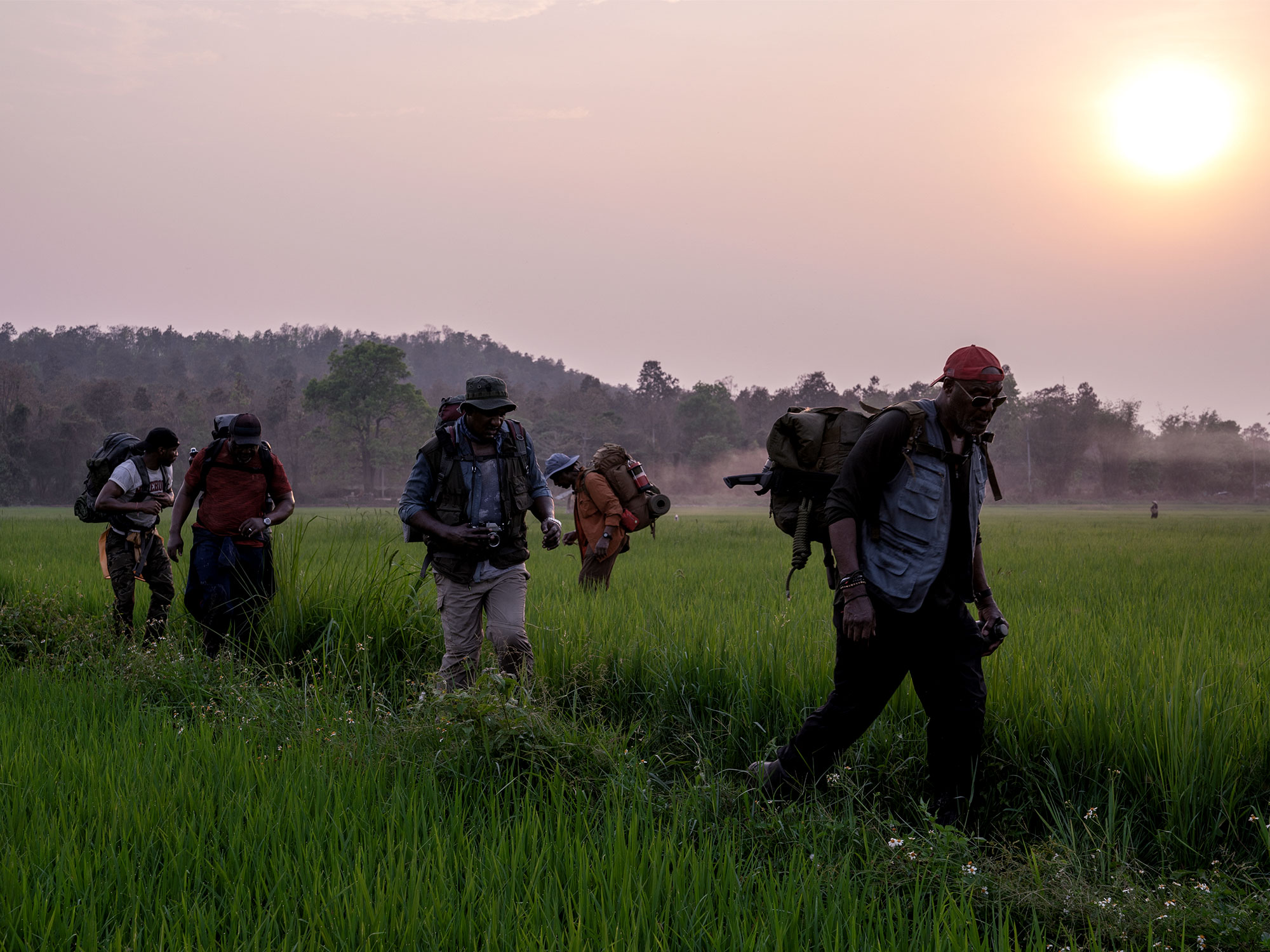 The timing of this film could not be more perfect: monologues on harnessing black rage play out over the riots that followed Martin Luther King Jr's assassination, the biggest civil rights demonstrations in US history hitherto the murder of George Floyd. Lines like, "Every time I walk out my front door, I see cops patrolling my neighbouring like it's some kind of police state; I can feel just how much I ain't worth," and, "We ain't gonna let anyone use our rage against us," seem to speak directly to the events of the past few weeks.
Lee packs a lot into this film, addressing black trauma, addiction, fatherhood, white saviourism, the ingloriousness of war, violence and heroism. To be a war hero in Da 5 Bloods isn't to storm into villages Rambo-style – kicking ass and saving the day – it is to be like Milton L Olive III, throwing your body onto land mines to protect your fellow soldiers and disintegrating into a pile of blood, sinew and bone.
President Fake Bone Spurs is a frequent punching bag with MAGA hats employed as quasi-cursed objects. American Imperialism and white supremacy loom large over both Da Bloods and the Vietnamese characters but their trauma only serves to fuel their distrust of one another.
The main cast is solid, with a joyful, languid chemistry, but the stand-outs are Lindo and Boseman as a PTSD-addled Trump supporter and "the best damn soldier that ever lived" respectively. Both are gloriously unhinged, tragic and fascinating. Lindo's portrayal of Paul is dripping in pathos, his strength as a soldier agonisingly contrasts his ineptness as a father; his trauma has rendered him unfit for anything but war. Regrettably, Lee's penchant for thinly-drawn female characters is present, with Mélanie Thierry and Van Veronica Ngo barely registering.
This is a supremely crafted film, with each character's arc reaching a poetic conclusion as a case of Chekhov's guns are fired in succession. The epilogue is a slight misstep, dulling the impact of the ending, but this is still one of Lee's finest works and a welcome reminder of his vitality and value as a filmmaker.
The post Da 5 Bloods appeared first on Little White Lies.