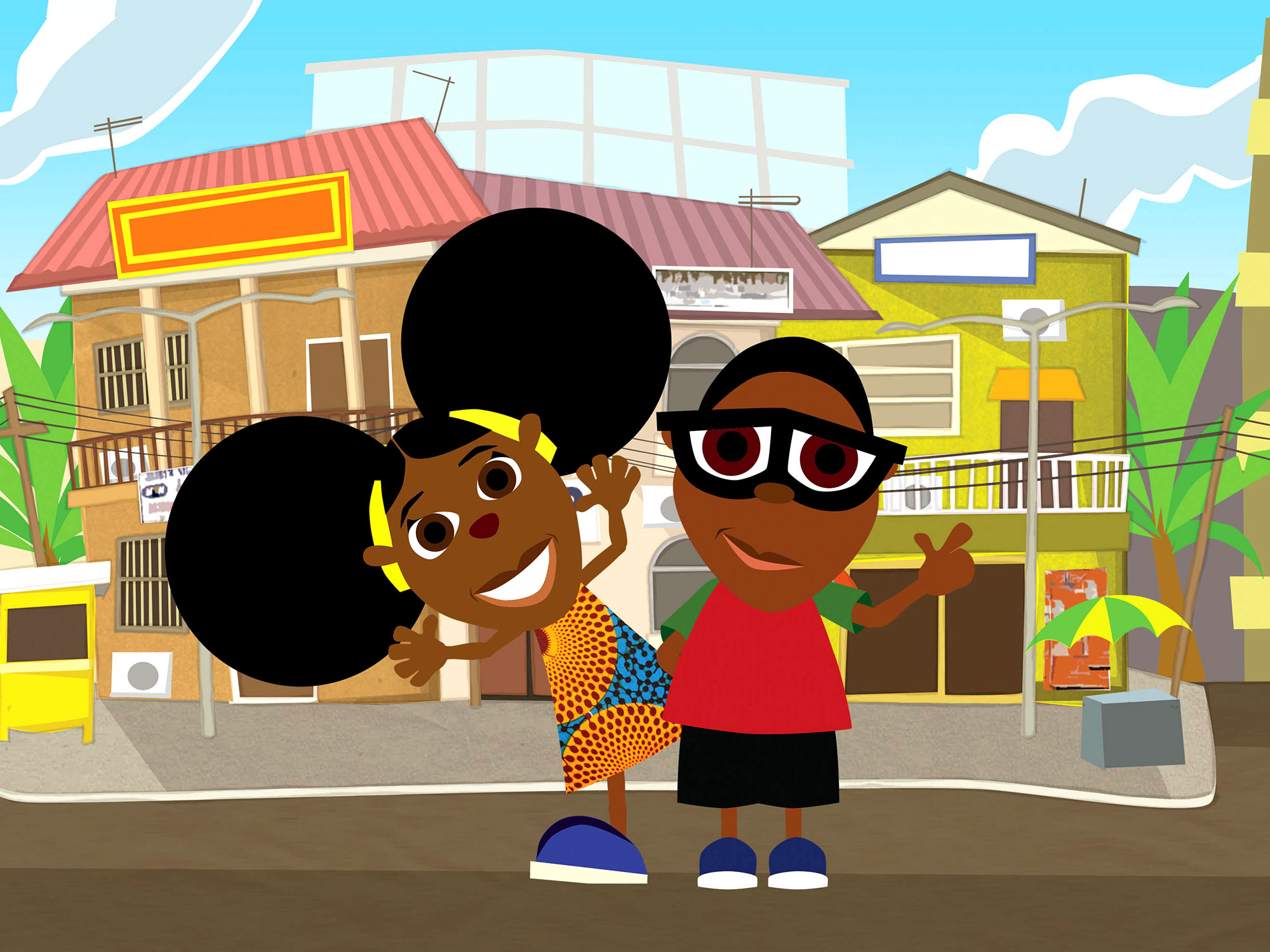 The times they are a-changing, but that doesn't mean we should all throw our routines out of the window. We need our daily rituals to keep us happy and sane, and this is especially true for families with young children.
We need to find ways to keep those inquisitive brains of theirs fuelled with plenty of curious facts about the world. The internet offers a wealth of fabulous resources for home-schooling, as do some of our favourite streaming channels. We've curated a list of the best educational series to build into your daily itinerary. And we promise, they are just as fun for adults as they are for kids.
Bino and Fino – YouTube
Created by animator, Adamu Waziri, Bino and Fido is a Nigerian pre-school series which first started online before moving to Sky TV. It's an uplifting educational show following siblings Bino and Fino on their many adventures through Africa. Covering everything from gender stereotypes to the ancient manuscripts of Timbuktu, it teaches children about African history and culture, and strength of character through light-hearted storytelling.
This series prides itself in offering a positive and empowering representation of Africa your youngest lot will thoroughly enjoy and learn from at the same time. While you're not able to travel to the continent, you can prepare your family for a future visit by immersing them in its culture.
The Magical School Bus (Rides Again) – Netflix
The original Magical School Bus cruised through the 1994 – 1997 PBS sphere, with Lily Tomlin voicing Valerie Frizzle, the eccentric driver of the titular bus. Decked out like a 1960s Phoebe Buffay type and guiding a group of children in Haight-Ashbury style fashion through wild adventures, Frizzle is the kind of upbeat teacher you want in your living room. She takes her kids and yours on fantastical but factual field trips through time, space and even the human body.
In one episode, Frizzle and her bus might decide to use a student's body as a drive-thru to explore how digestion works, in another they'll rocket up to space to investigate the planets. In the spin-off series, The Magical School Bus Rides Again (2017), Valerie's younger sister Fiona (Kate McKinnon) takes over the steering wheel.
Postmodern Juicebox – YouTube
If ever there was a platform to deliver beautiful lessons on different musical styles and facts, it's the same that keeps our homes warm with contemporary swing vibes: Postmodern Jukebox. With its very own segment for kids, the Postmodern Juicebox, it encourages kids of all ages to explore different kinds of music, its background and meaning – like where did the blues come from and why do we associate it with feeling blue?
With the help of Clara Nett the puppet, host Tim Kubart and guest stars like Casey Abrams with his Zoo Shoe Blues, kids are invited to discover the wonderful world of music and perhaps, feel inspired to write their own little ditty.
Sesame Street – Hulu
Many of us grew up with Sesame Street, a pop-culture classic that hailed from the USA in 1969, and quickly reached global acclaim. Our all-time favourite cast of Muppets, including Kermit the Frog, Big Bird and Cookie Monster, belonged to the first children's TV characters to follow a curriculum to ensure they weren't just bringing laughs, but also many learning opportunities.
Over the years, Sesame Street has adapted its format to appeal to older children as well, and always features a guest star (John Hamm, Pharrell Williams) and a series of puns that won't be lost on the adults in the room. Each episode is made up of different segments designed to drive the main plot with a focus on building important social and life skills.
Dino Dan: Trek's Adventures & Dino Dana – Amazon Prime
Growing up, most of us were into dinosaurs at some stage or another, so we can hardly blame our offspring for their Velociraptor obsessions. And we can certainly understand why they would be excited about Dino Dan and Dino Dana on Amazon. Created by JJ Johnson, Dino Dan originally aired on Nick Jr in 2010.
Using CGI animation, it follows the young boy Dan (Jason Spevack) and his friends on his wild adventure in a modern-day world of dinosaurs. This was followed up by Dino Dana in 2017 because, hey, girls can be palaeontologists-in-training too. Both shows are available on Amazon Prime and will help you brush up, and your children build on, dinosaur facts and vocabulary.
The post Creative homeschooling: The best educational shows to stream online appeared first on Little White Lies.