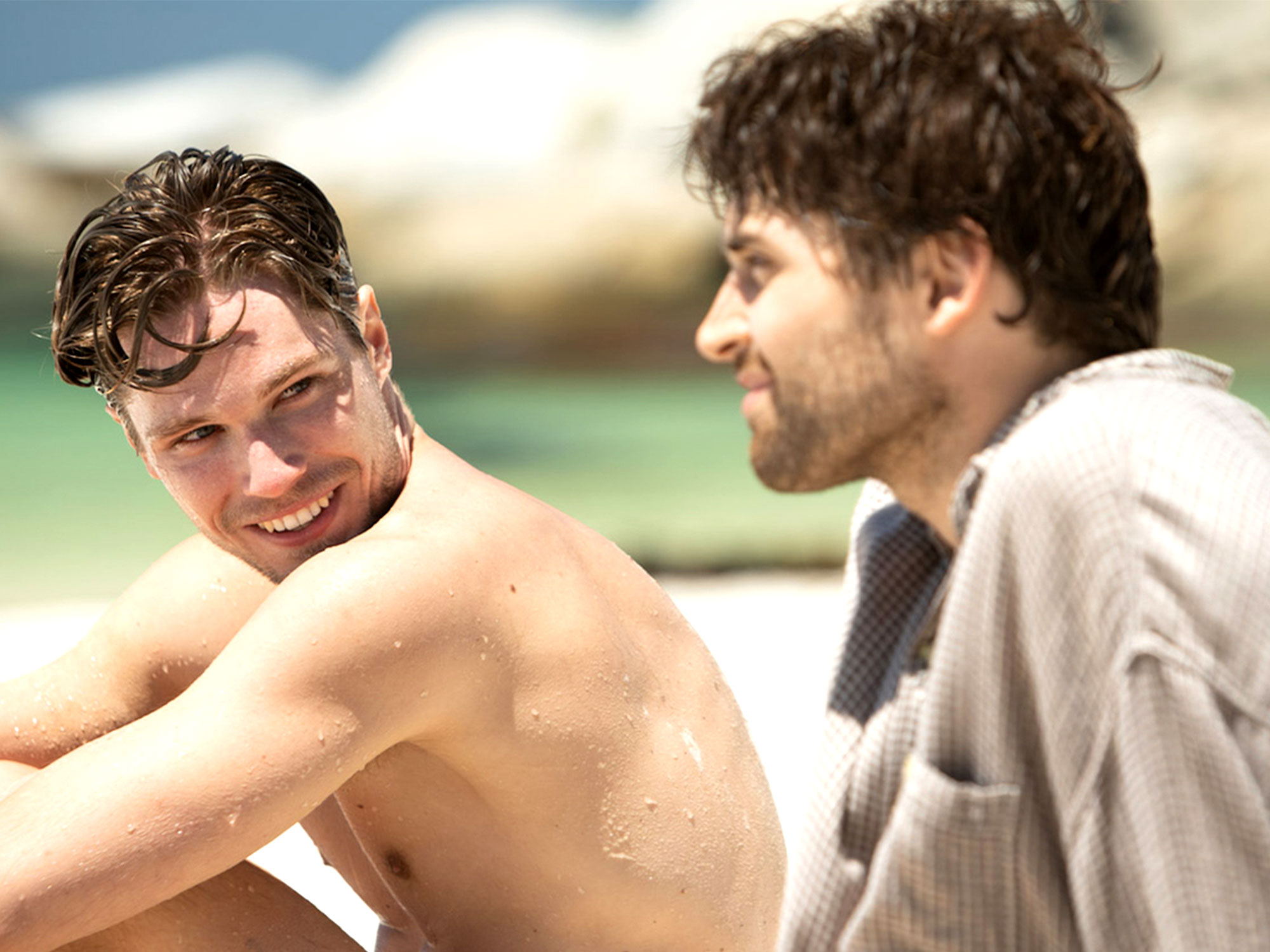 The term "moffie" is South African in origin and is one of the most aggressive and offensive slang terms for gay person. It is the provocative name of the new film by director Oliver Hermanus, a story of private sexuality facing off against public hatred. It sees well-off Nicholas (Kai Luke Brummer) flying the family coop to complete his military service, which includes active service on the border with Angola.
The air of machismo is expected, but he quickly discovers that there's a zero tolerance policy towards any behaviour that might be seen as sexually deviant. If such behaviour is witnessed, it's punishable first by extreme humiliation and degradation, and then a course of ruthless medical correction. But amid the horrors that Nicholas witnesses is his burgeoning love for a fellow recruit. At the centre of the film is a flashback to one of Nicholas' formative sexual experiences, as he accidentally finds himself watching men taking a shower at an outdoor swimming pool.
Here are some other examples of films in which characters are seen coming to terms with – and embracing – sexuality in all manner of different ways.
1. Moonlight (2016)
First it was a breakthrough but soon it became a behemoth: Barry Jenkins' screen adaptation of Tarell Alvin McCraney's 'In Moonlight Black Boys Look Blue' is an indie coming-of-age story that went on to secure Oscar gold. This three-part tale depicts three chapters in the life of Chiron, and it charts the fractious relationship with his own sexuality: from confused initial pangs in the first chapter; to a sudden realisation in the second; then romantic acceptance in the third.
2. Carol (2015)
This wonderful, lilting 1950s-set romance is based on a novel by Patricia Highsmith called 'The Price of Salt' and it offers a sublime showcase for its two leading ladies: Cate Blanchett (in the title role), and Rooney Mara (as the smitten ingenue, Therese). We see the microsecond their eyes meet, across the shop floor of a New York department store over the holiday season, where Carol is looking to purchase a train set for her son, and Therese is more than willing to help her out. It's a moment of pure electricity, but one which director Todd Haynes doesn't milk for undue emotion.
3. My Beautiful Laundrette (1985)
It's crazy to think that Stephen Frears' queer classic My Beautiful Laundrette is 35 years old, as its story of wide-eyed Pakistani odd-jobber, Omar (Gordon Warnecke), and his love affair with a cockney punk named Johnny (Daniel Day-Lewis) has lost none of its provocative edge. Omar is tending a run-down laundrette run by a father's wheeler-dealing friends, when one day Johnny comes by, and the pair have an instant connection. So much so, we soon discover that their relationship began during their school days – before it was interrupted.
4. But I'm a Cheerleader (1999)
This eye-scorching and outrageous camp classic is set in a gay rehabilitation camp run by Ru Paul among others, and whose students are all suspected by overly conservative parents to be sexual deviants. The entire film is about cheer girl Megan (Natasha Lyonne) and her long, slow but ultimately transcendent realisation about who she really is, coaxed from her with the help of fellow inductee, Graham (Clea DuVall).
5. Beginners (2010)
Sometimes, coming out of the closest is not something you attend to in your formative years. What about if you're trapped in there until your senior years? Beginners, by writer/director Mike Mills, deals with one such situation, as Ewen McGregor's Oliver casts his mind back over the five years prior to his father, Hal's, death, and his late-game but full-force embrace of his true sexuality. The film is a bittersweet comedy that celebrates the notion of living life in your true skin, even if just for a relatively short while.
6. Rafiki (Wanuri Kahiu)
The first LGBT+-themed film to come out of Kenya (in 2018) tells of two teenage girls from different sides of the tracks: first there's lanky tomboy Kena, who has a bright future as a nurse tee'd up; and there's Ziki, a glamorous and sexually forward latchkey girl who just wanders around town just enjoying herself. They keep running into one another, soon they start talking, one thing leads to another, and then… boom. The film, by director Wanuri Kahiu, remains banned in its home state.
Moffie is available to stream now via Curzon Home Cinema.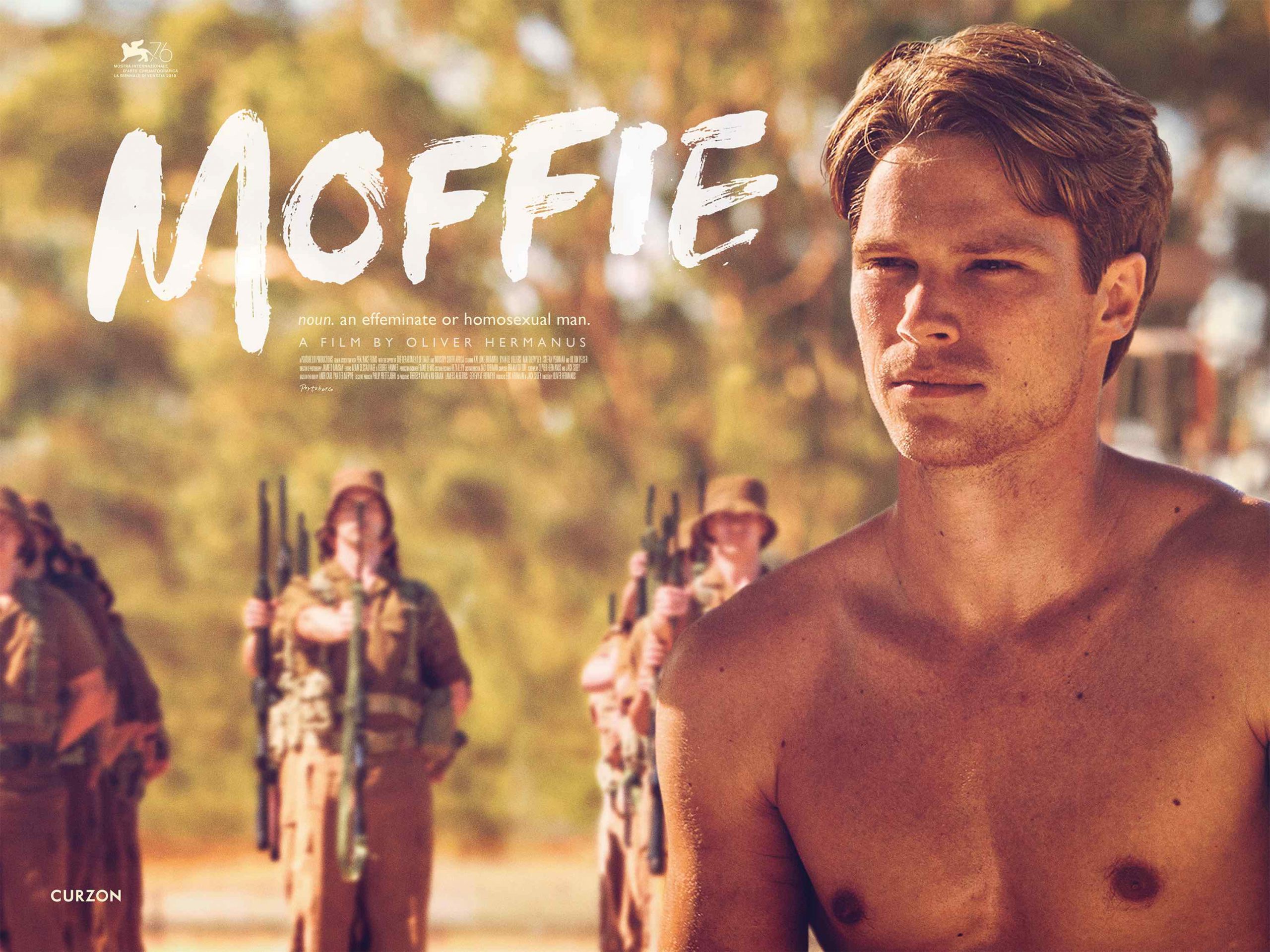 The post Coming Out: Six great sexual awakenings in the movies appeared first on Little White Lies.