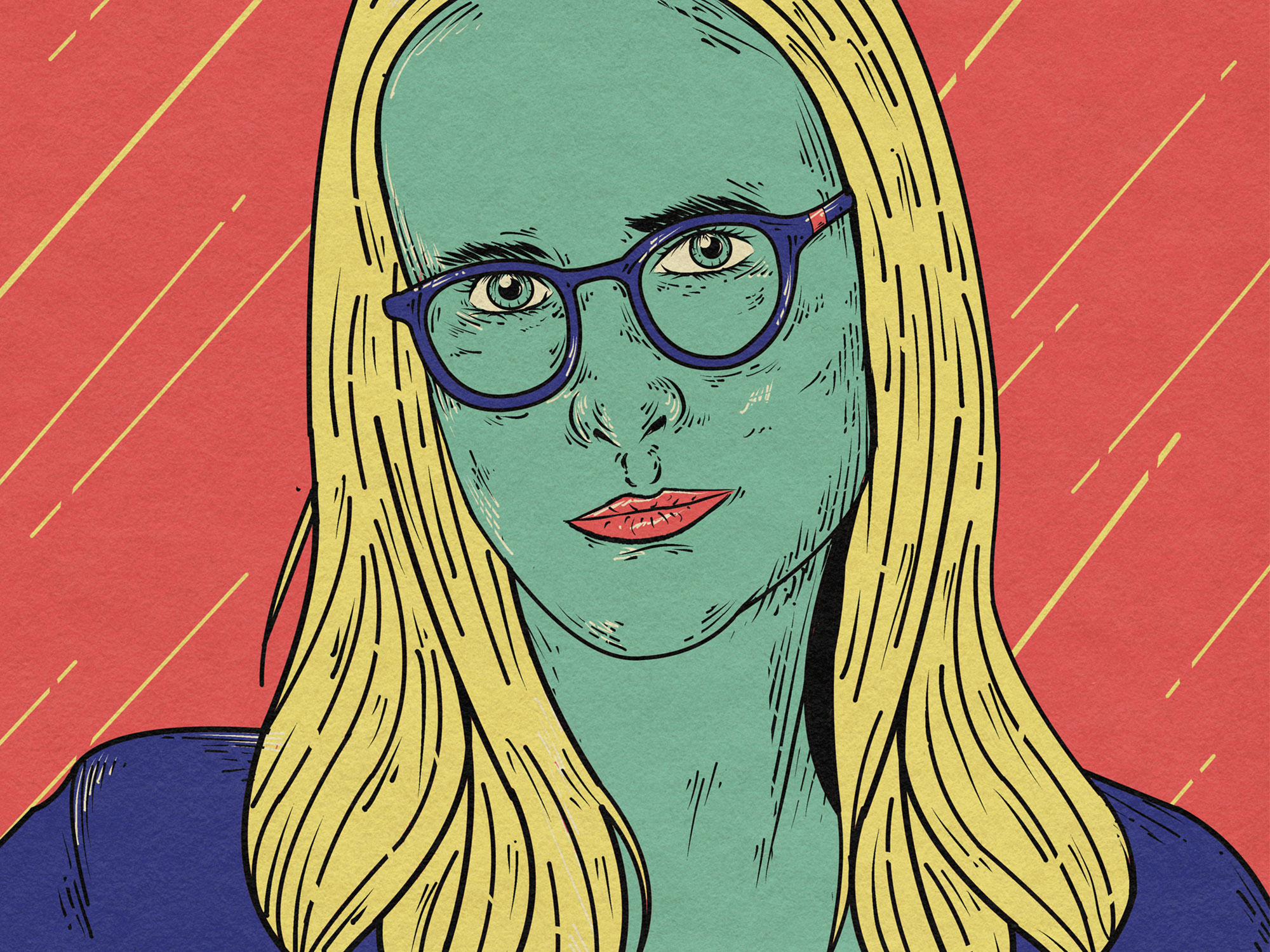 Claire Oakley's first feature is a bewitching and mysterious journey into the subconscious of a young woman discovering new, scary but thrilling desires inside herself. Her fantasies come to life in the shadows of the maze-like, off-season caravan park where her boyfriend works.
LWLies: This is such a rich film, with so many different elements to it. How did the project start?
Oakley: I wrote a version of it as a short film. It was one girl following another girl through some streets – a girl with red hair who kept disappearing behind buildings. Those were the first images that came to me, eight or nine years ago, and I was trying to write it as a little short film or mood film. I sent it off to this lab in Croatia, where there were about 20 or 30 other directors and we'd all read one another's work.
At the time, I was in a heterosexual relationship, very happy. When I arrived to the lab, this guy who'd read my mood film came up to me on the first day and said, 'Oh, so you're a lesbian?' And I was like, 'What?!' It really shocked me. He had read my film as being about female desire, and I didn't have that reading at all. I thought it was really weird, and I didn't speak to him for the rest of that week. Then about five years passed, and things changed in my life. And I looked back at that moment and thought, 'Maybe he was right.' Maybe I had somehow unconsciously written something about my own desires that I had no idea about at the time.
When you have an idea for a film, is it always something you completely understand, or is it more of a subconscious process?
I've been with this project for eight or nine years, if you include the short film. It's got to be something that interests you enough to maintain that passion over time. So if it's something that I don't completely understand, I want to excavate it. With my work, it is almost like I'm going in blind and just letting things happen. I always envy other writers or directors who seem to have such a clear idea of what they're doing, because it seems somewhat more straightforward. I sort of torture myself over this. It's also fun because images come to me and I don't necessarily know how logically they're going to fit into the story. I try and feel free to trust that the images will convey something around the subject that is interesting, or that we might discover later.
The way you feature images which are not directly, logically explained, and give the audience a sensation rather than a clear meaning, made me think of the films of Nicolas Roeg, such as Don't Look Now.
I was reading his autobiography while we were shooting! Don't Look Now for me is the gold standard, the most beautiful example of what true cinema can be. There is a heartfelt, beautiful story about a couple, with performances that are so real, while the whole film is also very surreal. So yeah, you've hit the nail on the head! We also looked at Jessica Hausner's Hotel. She uses the hotel like it's a maze and it becomes a bit of a labyrinth. We were looking at that in a more technical way, wondering how we could make the caravan park feel quite maze-like and not ever quite know where we are in it. But I mostly looked at photographers, especially American photographer Todd Hido. His work is very atmospheric, it's all quite misty and in the twilight. We wanted to try and create that feeling.
The film is a mix of very sleek, stylised elements, with realistic performances, which gives it a beguiling and mysterious quality. How did this contrast come into being?
I think a lot of it came with the casting. When we cast Molly [Windsor], I was looking for someone who had this very raw, natural, honest, kind of unvarnished acting style. So it didn't at all ever feel like it was a performance. Through my shorts as well, I've always looked for actors like that. For me, the whole film is about feeling and describing the feelings of this young woman. So the performances and the characters had to feel very, very real, even though what was happening outside of her and what she was projecting onto the world had a surreal or genre quality. It is also a meeting of styles that I'm very interested in. We were always balancing every element of the film to not go too far into the genre and not make it feel unreal, but also stay in keeping with the emotions.
The post Claire Oakley: 'The whole film is about describing the feelings of this young woman' appeared first on Little White Lies.