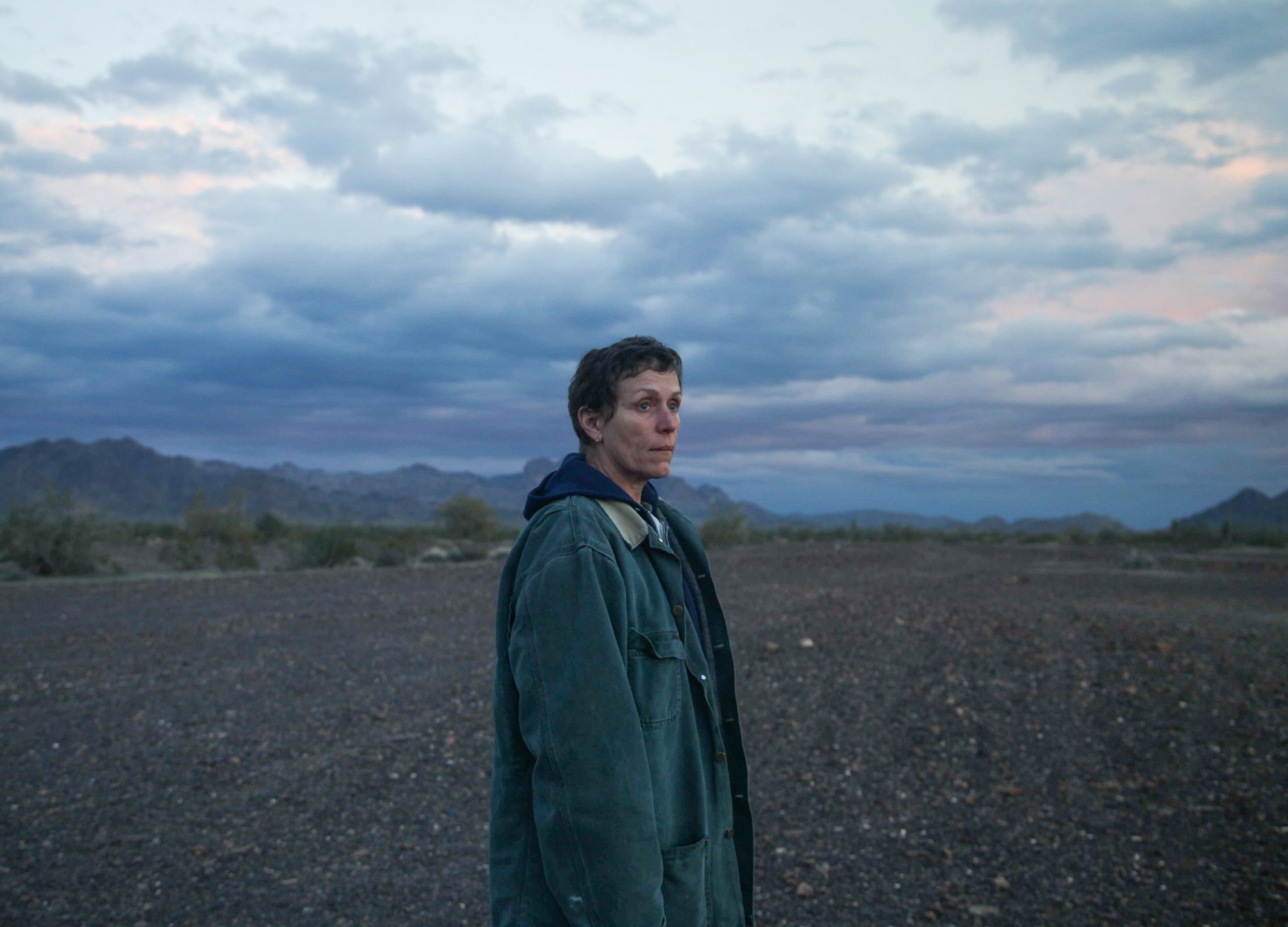 Following the (fully expected) cancellation of this year's Cannes Film Festival, our attentions quickly turned to the two major international autumn festivals, Venice and Toronto. Viewed by the industry as the launchpad for awards season, both of these long-running cultural institutions have been faced with the difficult decision of whether or not to forge ahead with their initial plans for 2020.
On that front, the organisers of TIFF have already announced a programme "tailored to fit the moment", comprising physical screenings and drive-ins alongside virtual screenings, red carpets, press conferences and talks. Venice will not be following suit – perhaps surprisingly given the current status of the pandemic. Today, the line-up for the forthcoming 77th edition was announced in full, and just six weeks out it appears that the show will indeed go on.
Venezia 77 Competition
In Between Dying – Hilal Baydarov
Le Sorelle Macaluso – Emma Dante
The World to Come – Mona Fastvold
Nuevo Orden – Michel Franco
Lovers – Nicole Gracia
Laila in Haifa – Amos Gitai
Dear Comrades – Andrei Konchalovsky
Wife of a Spy – Kiyoshi Kurosawa
Sun Children – Majid Majidi
Pieces of a Woman – Kornél Mundruczó
Miss Marx – Susanna Nicchiarelli
Padrenostro – Claudio Noce
Notturno – Gianfranco Rosi
Never Gonna Snow Again – Małgorzata Szumowska
The Disciple – Chaitanya Tamhane
And Tomorrow The Entire World – Julia Von Heinz
Quo Vadis, Aida? – Jasmila Žbanić
Nomadland – Chloé Zhao
Orizzonti Competition
Apples – Christos Nikou
La Troisieme Guerre – Giovanni Aloi
Milestone – Ivan Ayr
The Wasteland – Ahmad Bahrami
The Man Who Sold His Skin – Kaouther Ben Hania
I Predatori – Pietro Castellitto
Mainstream – Gia Coppola
Genus Pan – Lav Diaz
Zanka Contact – Ismael el Iraki
Guerra E Pace – Martina Parenti, Massimo D'Anolfi
La Nuit Des Rois – Philippe Lacôte
The Furnace – Roderick McKay
Careless Crime – Shahram Mokri
Gaza Mon Amour – Tarzan Nasser, Arab Nasser
Selva Trágica – Yulene Olaizola
Nowhere Special – Uberto Pasolini
Listen – Ana Rocha De Sousa
The Best is Yet to Come – Wang Jing
Yellow Cat – Adilkhan Yerzhanov
Out of Competition
Sportin' Life – Abel Ferrara
Crazy, Not Insane – Alex Gibney
Greta – Nathan Grossman w/ Greta Thunberg
Final Account – Luke Holland
La Verità Su La Dolce Vita – Giuseppe Pedersoli
Molecole – Andrea Segre
Narciso em Férias – Renato Terra, Ricardo Calil
Paolo Conte, Via Con Me – Giorgio Verdelli
Hopper/Welles – Orson Welles w/ Dennis Hopper
City Hall – Frederck Wiseman
Lacci – Daniele Luchetti (Opening Film)
Lasciami Andare – Stefano Mordini
Mandibules – Quentin Dupieux
Love After Love – Ann Hui
Assandira – Salvatore Mereu
The Duke – Roger Michell
Night in Paradise – Park Hoong-jung
Mosquito State – Filip Jan Rymsza
30 Coins: Episode 1 – Álex de la Iglesia
Princess Europe – Camille Lotteau
Omelia Contadina – Alice Rohrwacher, Jr
Though it remains to be seen exactly how this year's festival will operate – there's no word yet on whether red carpets and press conferences will take place as usual – it's heartening to see the film world returning to something resembling normalcy. Of course, with cinemas in the UK only now preparing to reopen, and things looking much less certain elsewhere, we sincerely hope that Venice 2020 will be carried out sensibly and with public safety as the first priority.
But let's focus on the positives for now – we simply can't wait to get stuck into what is a very promising line-up. More encouraging still, Venice and TIFF, in collaboration with the Telluride and New York Film Festivals, will not be competing against one another but rather sharing the wealth: Nomadland is set to receive its world premiere simultaneously on 11 September, marking an unprecedented partnership between the festivals. That in itself is surely cause for celebration.
The 77th Venice FilmFestival takes place at Venice Lido from 2-12 September. For more info visit labiennale.org
The post Chloé Zhao, Gia Coppola and Michel Franco head up Venice Film Festival 2020 appeared first on Little White Lies.