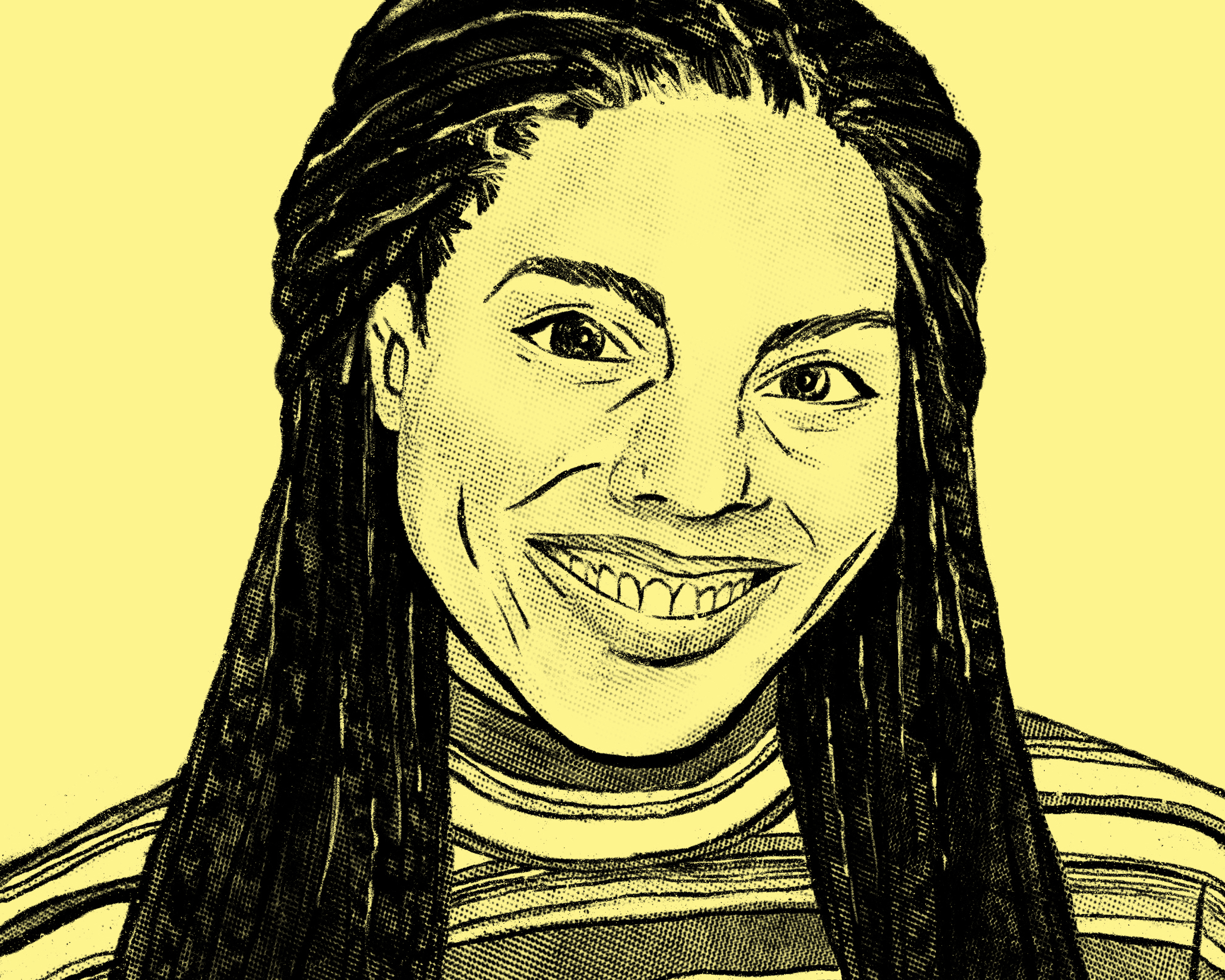 Miss Juneteenth is the debut feature from writer/director Channing Godfrey Peoples. It focuses on the deferred dreams of former pageant queen Turquoise Jones (Nicole Beharie) and her plan to convince her daughter to secure the same crown and a university scholarship as she did.
LWLies: Could I start by asking you to explain what the Juneteenth pageant is?
Peoples: Juneteenth is a day to commemorate the fact that the enslaved people in Texas didn't find out they were free until two-and-a-half years after everyone else. The emancipation proclamation happened in 1863, the enslaved people in Texas didn't find out until 1865. Their freedom was kept hidden from them. As a kid it was the parades, the blues music, barbecue – I looked forward to the sense of community. As an adult, it became about reverence. You were asking me about the pageant?
What significance does it hold for you?
It was so special to me because it gave me a sense of confidence when I saw those young Black women. It looked like they were gliding across the stage. They had hope on their faces and a sense of wonder for their futures. It was my version of Miss America.
Going back to what you said about reverence, the film is almost haunting in some ways.
It's funny you say that because I believe so much that the ancestors are ever-present. I've always been fascinated with lineage. In the South, you just accept that people that aren't here still shape your life in the present. They still live through the oral tradition.
The film focuses on Turquoise's ability to imagine something more for herself, and if that doesn't work out, then she can imagine something different. Her daughter has that same trait, but they're misaligned even though they want the same outcome.
It was really important to find the rhythm of this mother-daughter relationship. The script was always built to focus on Turquoise's journey, she's in almost every scene. I really wanted us to tell a story about a Black woman with a dream deferred. Even if she can't articulate exactly what it is, she wants something for herself. She's reconciling her own dreams and ideas about herself with the hopes and dreams that she has for her child.
I became a mother not too long before we filmed. I had a tougher-love version of Turquoise on paper. But I think my personal perspective was that of a daughter. Then after becoming a mom, there were two things that I can remember: I remember being immediately joyful, but also there was this brushing terror. How do I take care of this little human being and provide for her future?
Was there a tough-love version of the film, just because pageant moms are often thought of as resentful, yet Turquoise is so nurturing?
Definitely there was a tough-love version on paper, but my daughter changed so much. The thing that struck me was that indescribable sense of joy. When directing, I was constantly saying, 'Okay, no matter what we do, we have to find the joy!'
Can you discuss your cinematic influences?
I really love Charles Burnett, I love My Brother's Wedding. A lot of his work has that poetic nature that I was mentioning. Now they have these websites where you can just go and see film stills, but I remember painstakingly screenshotting frame-by-frame of Killer of Sheep. I love Julie Dash's Daughters of the Dust. I remember being moved by it, how she showed us a community that I hadn't seen on film before. You have that sense of what we're talking about, that oral tradition.
Often when there's anything about a working class community, struggle equals ugliness or coldness. But that isn't the case in Miss Juneteenth.
I love that you feel that from the film. The community that I grew up in opened their doors to me. The film wouldn't feel as authentic without them. Where the film is set it feels timeless, the bar is multigenerational, you go in there and get that sense of family. If people are finding a way to survive, it's not always about the struggle, it's about the connection and love between the people, and finding a way to these small moments of joy.
The post Channing Godfrey Peoples: 'I've always been fascinated with lineage' appeared first on Little White Lies.