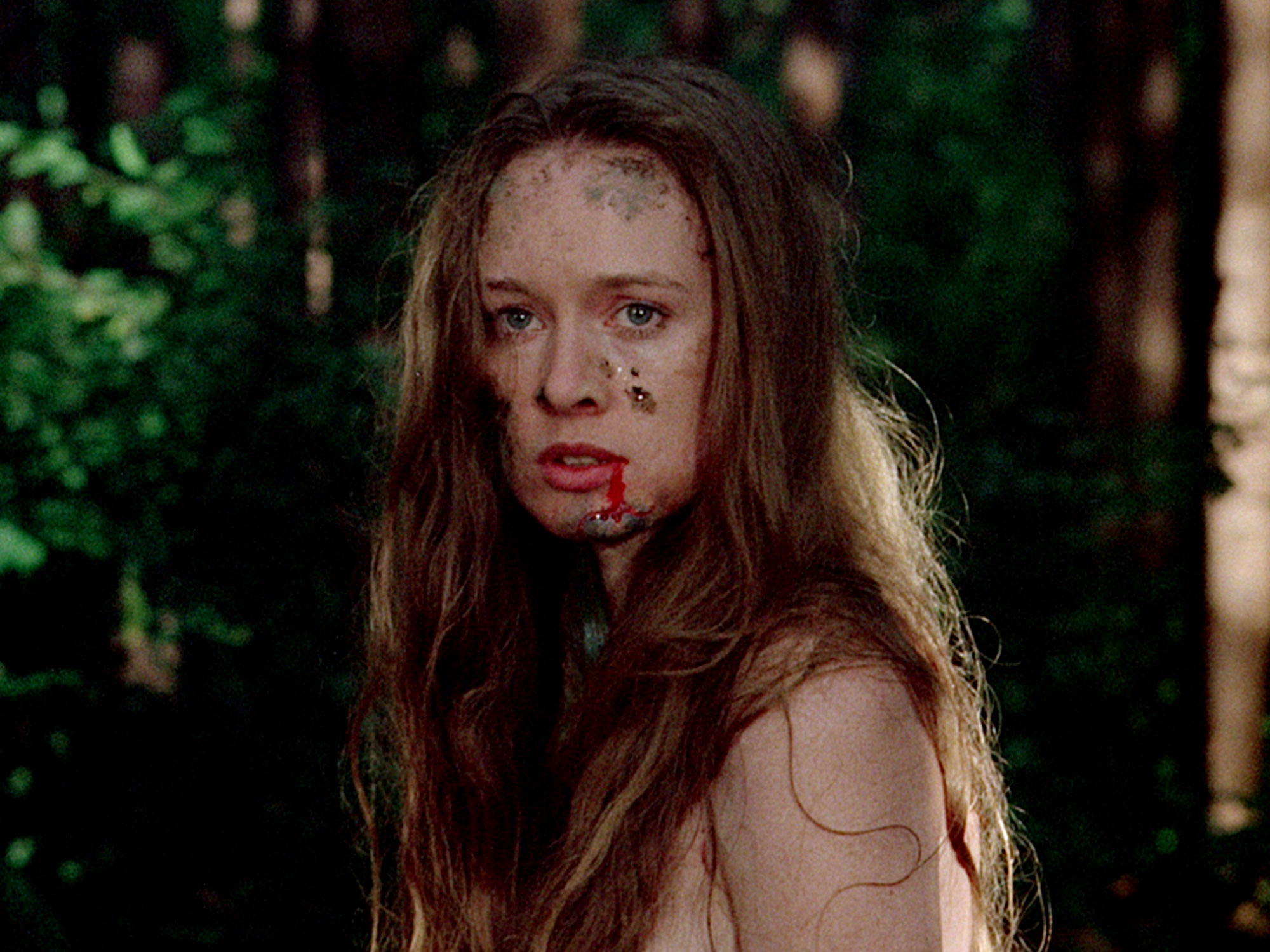 I Spit on Your Grave did not exactly take the world of cinema by storm when it was released, first opening in a handful of drive-ins in America and then in grindhouse cinemas in 1980, two years after it was completed. There is good reason to believe that the film would have never reached a wider audience were it not for the critics Gene Siskel and Roger Ebert, who waged a war against what they perceived to be a totally despicable film and, according to Ebert, the worst he had ever seen.
"Ebert sure didn't like it, I heard him talk about it and it really hurt my feelings," says Camille Keaton, the star of the film. "But [writer/director] Meir [Zarchi] told me not to worry about it: 'Camille, this is the best publicity that we could ever get!' And he was right. That made everybody want to go see it."
In the film, Keaton plays Jennifer Hills, a young woman who escapes the chaos of New York City by going on a solo writing retreat in an isolated house upstate. After a few brief moments of blissful solitude, beautifully captured by Zarchi, Jennifer is raped and left for dead by four local men in an extended sequence of rare brutality – the source of the controversy around the film, which saw Siskel and Ebert go so far as to stand outside theatres advising viewers to buy tickets to any other film instead.
Although Keaton says that she always knew the film would be controversial, she is also very candid about her part in it. "It's my profession; I do my work and I do what I'm supposed to do. I don't know how other people see it." She explains that her main reason for taking on the role at the time was that after appearing in a few giallo films in Italy, she was eager to make a film in America. "Also, what attracted me to it was that there's quite a few different things in the film for my character to do. In the beginning she's not having any problems, then she gets attacked, and then she goes on her revenge. And that was fun, especially the revenge part!"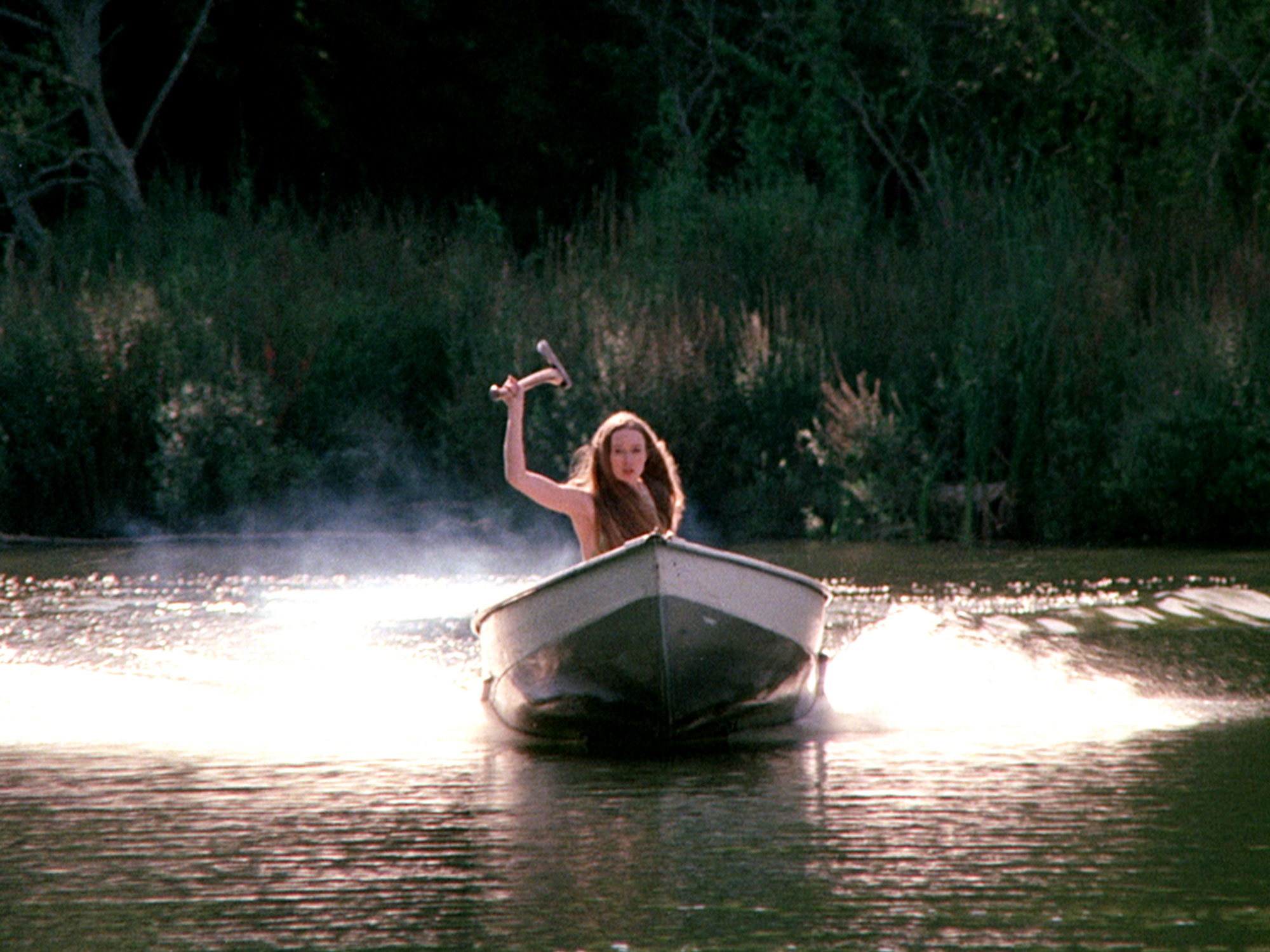 Indeed, I Spit on Your Grave is just as well-known for the scene of the attack on Hills as it is for the retributory violence then inflicted by the young heroine on her assaillants. Luring them one by one, she proceeds to murder them in increasingly specific and imaginative ways. "I especially enjoyed doing the motorboat scene," Keaton reflects, referring to the moment when her character chases down one of her attackers in a speedboat, steering the engine with one hand and holding a small axe in the other. "We did those in the last couple of days of filming. I'd never operated a motorboat before!"
Though she evidently had fun making the film, Keaton explains that she initially worried that I Spit on Your Grave might not be the best way to kickstart her acting career in America. "But then I stopped worrying about that, and I thought I should do it. A lot of famous actors out of Hollywood have done films in their past that they probably don't like to talk about very much. I don't think that kind of thing really affects you."
Time has ultimately validated Keaton's decision: not only is she still acting, but the film's new Blu-ray release (which also includes the 2010 remake, two subsequent sequels and the most recent addition to the franchise, Deja Vu, in which Keaton reprises her role) only solidifies its already sturdy reputation as a cult classic and one of the best rape revenge movies ever made.
I Spit on Your Grave: The Complete Collection is available on Blu-ray and DVD on 5 October courtesy of Kaleidoscope Home Entertainment.
The post Camille Keaton on the legacy of I Spit on Your Grave appeared first on Little White Lies.