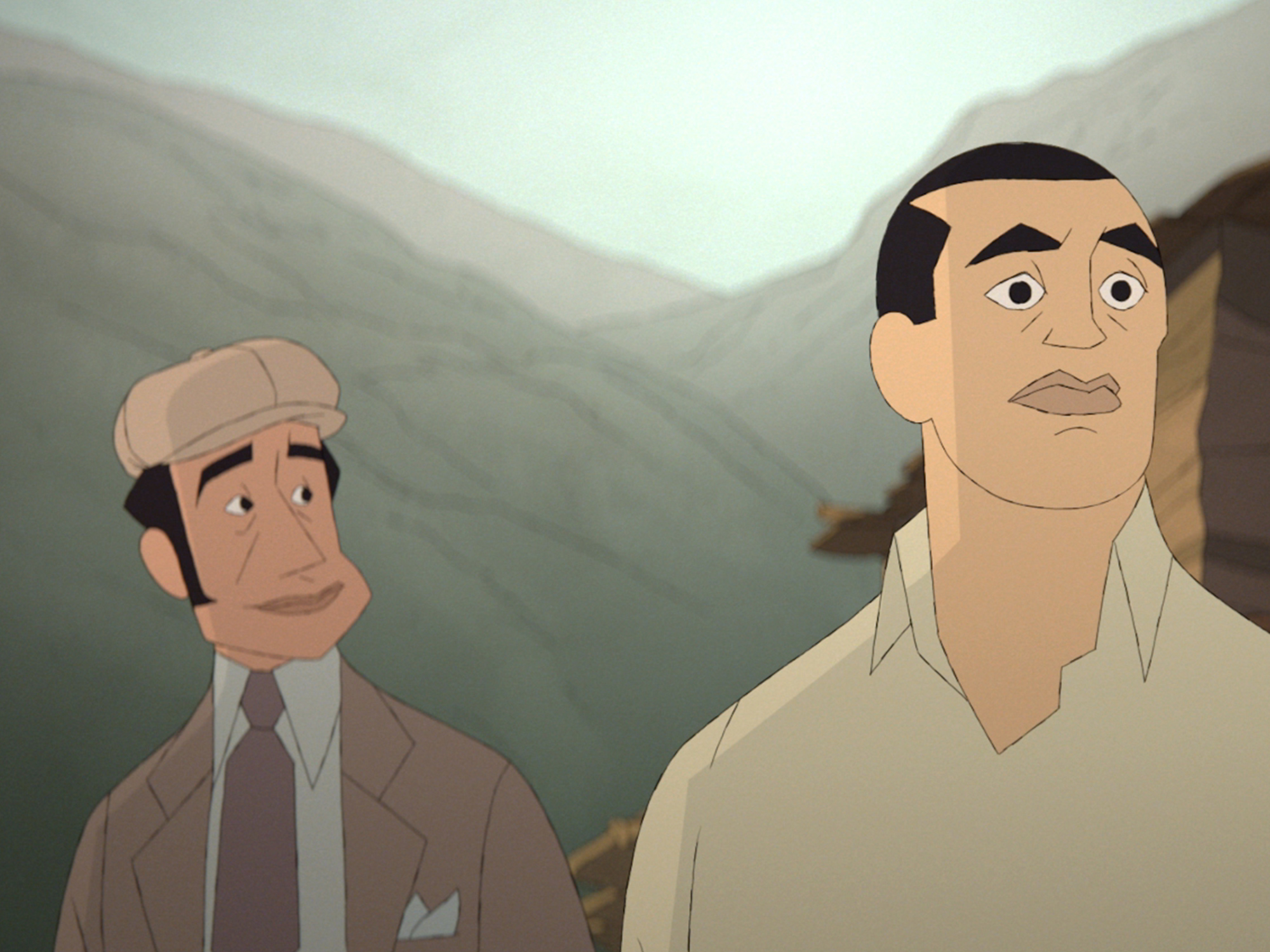 With the Jean-Luc Godard portrait Redoubtable and Peter Greenaway's Eisenstein in Guanajuato still lingering in the memory, and a Rainer Werner Fassbinder biopic on its way, there seems to be growing interest in fiction features chronicling the early years of some of Europe's most influential filmmakers. As an animation, Salvador Simó's Buñuel in the Labyrinth of the Turtles – about the father of cinematic surrealism, Luis Buñuel – immediately stands out from the pack on form alone. Following the success of 1929's surreal short Un Chien Andalou (where he was overshadowed by collaborator Salvador Dalí) and the controversy surrounding its follow-up, L'Age d'Or, Buñuel decided to take a comparative left turn by making a pseudo-documentary in a remote region of Spain as both his career and the country entered a turbulent period.
Las Hurdes was the location of the resulting 1933 short of the same name – also known as Land Without Bread – in which Buñuel depicts the intense poverty of the area's occupants in a manner like a surrealist riff on a traditional travelogue. How he approaches and manipulates his participants, from orphans to animals, becomes the main focus of Simó's movie. Buñuel's film was funded by his lottery-winning anarchist friend, Ramón Acín, and their relationship informs the gut punch of the short's later life after completion, once the Spanish Civil War broke out in 1936.
Land Without Bread blurred fiction and documentary, and the most compelling element of Simó's film is how it merges various media. Itself based on a graphic novel by Fermín Solís, the 2D animation surprises in featuring regular inserts of live-action footage from the early Buñuel efforts it documents. If this sentimental biopic doesn't necessarily capture the radical bite of its transgressive subject, it at least honours his formal unpredictability.
The post Buñuel in the Labyrinth of the Turtles appeared first on Little White Lies.