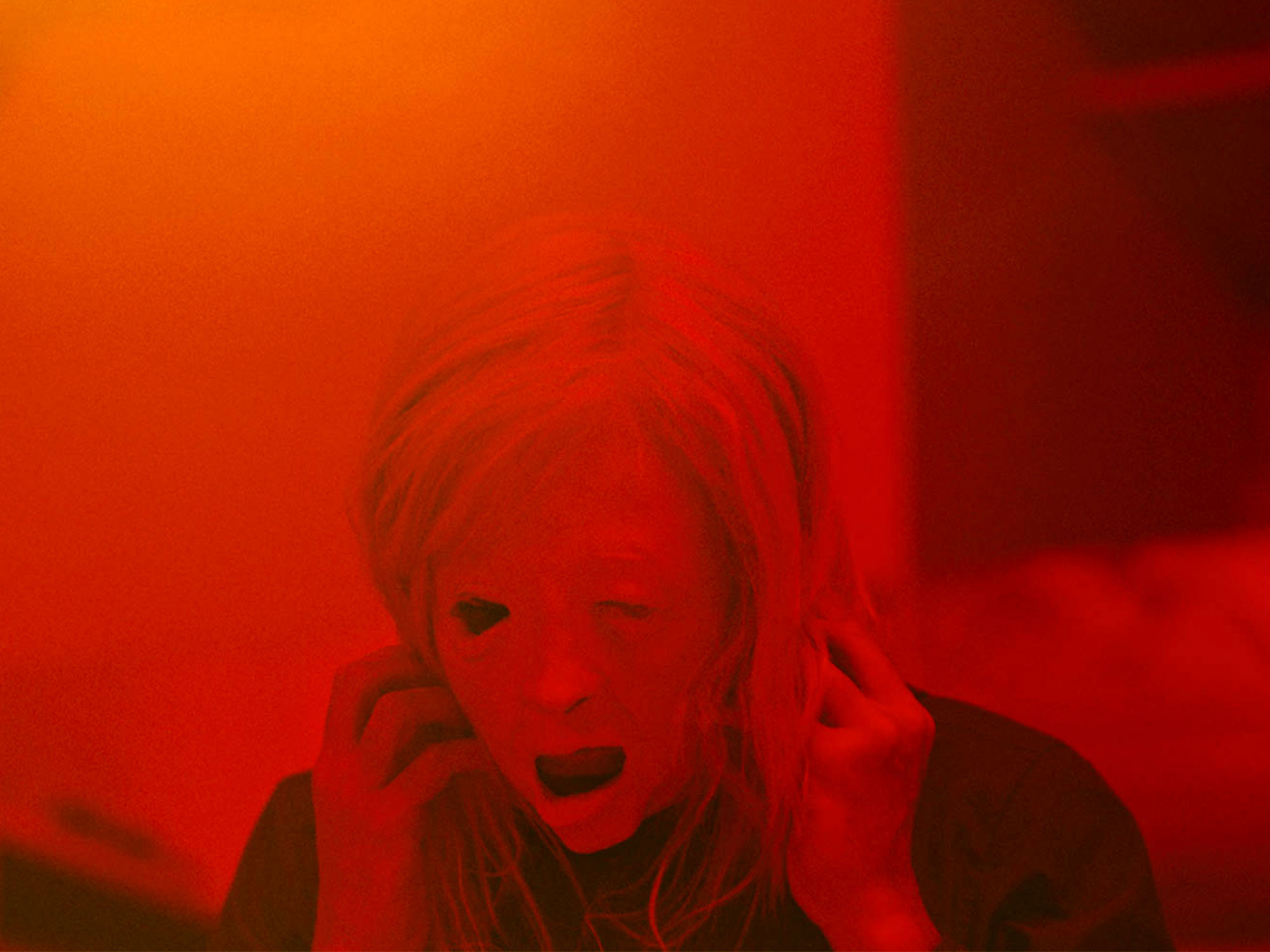 As we have all been reexamining the frailty of our meaty human bodies in light of the recent global pandemic, day-to-day life has taken on a rather Cronenbergian tinge. That need not refer to David, mind you, at least not for long; his son Brandon has made a name for himself as a filmmaker in his own right, charting out a new frontier of psychologically thorny body horror unlike any other.
The trailer for Possessor surfaced online today, teasing viewers with a vision of grotesquerie and psychedelia probing the deepest recesses of the mind. Or at least, that's a fair guess — the clip doesn't give away much in the way of a premise or plot, preferring instead to rapid-fire disturbing images of distended flesh, futuristic machinery, entwined bodies, what-have-you.
By revisiting our own Hannah Woodhead's coverage from Sundance earlier this year, we may learn that Andrea Riseborough stars as an assassin working for a shadowy agency that uses ghoulish machinery to transplant one person's consciousness into an unwitting mark's body for use in carrying out the hit. Having taken over the physical form of Christopher Abbott (recently of Piercing and Vox Lux), she's to murder his family and be on her way, but he won't be possessed so easily.
How that fills a feature length will be anyone's guess, but what's certain is that the interior conflict between these two characters will have to dive into vivid abstraction. The trailer flashes lurid colors suggesting an outré approach to the genre — the bloody red as Riseborough stretches a mask over her face, the icy blue of a private chamber as two figures lock in coital embrace, the yellow of a antiseptic-looking stairwell.
US distributor NEON has yet to set a date of release, though this does seem like the sort of title that would get a gangbusters reception if rolled out to captive audiences online during quarantine. Cooped up alone in a dark house, gradually losing your grip on sanity, feeling your body slip into its inevitable state of decay and base dysfunction — what better conditions could there be for a movie like this?
The post Brandon Cronenberg's mind-jellying Possessor has gotten a first trailer appeared first on Little White Lies.