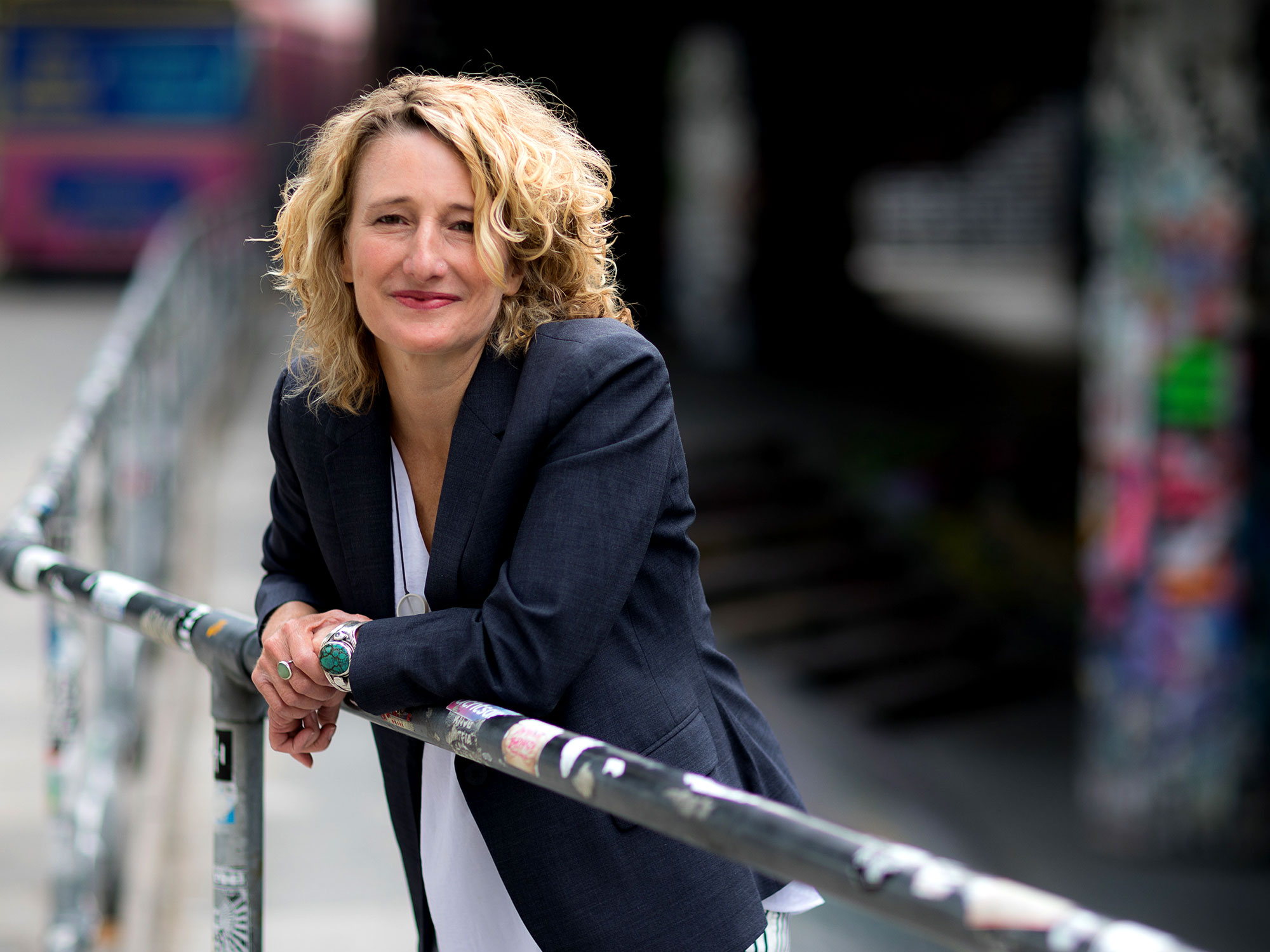 As the ever-present threat of a global pandemic has made group gatherings in contained spaces all but impossible, film festivals have had no choice but to throw out the playbook and start from scratch. Programming directors must answer the existential question of what a week of tribute to the movies might look like without the act of going to the movies, and BFI London Film Festival is ready to take a crack at the quandary.
The festival has today laid out an ambitious plan to overhaul this year's edition, with virtual screenings bringing buzzy premieres from the red carpet to your living room. From 7 to 18 October, the customary combination of cinema and supplementary events with the people making it will go online to restore some faint sense that life is continuing onward.
The notice states that 50 films from around the world will get a time-windowed virtual premiere through this year's LFF, with twelve selections playing in special previews at partner cinemas around the UK. (This is based on the presumption that cinemas will be operational again by October.) Each screening will be accompanied by an intro or Q&A with creative personnel to give the proceedings that film-festival feel, or "online salons" facilitating spirited discussion and respectful debate about the film just shown.
As usual, a host of additional offerings will buttress the main programme, a lineup including the fan-favored Screen Talks series placing directors in conversation with actors. This year also boasts the launch of a Virtual Exhibition of XR and Immersive Art (spanning headset and headset-free works), as well as the customary program of free-to-view short films.
Festival Director had this to say regarding the announcement:
"Like many other live events around the world, we've had to make changes to our plans in response to a global pandemic, factoring in safety concerns and restrictions – some known, some still unclear. But as we've undergone this planning we've also witnessed historical international protests, an urgent reminder of just how much we need to do to combat racism and inequality.
This year has also given us an opportunity to think creatively about how we make the Festival more accessible. It was vital to us that we get back to cinemas, and are looking forward to working with independent and cultural venues across the UK who are such an essential part of our film ecosystem. The Virtual LFF programmes and these cinema screenings take the Festival out across the UK, giving people opportunities to engage in different ways."
Perhaps the most eyebrow-raising change concerns the question of who can jury a festival of this unique nature. To that effect, LFF will introduce Audience Awards for Best Fiction Feature, Best Documentary Feature, Best Short Film and Best XR, to be voted on by regular watchers from the comfort of their own home. With a shaken-up array of films selected this year, however, the festival will temporarily do away with the Gala and Competition distinctions while maintaining the subcategories of Love, Debate, Laugh, Dare, Thrill, Cult, Journey, Create, Family, Treasures and Experimenta.
The other pieces of the festival can be more simply brought online; the press and industry attendees can still see everything in advance, via the LFF virtual platform, and the Critics Mentorship programme will continue to foster a diverse new generation of writerly voices, presumably via video-chatting between the youths and the experienced professionals offering them counsel.
While the most pressing issue – namely, which movies will run at the festival – has yet to be clarified, the BFI has taken encouraging measures to digitize their infrastructure. There's an argument to be made that rubbing shoulders with other cinephiles is an integral part of the film festival experience, but until we can all breathe easy, this will be a workable facsimile of the real deal.
LFF 2020 runs 7-18 October. For more info visit bfi.org.uk/lff
The post BFI London Film Festival announces virtual 2020 edition appeared first on Little White Lies.