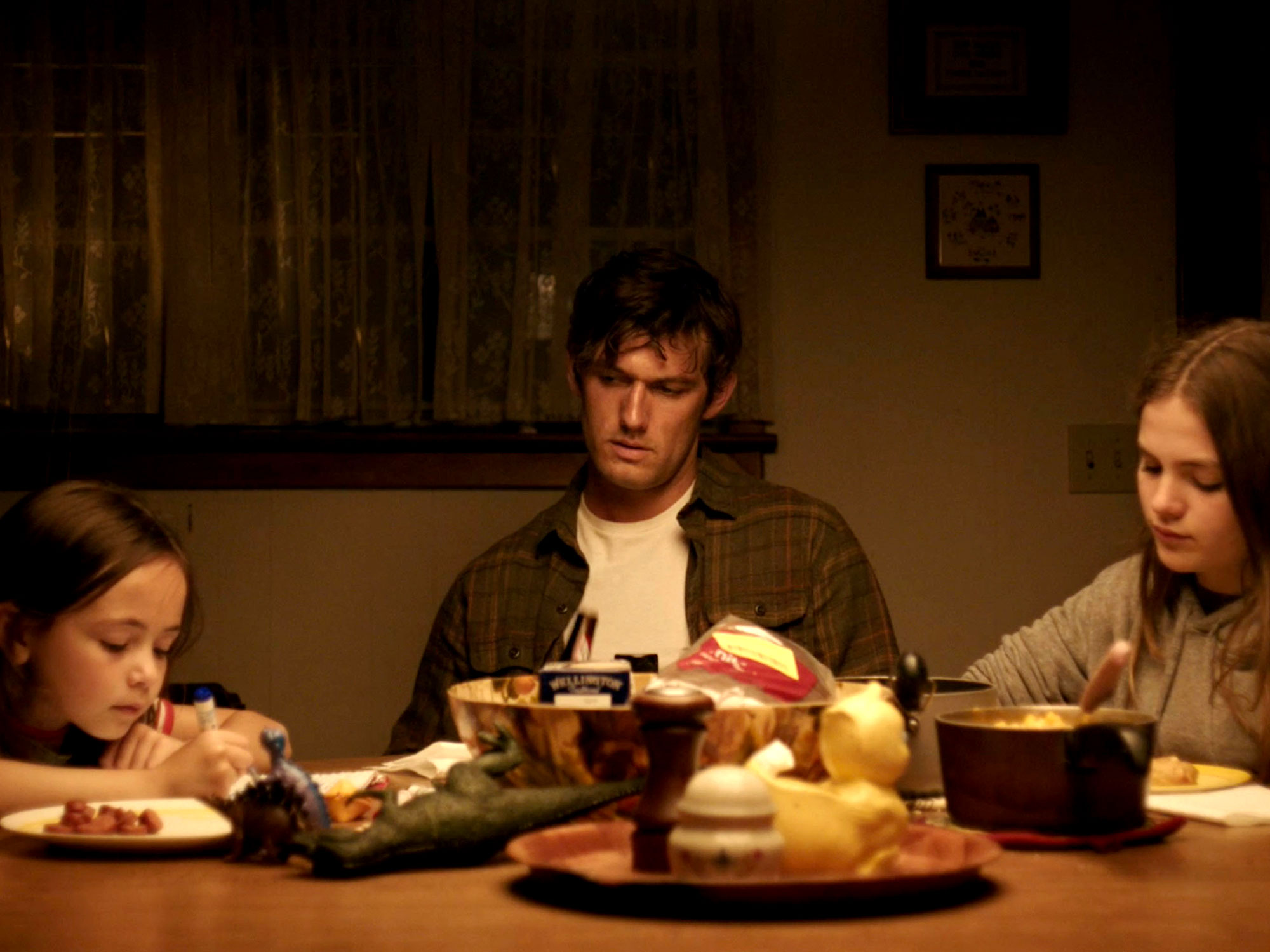 It would appear that Alex Pettyfer has something to prove, and not just as a director. A longtime fixture in such stymied would-be blockbusters as Stormbreaker, I Am Number Four, and Beastly, the career actor wants to show the world that he's got a creative streak of his own meant for a fuller degree of artistic authority.
Having logged his time in productions inviting the modification of Pettyfer to Prettyface, he's prepared to forge his own path through the industry as his own man. "I was disillusioned by Hollywood, but now I've come to accept that's just the way things are: it's called show business, not show art," he said in a 2011 interview.
What's more, he evinces a drive to prove that he's capable of being a Serious Cineaste, the sort of helmer ready to handle mature themes like rape, incest, and rural poverty. In his first outing on both sides of the camera, he gestures towards Andrea Arnold's miserablism on display in Fish Tank and – perhaps more accurately, considering the transatlantic vantage point on the culture of the States – American Honey.
Pettyfer, a fashion model from age seven born into a family of actors, won't be seen as a bubblehead. He will play the world's most conspicuously handsome adult virgin without any de-prettifying measures, and he'll do his damnedest to make us believe it.
He gets his big chance with Back Roads, an adaptation of the Oprah-approved Tawni O'Dell's play about the Atlmeyer clan of Sadness Junction, Pennsylvania. (Adrian Lyne prepped the script for the screen, explaining the lurid atmosphere teetering on the edge of quasi-intentional comedy.) Long story short, Mom (Juliette Lewis) shot Dad after one night of abuse too many, leaving Harley (Pettyfer) to look after his sexually precocious teen sister Amber (Nicola Peltz) and his normally precocious kid sister Misty (Chiara Aurelia).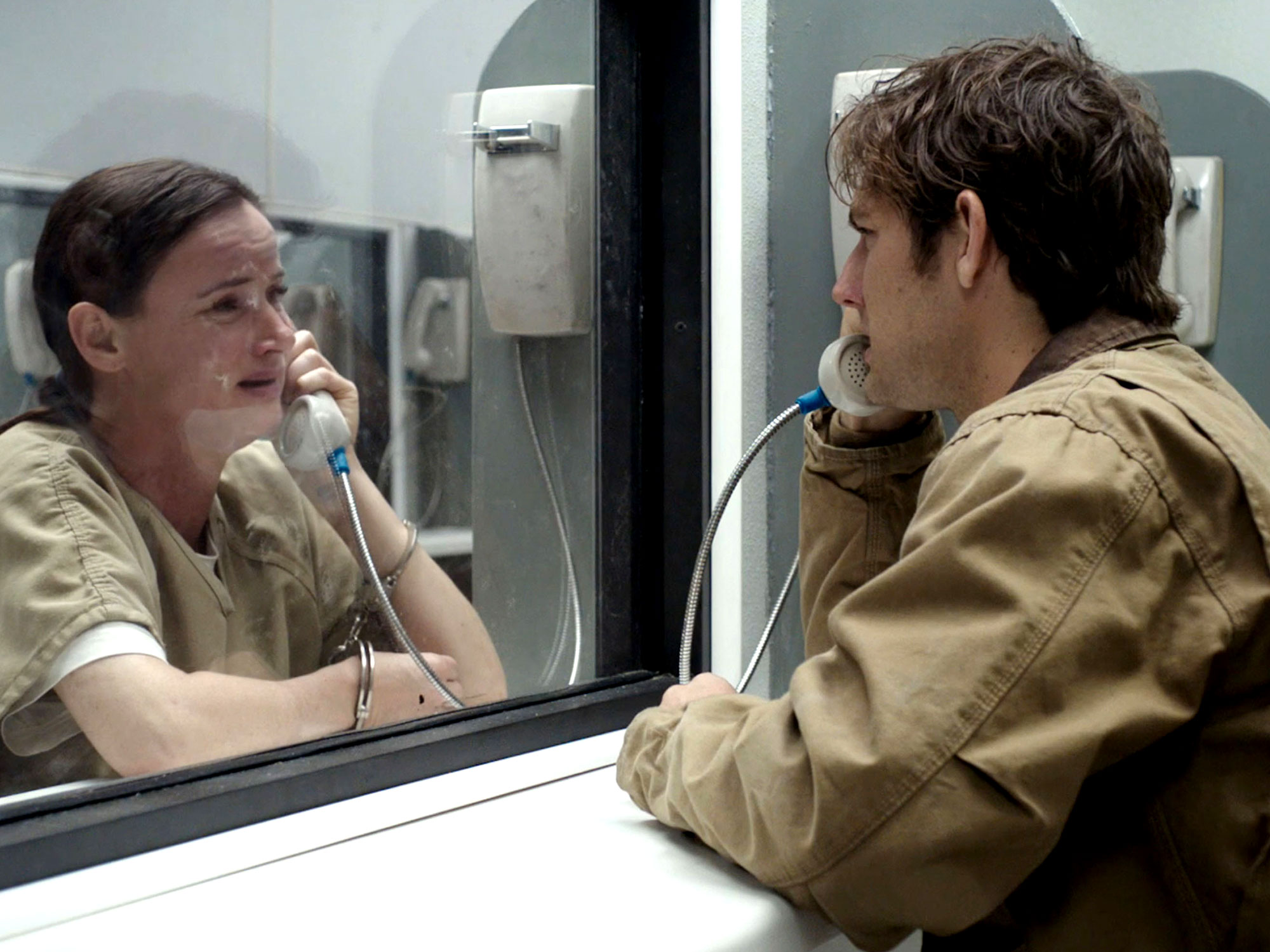 As they all lick their post-traumatic psychical wounds, Amber fucks anything that fogs a mirror while the deeply repressed Harley finds comfort in the arms of an older woman (Jennifer Morrison). The events that follow will visit more tragedy upon them while clarifying the true nature of that one fateful night, both of which send the characters into emotional terrain that Pettyfer cannot traverse.
The welterweight is punching way above his class, laid out by material of howling, skeleton-to-soul feeling that demands a director of great control and restraint to be executed successfully. Like so many actors making an entrée to directing, Pettyfer places far too much trust in his cast, giving them the free rein that every performer dreams about.
Lewis screams from behind prison glass like a pachyderm shot with a dart, while Peltz locates a midway point between Lolita and a Nomi Malone not in on the joke of Showgirls. Pettyfer saves the grand finale for himself, turning the climactic moment of epiphany in therapy into something uncomfortable, then hilarious, then sad for all the wrong reasons.
Though hidden for two years from UK viewers more invested in the arc of Pettyfer's career, this film now stands as a testament to hubris, an inverse vanity through which a star declares their own depth and sensitivity by placing themselves in an unflattering light. Without the discipline required to pull off this pose, it rings just as hollow as shameless self-flattery.
That may sound harsh, but at least Pettyfer's tastes, shortcomings and unflagging belief in himself leave a radioactive glow that comes only from the most reliably engrossing strain of failure: the misguided passion project, that unsupervised playpen in which no one can stop the pursuit of a bad idea to its completion.
The post Back Roads appeared first on Little White Lies.