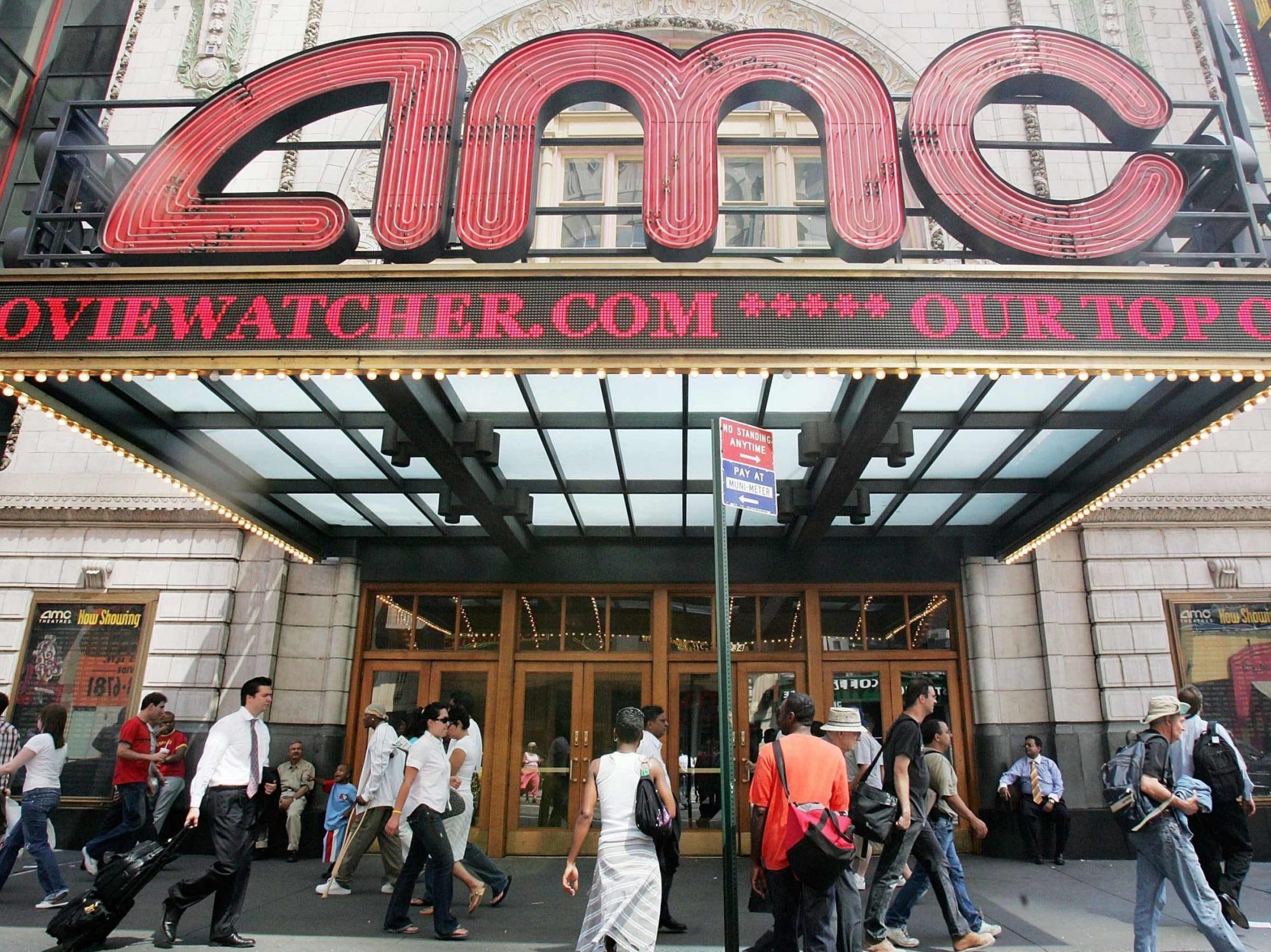 Amidst the assortment of panic-inducing surprises held by each new day in these hectic times of coronavirus, Variety contributed to the overall impression that the world is crumbling with a stop-in-your-tracks headline yesterday: "AMC Theatres Bankruptcy Likely, Analysts Say." For those UK readers unfamiliar with the brand, the AMC chain runs the majority of multiplexes in America with nearly 700 brick-and-mortar movie houses throughout the States, though anyone with a good sense of context clues can intuit that this spells bad news.
The article lays out the dismal finances of the corporation, which has ground to a zero-profit standstill as the pandemic threat shuts down movie theaters worldwide. With a burn rate of $155 million per month — all those centrally-located rents can't be cheap — the article predicts that they'll exhaust their cash and credit by June or July, at which point bankruptcy will be the only option.
But declaring bankruptcy does not necessarily spell the end, nor an automatic reset. "Reorganization," a sinister bit of corporate jargon, will be the name of the game; a wave of new temporary loans would theoretically keep the business alive until it can start generating money again, possibly with a handful of theaters shut down to lower their overhead spending. The likelihood of AMC going fully kaput remains slim, though in that event, the spaces would most likely get bought by their primary competitor Regal as their owner in the UK Cineworld angles to consolidate.
To the average consumer, all this behind-the-scenes industry talk might not mean much, but its reverberations will undoubtedly be felt in the months and years to come. It won't be the nightmare scenario of a nation strewn with defunct cinemas as streaming finally gets exhibition in a stranglehold, but conditions will get harsher and less hospitable. Even before the economy went into a nosedive, AMC was operating with an industry-high debt of $4.75 billion USD, and they'll have to continue everyone's least favorite trends to survive: rising costs for tickets and concessions, more screens devoted to guaranteed moneymakers, more conversions to premium-price specialty auditoriums.
In times of great crisis like this, it's difficult yet vital to calibrate our pessimism as we aim to prepare for the worst without slipping into panic-mongering. Things will get better, this much is for sure — the film medium won't go down without a fight. But the path to its return keeps getting longer and more arduous. The timeline for the economy's recovery stretches out far past the timeline for beating back the virus, and that one's still unclear. Lean times lie ahead.
The post AMC is heading for bankruptcy, but that may not spell the end appeared first on Little White Lies.