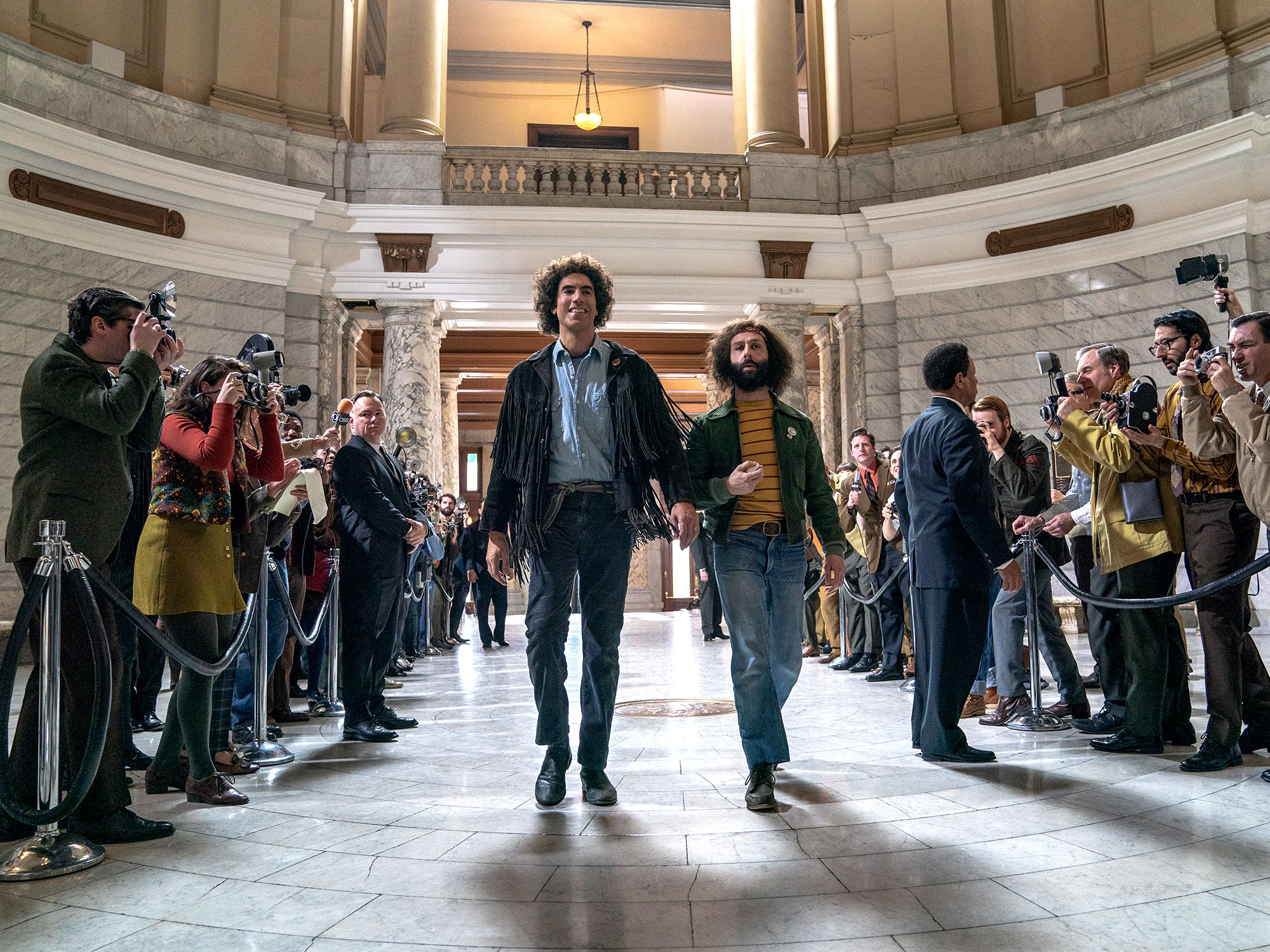 A different time, 1968 – the United States had been consumed with unrest along lines of political division, the widespread frustration manifesting in demonstrations begun by leftist protesters and escalated into street violence by an overzealous police force. On second thought, the biggest difference between then and now might turn out to be that everyone used to wear flare-leg jeans.
Aaron Sorkin's latest directorial effort double-underscores the parallels between the past and present, using a particularly controversial chapter of legal history to make his points about civil disobedience and freedom of thought. Decades before anyone had even thought to utter the word "antifa," American culture became consumed over the politics of radicalism during The Trial of the Chicago 7.
These men, seven activists in passionate opposition to the Vietnam War and the hegemonic status quo that precipitated it, brought their anger to the people during the 1968 Democratic National Convention in Chicago. Rabble-rousing hippie Abbie Hoffman led the group said by law enforcement to have instigated the riots that broke out around the political hub, and the following two years saw him and his closest associates put on trial for their subversive leanings.
One can see the slippery, Minority-Report-esque slope of think-crime suggested by these hearings, though Sorkin can be safely relied on to spell that much out for us, as the final soundbite of "give me a moment, friend – I've never been on trial for my thoughts before" makes clear.
Sacha Baron Cohen leads the cast as Hoffman, joined by Jeremy Strong as his right-hand man in the Youth International Party, Yahya Abdul-Mateen II as Black Panthers cofounder Bobby Seale, Eddie Redmayne as anti-war speaker and one-time Jane Fonda husband Tom Hayden, Frank Langella as the judge Julius Hoffman (no relation to Abbie, of course), Mark Rylance as their lawyer William Kunstler, and Joseph Gordon-Levitt as prosecutor Richard Schultz.
It's a perfectly promising cast, but there's something strange about this trailer — specifically, that it's an unsettling sign when a promotion for an Aaron Sorkin movie restricts itself to a single line of dialogue. He's known for his gift of gab, which will surely get a good workout in the legal dramas he's made his signature, but we don't get much of a sense for that here. We all just want to see Shakespeare the way it was meant to be played.
The Trial of the Chicago 7 comes to select theaters in September, and then Netflix worldwide on 16 October.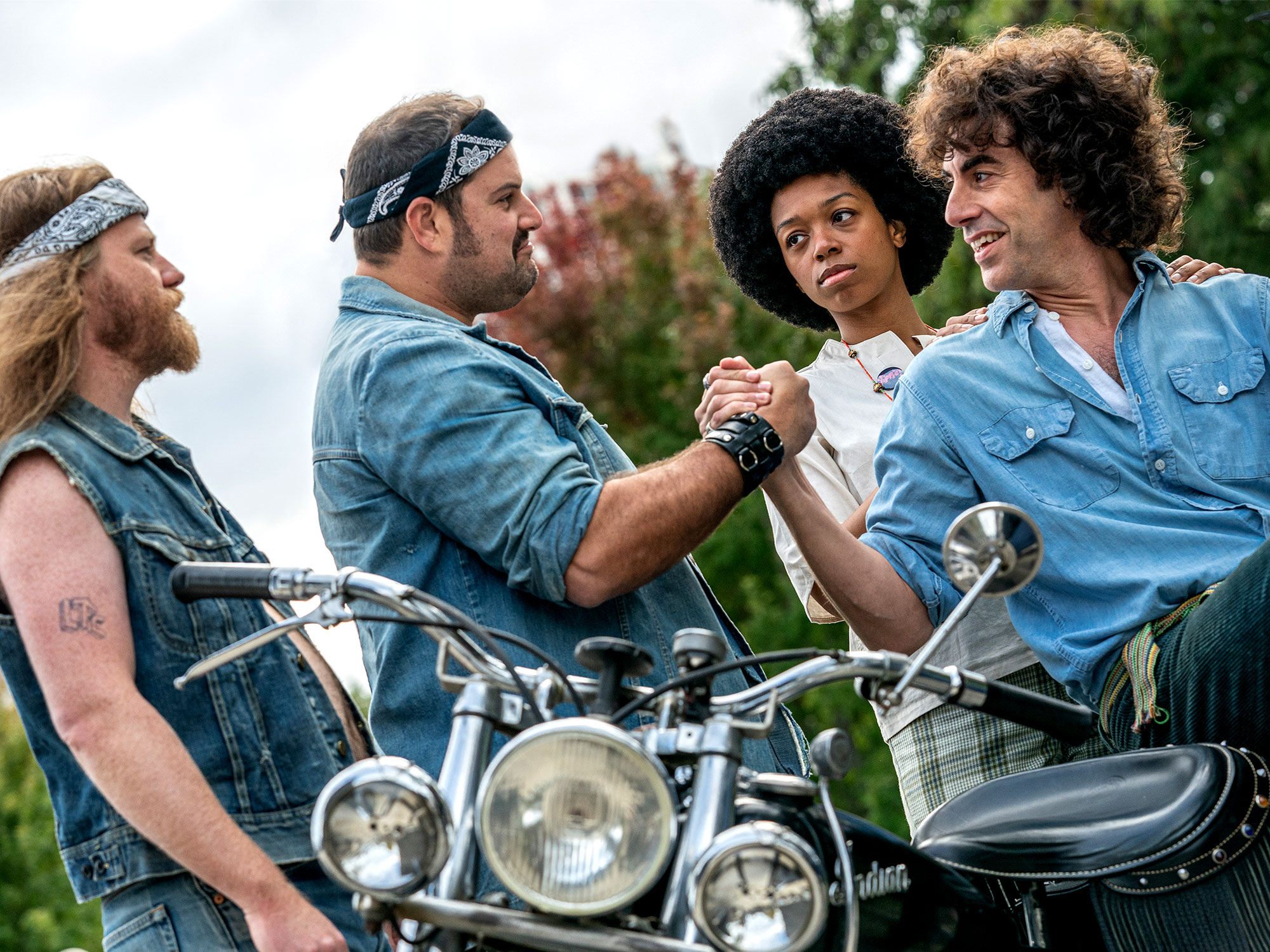 The post Aaron Sorkin goes back to court in The Trial of the Chicago 7 trailer appeared first on Little White Lies.