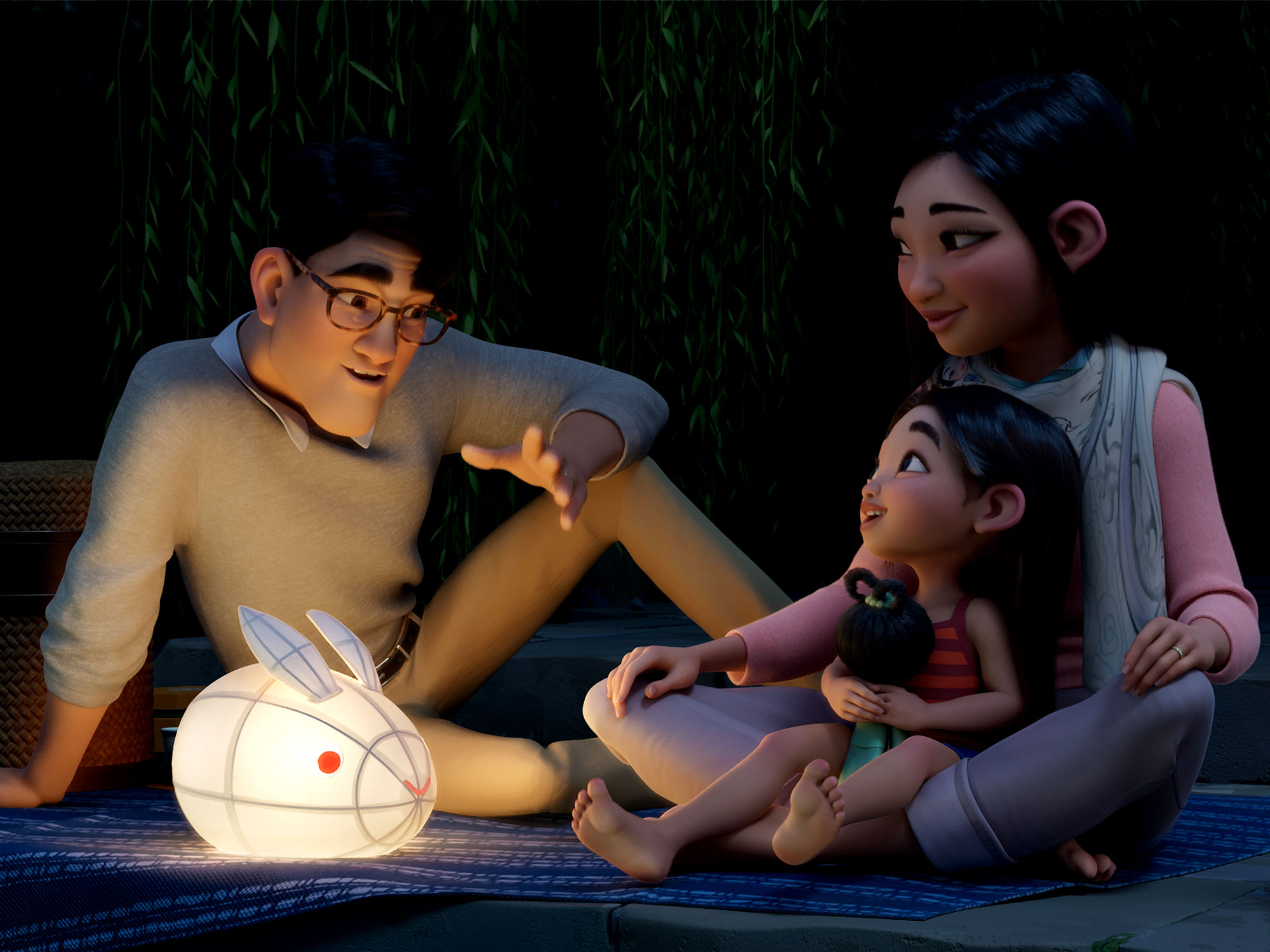 There's been a subtle sea change in kiddie entertainment over the past decade or so, as schooling-aged protagonists have gone from creatively inclined bookworms to scientific eggheads. The film industry has adopted a new emphasis on images of young people in what're known as the STEM fields of science, technology, engineering, and mathematics – especially growing girls, who can do anything the boys can, include building a rocket ship.
That's the gist of Over the Moon, an upcoming animated coproduction between Netflix and China's Pearl Studio, in which the preternaturally intelligent Fei Fei (voiced by Cathy Ang) decides to take a voyage into the stars. The first trailer surfaced online today with a vision steeped both in fantasy and reason, as the girl uses her academic acumen to realize a sensational dream.
Fei Fei wants to go into outer space so that she can meet the legendary moon goddess described in the myths passed down by her parents, but once she escapes Earth's atmosphere, she finds more than she bargained for. The moon hides a bustling civilization peopled by the Lunarians, unusual creatures with their own society, leaving Fei Fei to navigate this colorful and strange new world.
The film boasts a voice cast chockablock with Asian talent to match the subject material spun from Chinese heritage, including Ken Jeong as Fei Fei's sidekick Lunarian, Hamilton star Phillippa Soo as Chang'e the moon goddess, and John Cho as Fei Fei's father. (He owns a shop that sells mooncakes, a treat enjoyed during the Mid-Autumn Festival that pays homage to the moon and lunar deities.) As for a director, however, Netflix tapped Glen Keane, a recent Oscar winner for his Kobe Bryant collaboration Dear Basketball.
In broad strokes, this sounds like a culturally specific reworking of Georges Méliès' 1902 short A Trip to the Moon, in which another journey into space goes sideways and crosses our hero's path with that of unfamiliar organisms. But even he did not think to throw in an adorable pet frog named Croak for comic relief, so, edge: Keane.
Over the Moon comes to Netflix worldwide in the fall.
The post A young girl voyages into outer space in the Over the Moon trailer appeared first on Little White Lies.