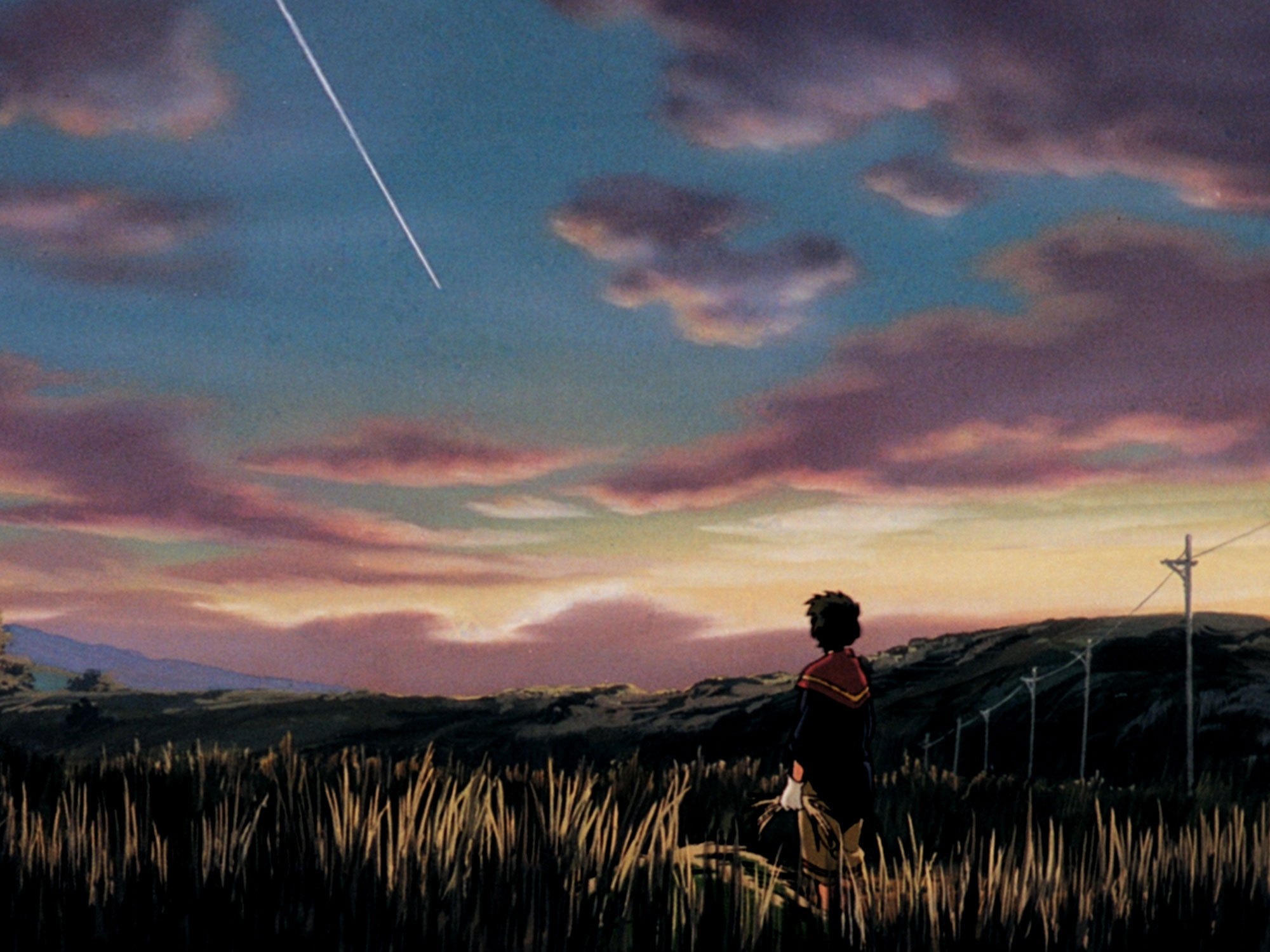 Even in normal times, new anime releases are often difficult to come by. Often restricted by limited theatrical windows, new releases come and go in the blink of an eye, making it tricky for new audiences to find a way in.
Anime Limited, one of the UK's main distributors of the medium, is looking to solve two problems at once with their new online film festival Screen Anime, as CEO Andrew Partridge says, by "[taking] the film festival experience online, and at the same time [addressing] a gap we recognise from fan feedback in how theatrical anime is released to date."
The new online festival will have a rolling curation of anime titles, updated every month along with fan events. It's a great opportunity to become acquainted with a wider range of Japan's animation output. For the festival's launch, here's a quick primer for the first selection of films:
Penguin Highway (2018)
You might not guess it from the title, but Hiroyasu Ishida's Penguin Highway, Beautifully animated and smartly adapted Tomihiko Miromi's science fiction novel, the story follows young Aoyama as he works to solve the mysterious appearance of penguins in his village, linked to a young woman working at the local dentist. It's reminiscent of the work of Studio Ghibli, with its delicate score, precocious but complicated children and patient approach its main mystery which is intertwined with nature. Bringing equal amounts of silliness and sincerity to its zany premise, this might be the best starting place for those still looking for a route in to anime.
Promare (2019)
An "exciting cacophony of flames, robots, chiselled torsos and ridiculous catchphrases" (words I stand by!), Promare is a complete whirlwind of a film from the young Studio Trigger. Directed by studio co-founder Hiroyuki Imaishi, Promare is an impressive, mostly successful attempt to fully merge 2D and 3D modes of animation. Its unrestrained and self-aware antics are intoxicating, not least of all in its central (often homoerotic) rivalry between bone-headed firefighter Galo and mutant ally Lio Fotia. Ridiculous fun, and a great example of new potential avenues for visual expression in anime.
Patema Inverted (2013)
A post-apocalypse anime about the world quite literally being turned upside down, Patema Inverted makes a surprisingly effective allegory for isolationism out of its unusual premise as it details the persecution of "Inverts", people forced to hide underground after a strange calamity. Writer/director Yasuhiro Yoshiura does well to keep their audience guessing with a number of elegantly executed twists, that will leave most unsure as to where is up and where is down. That the story is somewhat held together by contrivances feels unimportant, as every moment of empathy is well-earned.
Royal Space Force: The Wings of Honnêmaise (1987)
Though it's probably the oldest and deepest cut in this initial line-up, Royal Space Force is far from a relic. Brought to life by a veritable stable of talent including Ryuchi Sakamoto and Hideaki Anno, director Hiroyuki Yamaga explores a world where the space race and colonial attitudes towards it possess a religious fervour. Rough-edged and deliberately paced, it can be a rocky viewing experience – due in no small part to a scene of sexual assault which is troublingly swept aside – but for the most part, it's a thoughtful, sometimes beautiful interrogation of the socio-political cost of technological progress.
Screen Anime launches on 25 May at screenanime.com
The post A new online anime festival promises to broaden horizons appeared first on Little White Lies.