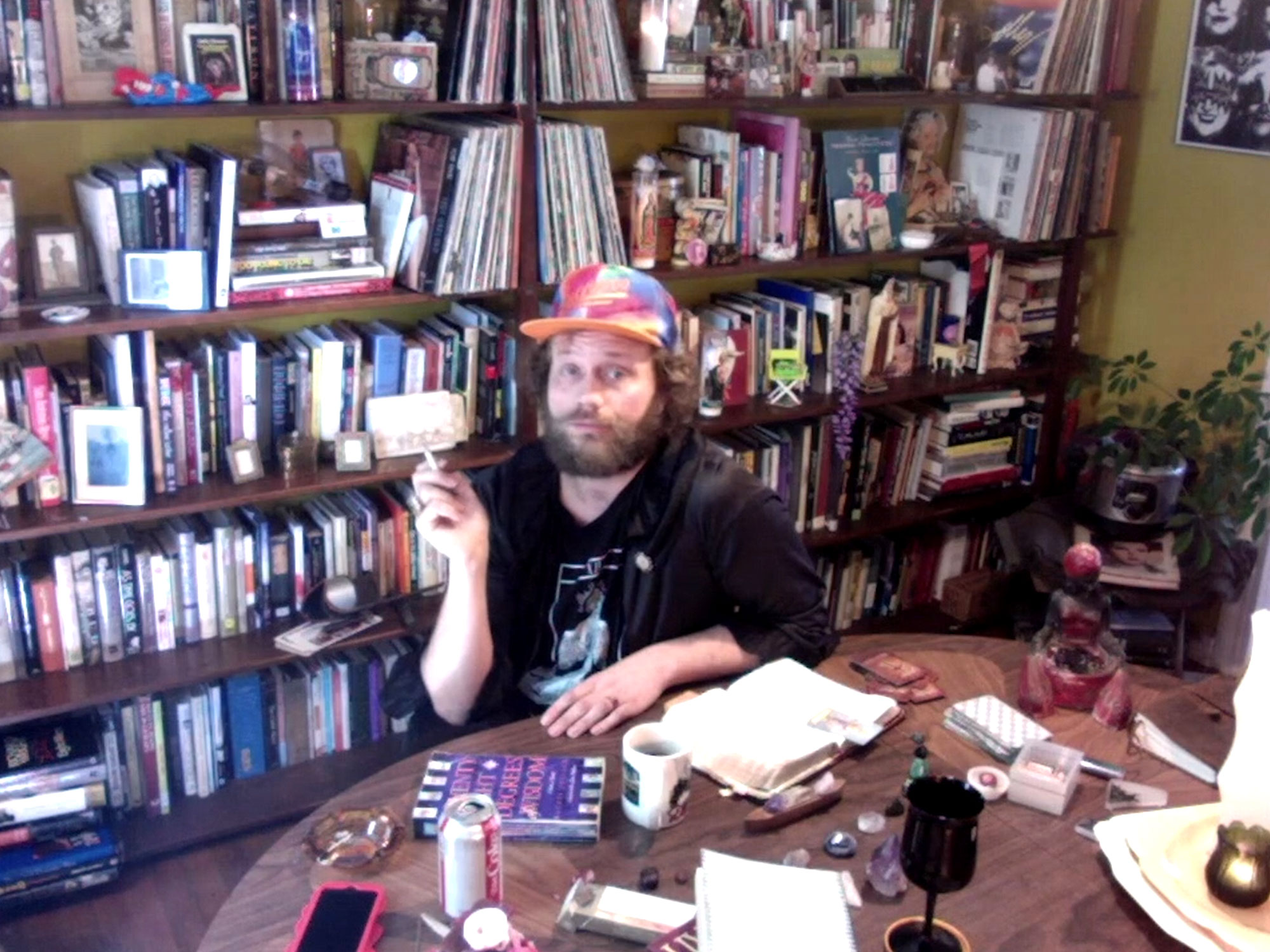 Media outlets far and wide have been rolling out articles checking in with filmmakers and inquiring as to how they've been getting along personally and professionally during these days of quarantine. Much scarcer have been video equivalents of the same, virtually joining directors in their homes as they put the experience in their own words.
The Museum of the Moving Image hopes to rectify that with the new documentary Room H.264: Quarantine, April 2020. The film collects footage shot over the past two weeks from a global array of filmmakers (among them indie stalwarts Bill and Turner Ross, Yung Chang, and Maya Daisy Hawke) whose festival showings have been preempted by the virus-related cancelations, as they wait out their sequestered time.
The project continues the MoMI's H.264 series, a string of documentaries in which assorted subjects answer the same question first posed by Wim Wenders in his 1982 experiment Room 666: "Is cinema becoming a dead language—an art form which is already in decline?" The oncoming of the coronavirus and the resulting cataclysms it's triggered in the film industry cast a dramatically fresh light on that age-old debate.
The latest version will come online this Sunday at noon Eastern Time via Vimeo, where it will remain until 3 May. On the evening of 19 April, the cineastes behind this long-spanning effort (MoMI curator Eric Hynes, recent Oscar-winner Jeff Reichert, and filmmaker Damon Smith) will go online for a live discussion of the film and their responses to the looming conversation-starter.
At this uncertain juncture, nobody really knows what's going to happen to the cinematic medium as it stands today. But these exercises illustrate the value of philosophizing anyway, of submitting and testing ideas, of vocalizing our theories and worries. Besides, if we're going to take prognostications from anyone, it might as well be people as insightful and intelligent as these.
The post A new documentary checks in with quarantining filmmakers around the world appeared first on Little White Lies.