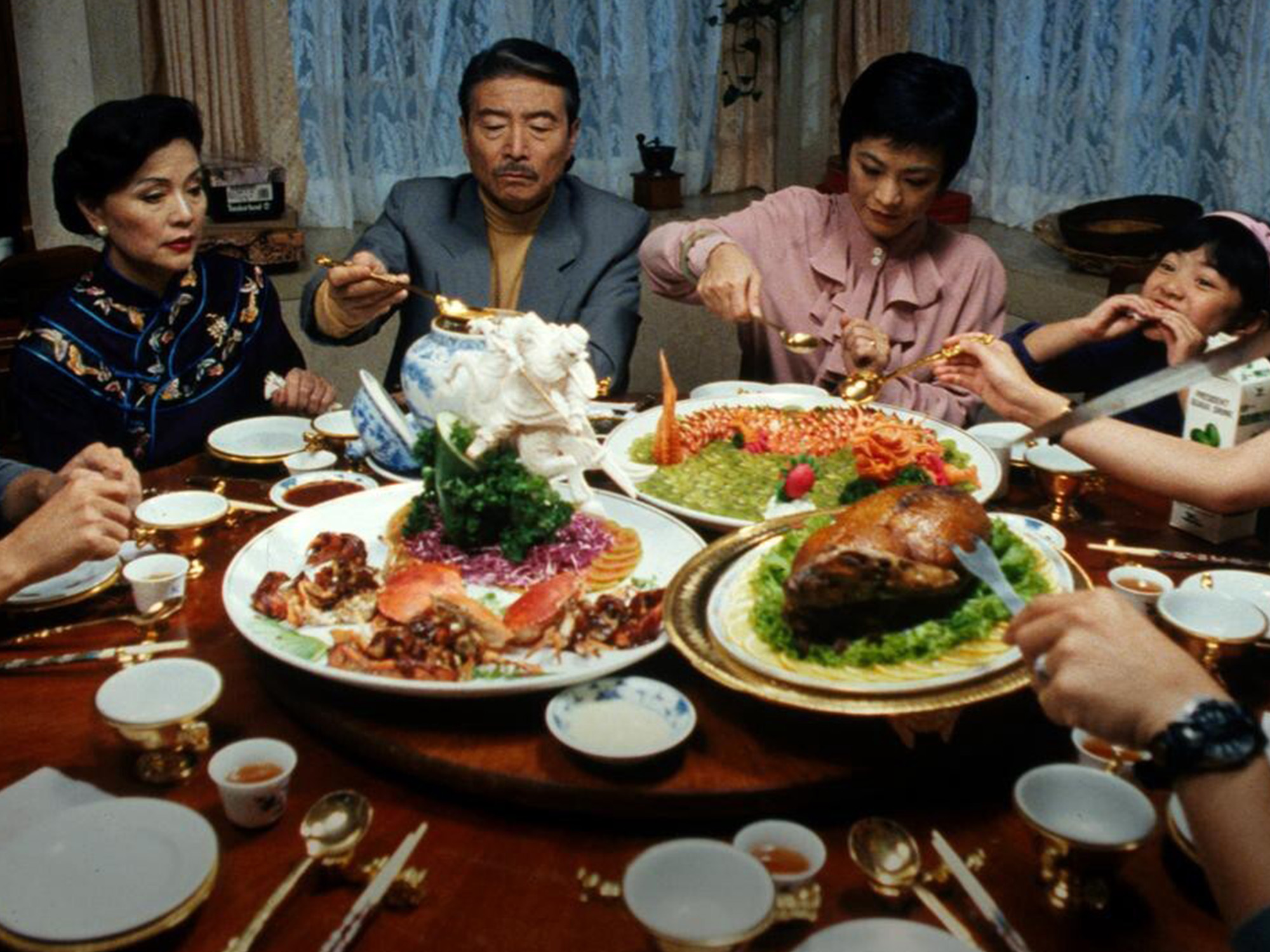 Life is an ongoing, inexorable pageant of decisions to be made – some life-altering, others less so. As much as we may try, it's impossible to avoid making decisions. To give one example, every day, we must choose what we eat, when we eat and how we eat. Unless we want to starve to death, or have opted to subsist entirely on watery gruel, this is a mundane domestic call we absolutely have to make.
Cinema is awash with food and cookery sequences whose mere presence in a film is often enough to send our taste buds into paroxysms of delight (or, on occasion, our gag-reflexes into overdrive). Yet not only does food offer the camera something gorgeous and mouth-watering to look at, it often acts as a catalyst for the drama within a scene. In celebration of LWLies' current food and film-themed issue – and on the back of discovering some very tasty morsels on MUBI's recently launched library – please join us on a guided tour of the various ways the food on screen can bring people together.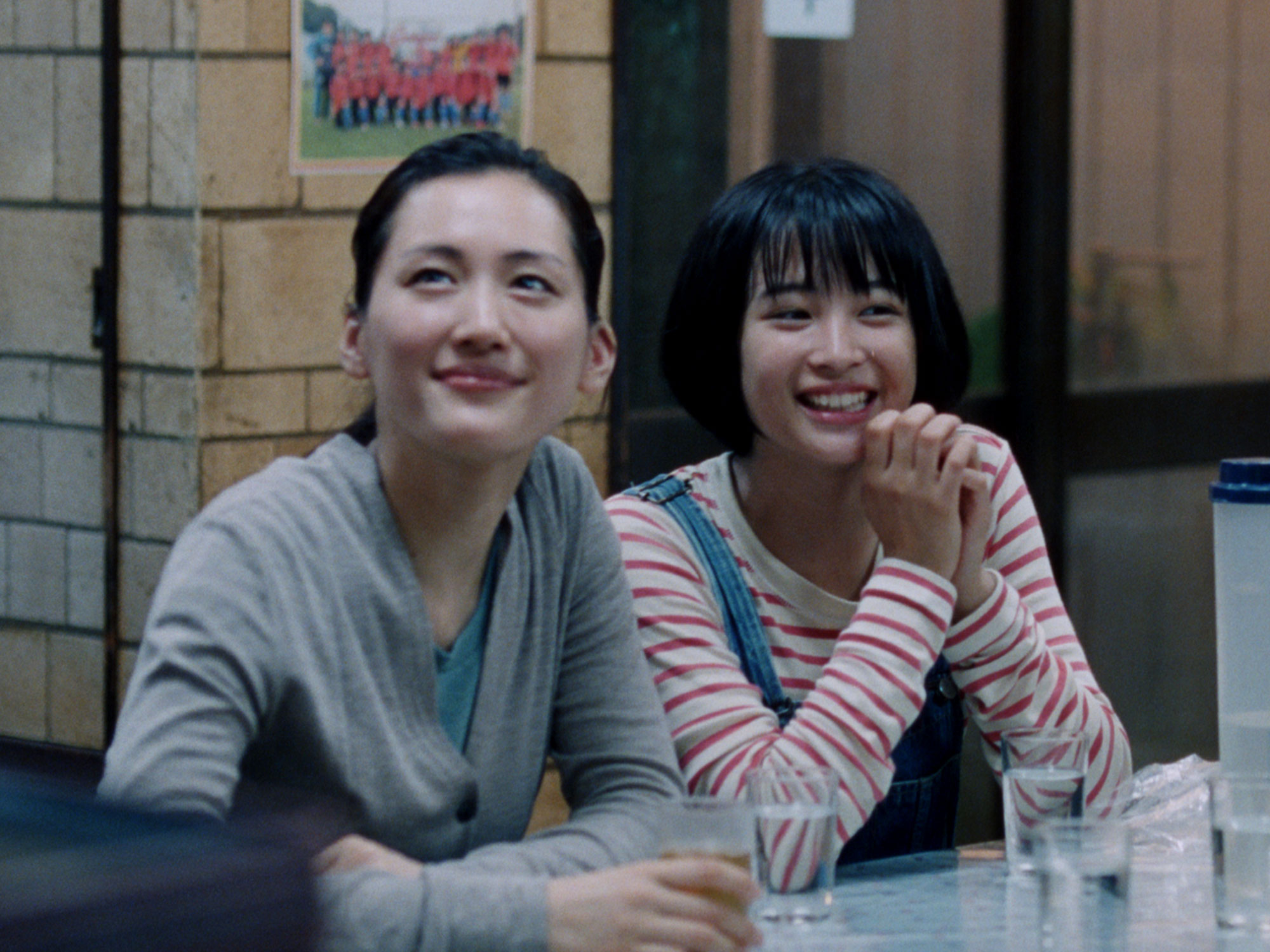 A family gathering
The awkward family dinner scene is a mainstay (some might even say a handy dramatic crutch) in Hollywood cinema, but it's also an archetype that allows for infinite variation. Ang Lee's formative missive Eat Drink Man Woman follows a doleful gourmet chef in retirement as he begins to realise that his wondrous edible concoctions are not enough to cement the tenuous bond he maintains with his daughters, or stave off the hovering spectre of death. The film's opening montage, which sees actor Sihung Lung's gastronomic maestro Mr Chu building up a Chinese banquet with a dance-like ease, has to be seen to be believed.
As in life, food is vital but not always central to how we journey through the day. Hirokazu Koreeda's Our Little Sister documents the uniting of estranged family elements in the picturesque town of Kamakura in the Tokyo suburbs. A recently deceased father brings together a teenager with her father's previous family, and her immersion within this new unit is eased along with the aid of much food and drink. In one sequence the sisters dine on a local delicacy of baby eels, a moment made even more poignant by the fact that it was their late father's favourite dish.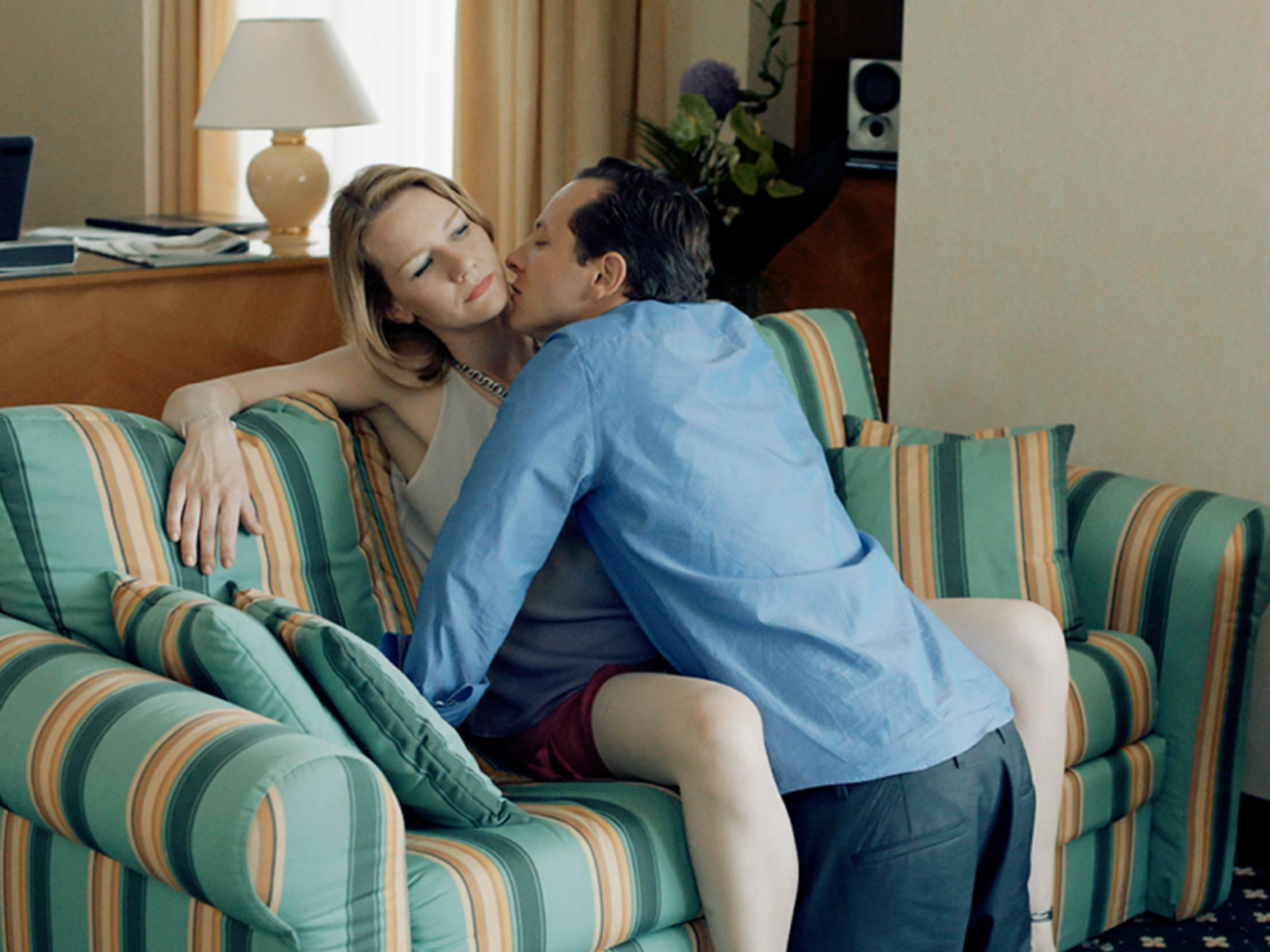 Erotic canoodling
Even though Maren Ade's comedy epic Toni Erdmann premiered at the 2016 Cannes Film Festival, we still giggle at the mere thought of it. It led to one of the defining dilemmas of modern cinephile life: with so many extraordinary scenes, which one could be deemed the best? We're not going to say without proper and lengthy deliberation, but it's worth remembering the sequence in which Sandra Hüller's straight-talking business woman Ines is in the midst of a rushed hotel tryst with a hyper-macho colleague.
A playful sex game suddenly transforms into a battle of boardroom domination as Ines decides to display her fearlessness by eating one of the hotel's dainty petit fours doused in her partner's semen. It's a jaw-dropping sequence that tips its hat to classic American gross-out comedy, while also operating as a vital component of Ines' complex character.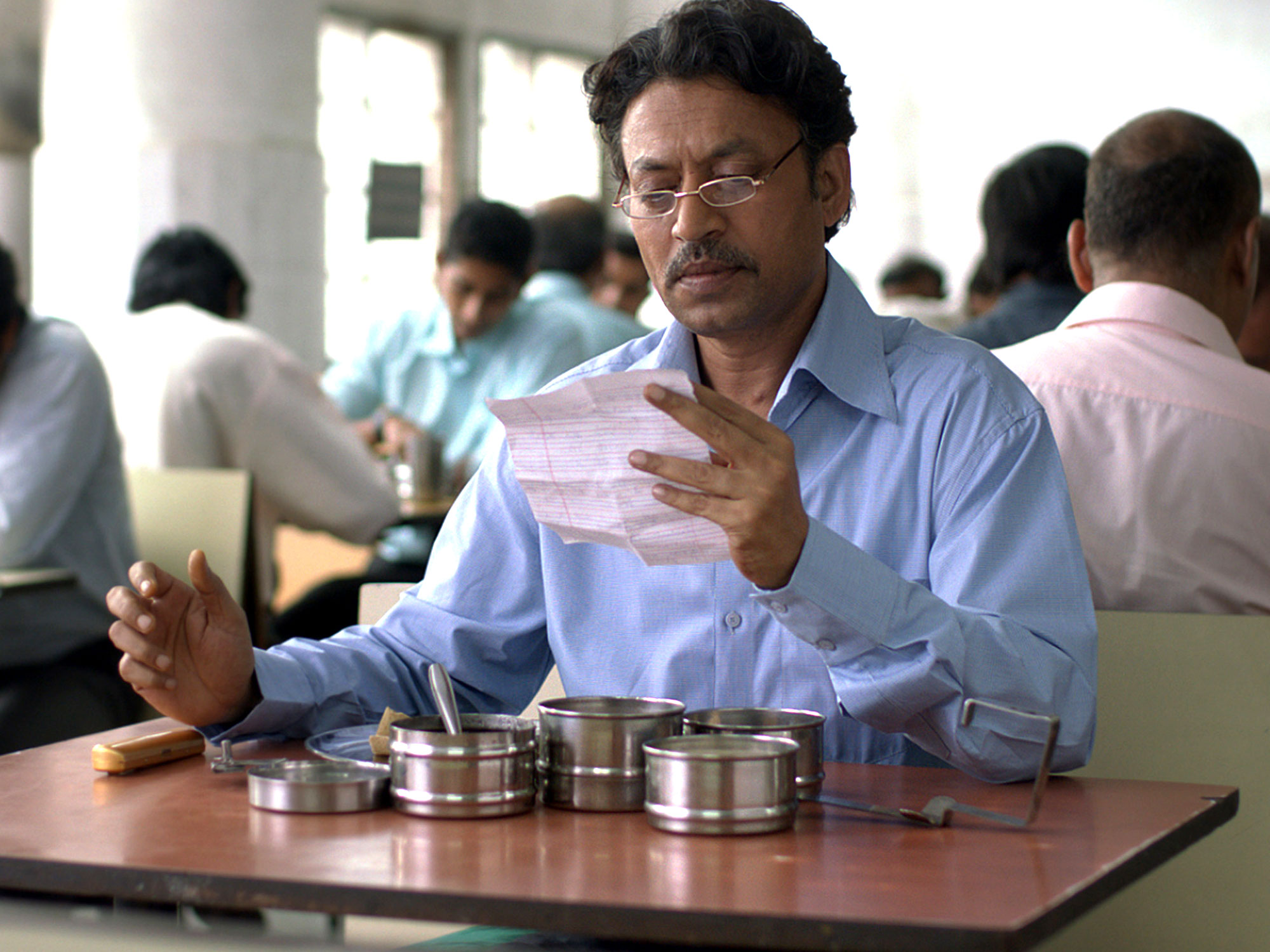 A romantic gesture
Ernst Lubitch's 1940 film The Shop Around the Corner is one of the all-time great romantic comedies, based on the simple mechanism of a letter exchange between two people who have never met – but in fact they have because they work together and hate one another.
Ritesh Batra's The Lunchbox adapts that basic concept and brings in some top-tier home cooking. The late, very great Irrfan Kahn plays a glum widower who works in a dull accounting firm. One day, by mistake, he receives a lunchbox filled with delicious treats that was intended for another man. It transpires, the cook was looking for a way to spice up her own marriage which is going through something of a rough patch. She realises the mistake and, along with another meal fit for a king, sends through a letter of apology. Yet rather than it all being sewn up and sorted, a blossoming friendship is born.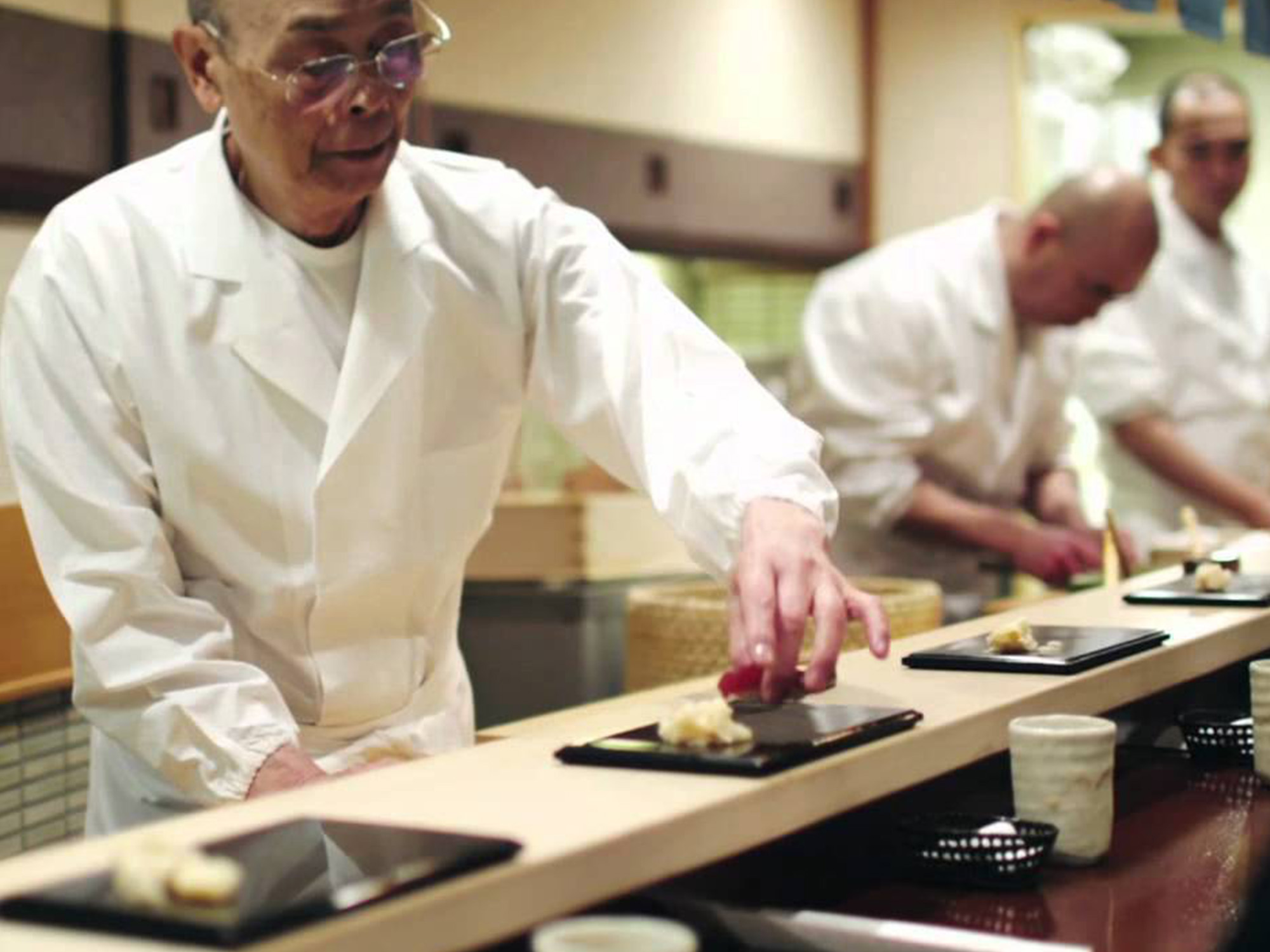 A holy pilgrimage
Documentaries on the subject of food tend to focus on the political side of things: agriculture, business, health. David Gelb's Jiro Dreams of Sushi is a different kettle of unfeasibly fresh fish, as it profiles the humble sushi maestro Jiro Ono, whose pokey ten-seater restaurant is based in a subway station and, during its pomp, was one of the rare food outlets to be awarded three Michelin stars.
The film documents Jiro's process while revealing none of his secrets. It follows his sons as they hustle down at the local fish market and listens in as the master articulates the philosophy behind his unique cooking methodology. It's very hard to watch this film and not want to book a flight and a table – even though, per the film, waiting lists are understandably gargantuan. In fact, this is mouth-watering cinema par excellence, and may now have to be a tool for vicarious pleasure as it turns out Jiro is no longer open to the public.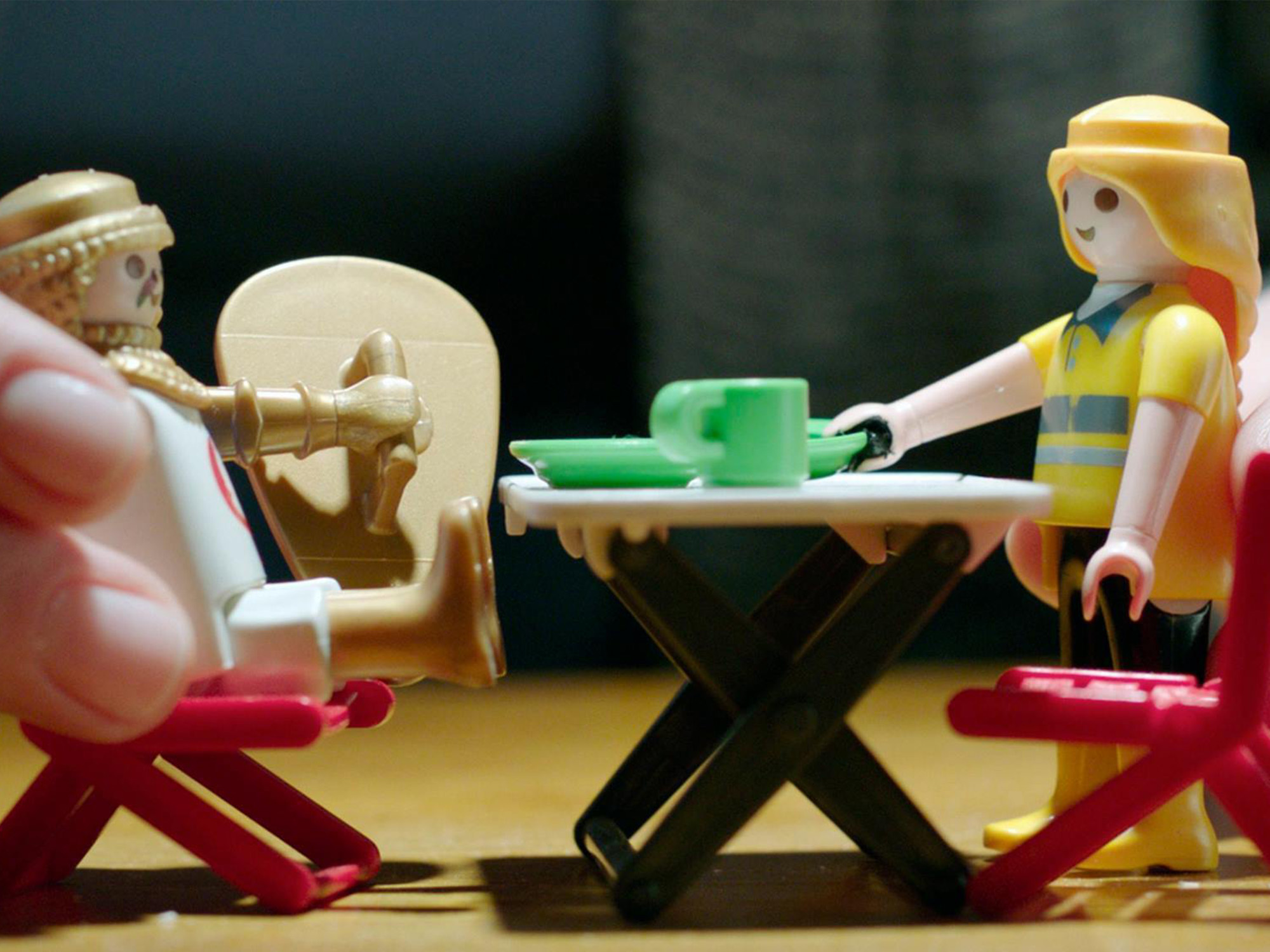 Dinner for one
On Body and Soul by Hungarian director Ildikó Enyedi is an eerie, dreamlike exploration of a tentative love affair that shifts between professional and domestic spaces. Maria is a nervy food safety officer in an abattoir. She is surrounded by waterfalls of blood and piles of discarded animal organs. Her meals at home are simple, often processed fare, reflective of a life without colour. She wanders around the office canteen like a lost deer, which is prescient as these mighty beasts keep cropping up in her dreams.
Her chronic shyness about the fact that she may be in love with a colleague even leads her to creating a dinner table diorama out of PlayMobil so she can act out her stifled romantic fantasies. Enyedi's film is fascinated by what's inside our bodies as much as it is with what's inside our imagination, and she emphasises the cold, hard fact that we're all just pieces of meat with love locked in our hearts.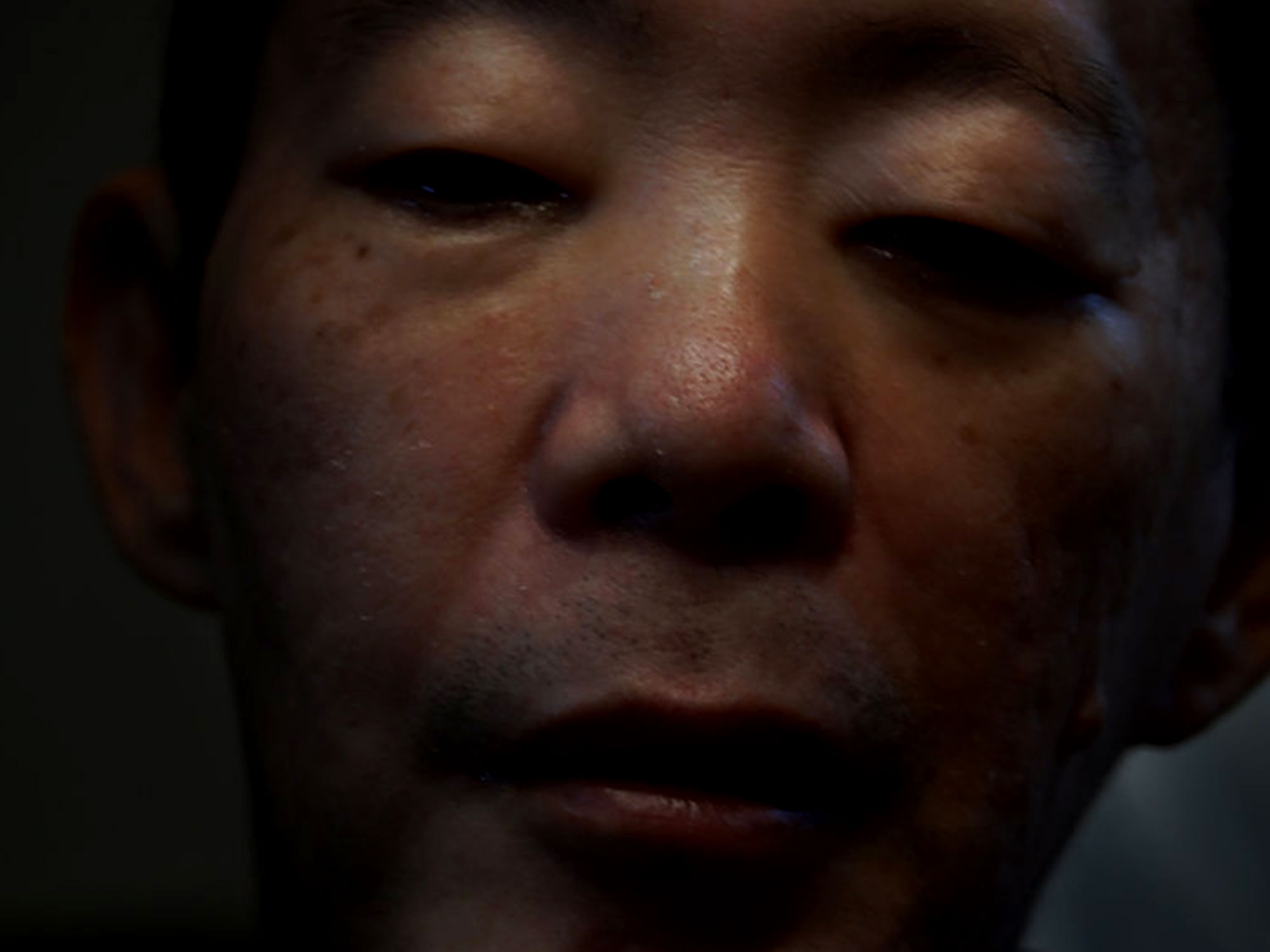 Dinner with friends
When a juicy, medium-rare cheeseburger just ain't enough… Cannibalism is a go-to subject matter for those who like their movies a little more spicy than the bland norm, and is rarely peeked outside of the horror genre. Ruggero Deodato's Cannibal Holocaust delivers on its title, as it follows a group of gobby students in the wilderness as they film an indigenous tribe while also spending their leisure time destroying the local flora and fauna. To say they get their just desserts is something of an understatement.
Anthropologist filmmakers Lucien Castaing-Taylor and Verena Paravel are masters of the horror-documentary crossover film, and their 2017 work Caniba is a prime example of that eccentric niche. It offers an unsparing profile of Issei Sagawa who, in 1981 as a student in Paris, killed and ate a woman named Renée Hartevelt and, due to a diplomatic snafu, has enjoyed his freedom since 1986. The film captures his unexpurgated and unpitying testimony as he talks through the incident in oblique, almost impressionistic detail. Neither of these films make you feel hungry. Quite the opposite in fact.
Eat Drink Man Woman, Our Little Sister, On Body and Soul, Tony Erdmann, Jiro Dreams of Sushi and The Lunchbox are all available now on mubi.com as part of their new library feature. Get 30 days of free MUBI with our exclusive partnership offer now.
The post A movie guide to fine dining appeared first on Little White Lies.