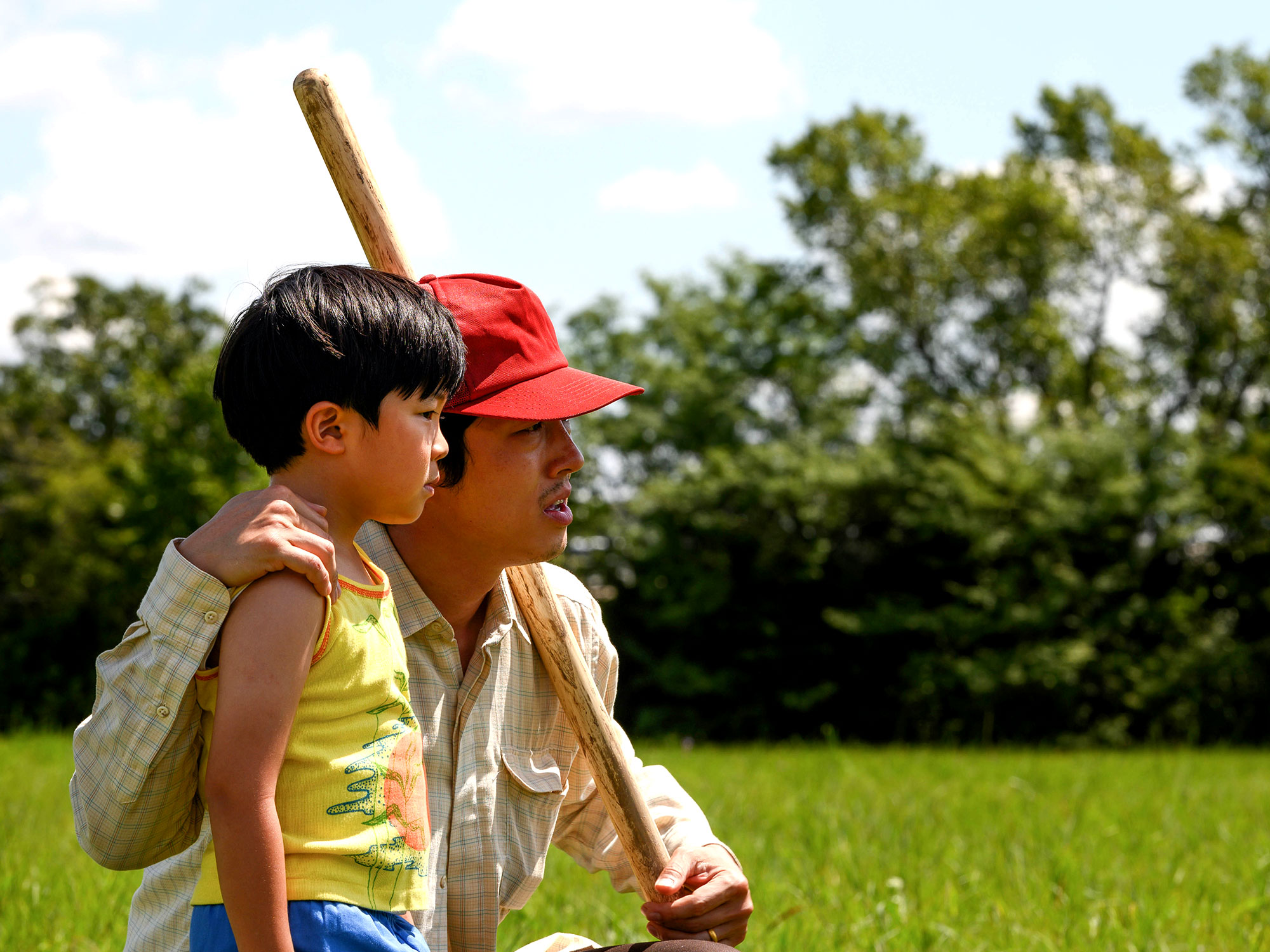 Lee Isaac Chung emerged from this past January's Sundance Film Festival the undisputed victor, having secured both the U.S. Dramatic Grand Jury Prize as well as the U.S. Dramatic Audience Award for his tender immigration epic Minari. And while the year that followed dealt several obstacles to the film's release — and, indeed, life in general — it looks like this critical darling may soon come to the public.
Today brings the first trailer for Minari, an autobiographical look back on Chung's boyhood in rural Arkansas. When he was barely a child, his family packed up everything they owned and left their home of South Korea to pursue the American dream on land they would cultivate themselves.
Steven Yeun portrays Jacob, the father of the Yi house and a self-fashioned farmer with plans to raise robust crops on a massive parcel of arable terrain. Alan Kim plays Chung's mini-me David, who finds himself torn between preserving his heritage as a Korean and embracing assimilation as a burgeoning American. He finds solace in his understanding mother (Han Ye-ri) and his eccentric grandmother (Youn Yuh-jung), who help him navigate the new dimensions of his identity.
The trailer puts Chung's delicate direction on fine display, as he contrasts the pastoral beauty of the countryside with the quotidian details of sleeping with grandma-smell. Hannah Woodhead, our gal in Sundance, wrote of the film in her first-look review: "It's an affectionate, sometimes heartbreaking work about the magic of family, and how all the quirks our loved ones posses, even if they may frustrate us at times, shouldn't be forgotten."
Regrettably, the trailer doesn't offer much in the way of a prospective release date beyond "Coming Soon," which can't come soon enough for our liking.
The post A Korean family chases the American dream in the Minari trailer appeared first on Little White Lies.