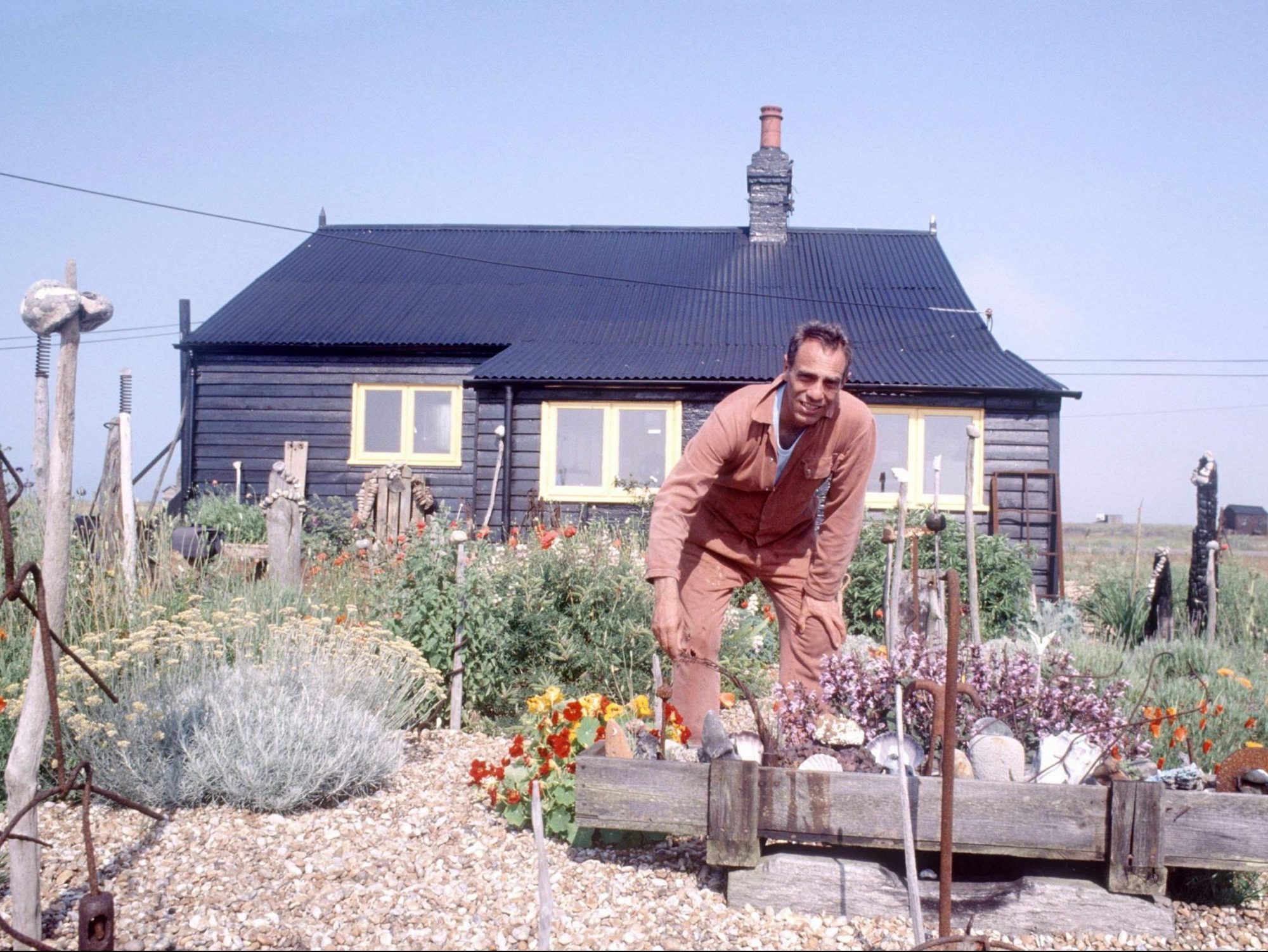 This filthy American made his first pilgrimage to the proud bosom of Britain last year, for a holiday with a minor side of research. I'd been assigned an essay about Derek Jarman's geographical legacy in the UK, prompted by the then-recent commemoration of his English Heritage blue plaque, and paid a visit to his former home at Butler's Wharf along the South Bank.
The most important thing I learned during this time was that though Jarman did make his residence in London proper at one point, the late artist and filmmaker's truest home rests in Kent, where he spent some of his most creatively fertile years. Though it looked for a time like that property may be left to rot while preservationist efforts concentrate themselves on Butler's Wharf, today brings the welcome news that this historical site won't be going away any time soon.
The Guardian reports today that a crowdfunding effort to save Jarman's seaside cottage in Dungeness, launched by his longtime friend and collaborator Tilda Swinton, has succeeded in amassing £3.5 million and will keep Jarman's memory alive for the indefinite future. The article states that this represents the largest-ever arts-centric crowdfunding campaign in UK history.
Prospect Cottage, overlooking the surf and in the shadow of Dungeness' famed nuclear power station, housed Jarman for the final eight years of his life prior to his death from the HIV/AIDS epidemic. It was there that he made such crucial works as The Garden (in no small part a conflicted love letter to the area) and his experimental masterpiece Blue. It's not uncommon for Jarman disciples to visit and pay their respects, treating his old haunt like a sacred space.
In its new iteration, the cottage will host small tours for the public by appointment, and will also provide the site for a paid "residency" for artists, academics, filmmakers, writers, and gardeners. More importantly, its image will remain, an everlasting tribute to a singular talent whose films and queer activism will now inspire the next generation to call his house their home.
The post A crowdfunding effort has saved Derek Jarman's seaside cottage appeared first on Little White Lies.