Thanks to the sheer availability of connectivity options, the speakers on your phone can do much more than intended- they can be used with your laptop, your TV, as well as in conjunction with other smartphones. So, if your laptop's audio hardware is damaged or you simply want to amp up the audio, here's how to use your phone as a speaker for laptop, TV, and other phones.
Also, read- How to Use Android Phone As Webcam For Your PC
Use Your Phone as a Speaker
1. Stream Audio from PC to Phone
If your laptop or computer's built-in speakers are not working, you can easily route the audio through your phone. All you need to do is install SoundWire, which is an audio mirroring app on your laptop, as well as your Android. After that, connect the devices to the same WiFi network and set up the app.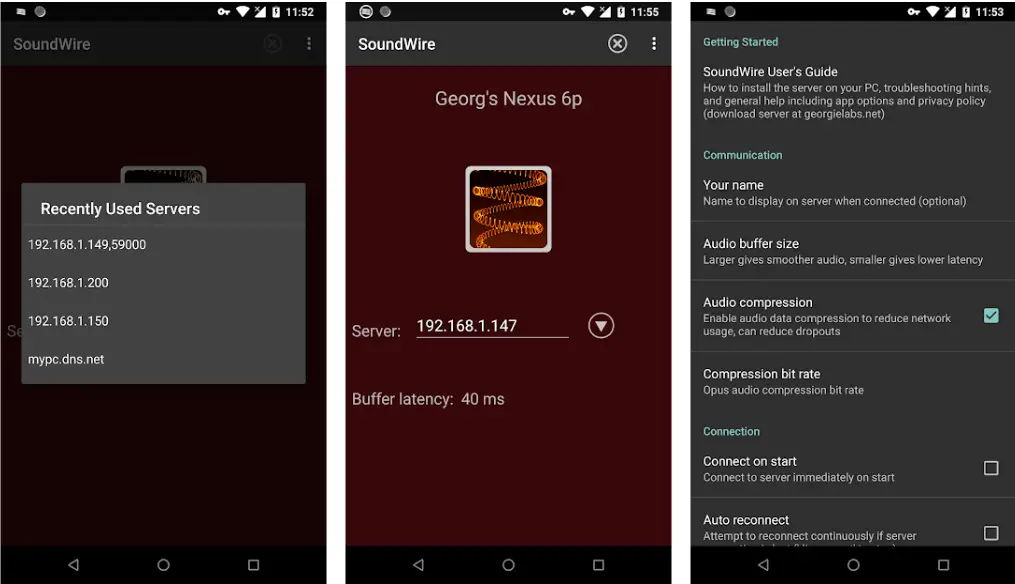 Tweak settings as required, and you'll be able to stream the audio from your laptop or PC through your phone's speakers. It can also be used to amp up the overall audio in case your laptop's volume is too low. Note that you might notice some lag in playback based on your network.
Interestingly, you can also make it work over USB, Bluetooth, or WiFi tethering. But again, the audio latency will depend on your network quality. SoundWire is currently available for Windows 10/8/7 /XP, and Linus. If it doesn't work for you, use Wireless Speaker for Android. Mac and iPhone users can use Airfoil instead.
2. Stream Audio from TV to Phone
Want to listen to the audio from your TV on your Android phone? Well, whatever be the reason, one can use the Tunity app for iOS and Android to re-route the TV audio to their devices.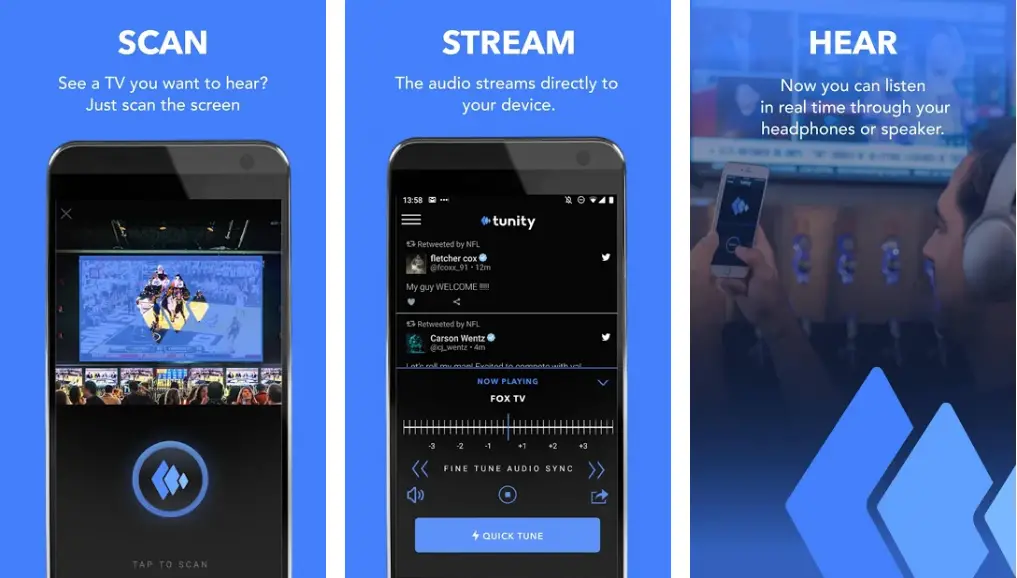 For starters, Tunity works similar to Shazam. Just install the app, point your phone's camera at the TV, and wait for it to start streaming the channel's audio. This way, you can enjoy the TV audio on your headphones without disturbing anyone around.
Alternatively, you can use LocalCast, which lets you cast media to Chromecast, Apple TV, or Smart TV while keeping audio on both the devices. So yeah, you can use your phone as a TV speaker whenever required.
Also, read- How to Cast Videos from Your Phone to TV
3. Stream Audio with Other Phones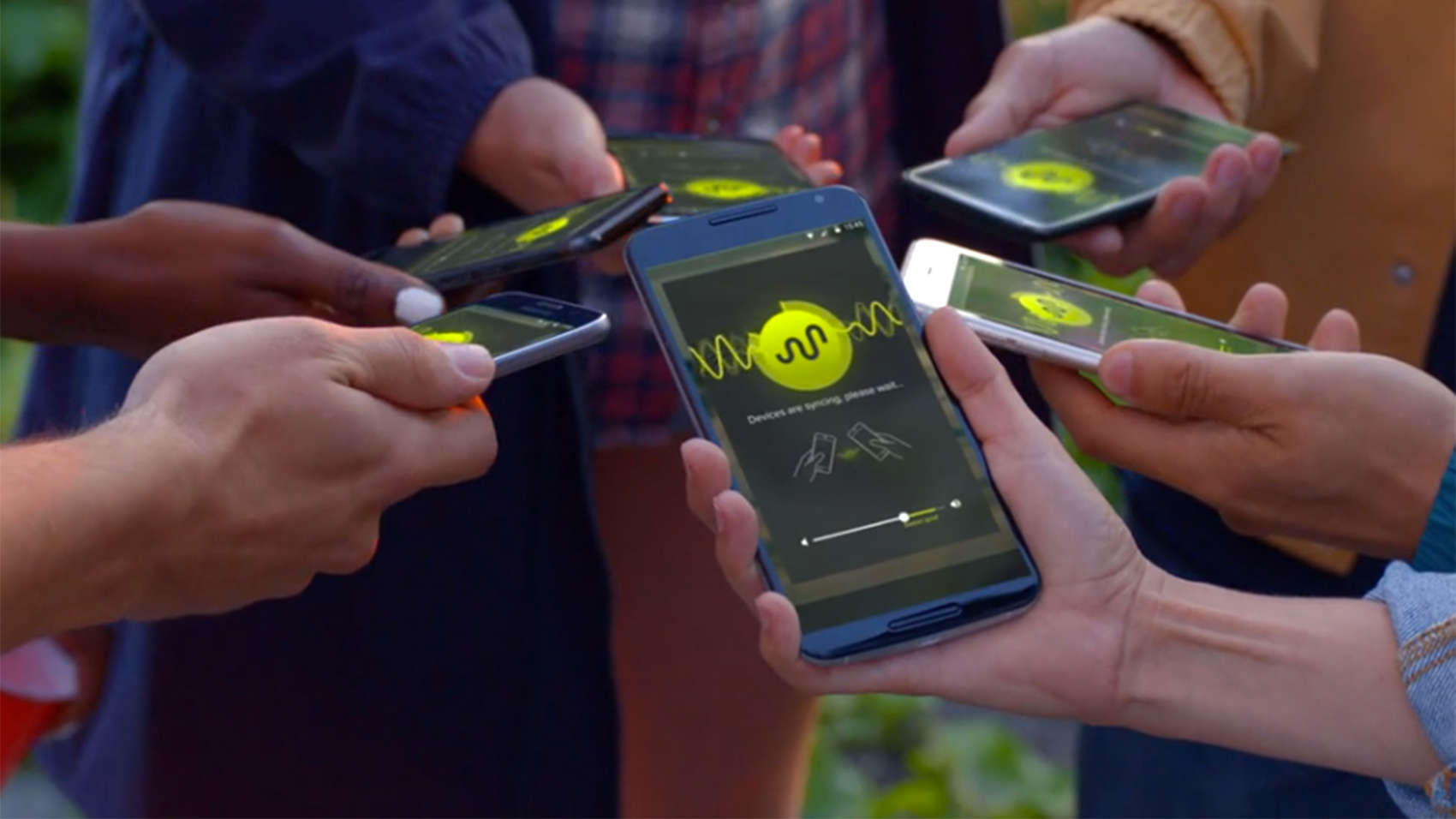 There are a lot of apps available in the market that let you share audio between two smartphones, meaning you can listen to the same sound on multiple devices. This gives you the perk of increased audio output besides the stereo experience.
One such app popular is AmpMe, which lets you play any song from your device storage, Spotify, YouTube, etc. in sync across other phones connected. You can also watch the same video at the same time, making up for a perfect watch party. One can primarily use it to enjoy the same music on two devices for increased volume,
Wrapping Up
So these were some of the ways to use your Android phone as a speaker. Anyway, what will you be using it for? Have any other ideas? Do let us know in the comments below. Feel free to reach out in case of any doubts or queries.
Also, read- How to Clean Water from your Phone's Speaker
The post 3 Ways To Use Your Android Phone As Speaker appeared first on Gadgets To Use.