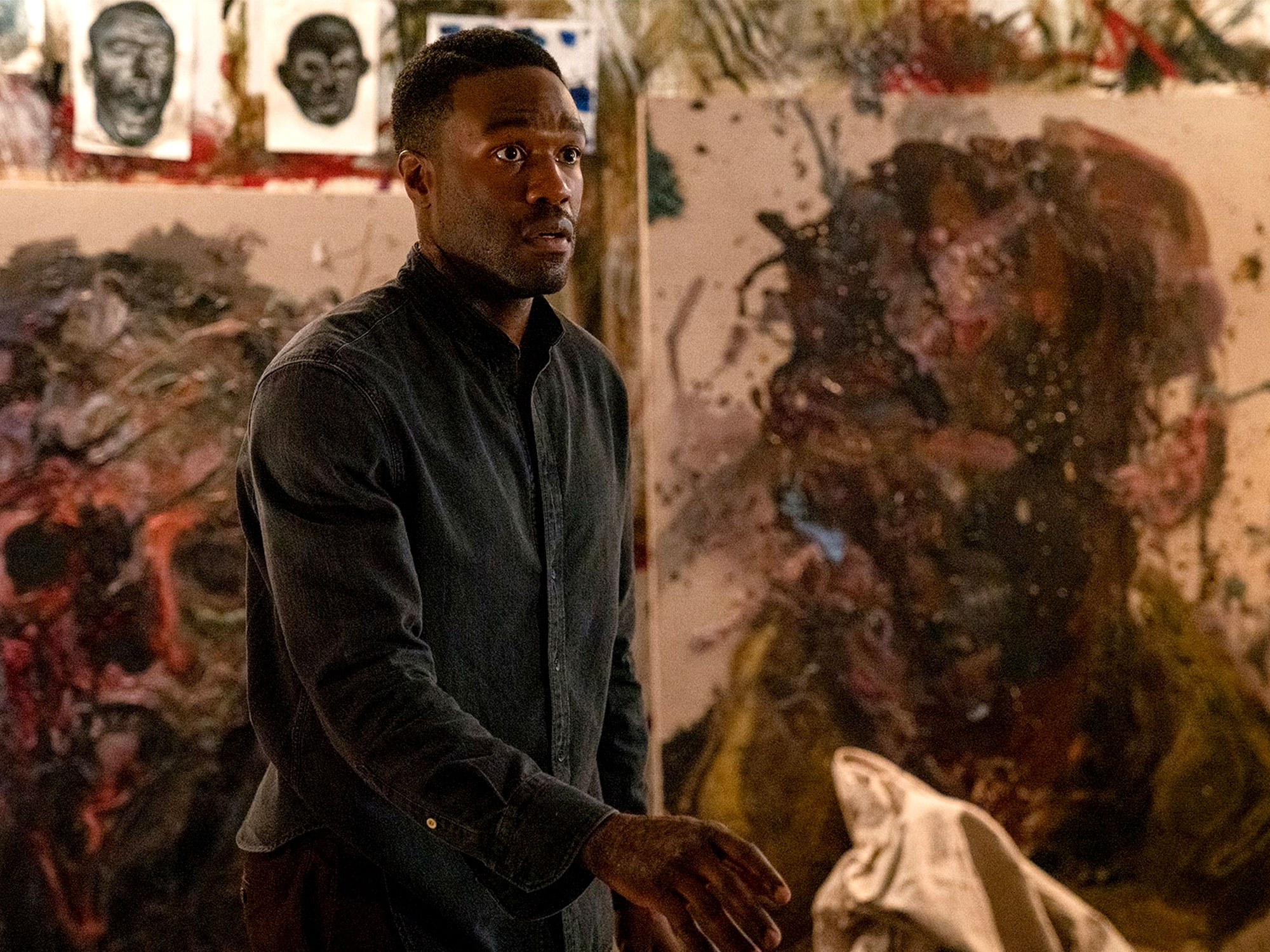 You've had the first 50 – so here are 50 more. These are the films we can't wait to inject directly into our eyeballs as soon as it's safe to go back in the metaphorical water. Have we missed something? Let us know @LWLies.
51. Candyman
When this writer was at junior school, the 1992 film version of Candyman was in cinemas, and many had to be sent home in floods of apoplectic tears if they were to hear the word "Candyman" spoken three times. Hopefully, this terrifying scare story will do the rounds of educational institutes once more as a new version of the film doomily swoops into cinemas with director Nia DaCosta at the helm and Jordan Peele on scriptwriting details. Though Peele is the big, banner name on this production, we're very excited to see what DaCosta does with this material, particularly on the back of her lauded 2018 debut, Little Woods. David Jenkins
ETA: 16 October, Universal
52. Siberia
The creative synthesis between expat director Abel Ferrara and his constant muse Willem Dafoe hits a new high in this free-form character study. Dafoe flees his former life by playing bartender at a dive joint in the deepest, frostiest reaches of Russia. But one night, after dog-sledding to a cave with a mystical yonic aura, he's reborn through his own past. A mental odyssey confronts him with memories of his father, brother, wife, and child as he attempts to make sense of his choices and possible future in between transportive visions. With Ferrara, we can safely bank on some soul-scraping introspection and profound self-loathing (not to mention extensive nudity from the esteemed Mr. Dafoe, confirmed at the Berlinale premiere earlier this year). Charles Bramesco
53. The Power of the Dog
Sir Ridley Scott has long been attached to a screen version of Don Winslow's 2005 crime novel The Power of the Dog, but this one from Jane Campion is actually an adaptation of a 1967 western psychodrama by Thomas Savage, starring Benedict Cumberbatch and Jesse Plemmons as brothers on a far-flung Montana ranch. Their strict rituals and brotherly nobility is upended and then some when one brother marries a local widow (Kristen Dunst) and brings her and her young son to the ranch. Production had begun on the film in New Zealand but was halted in April due to the pandemic, but resumed in the middle of June and will hopefully surface at the beginning of 2021. DJ
54. Days
Taiwanese slow-cinema pioneer Tsai Ming-liang continues to refine his legato, hyper-minimal style in a two-hander pairing his usual star Lee Kang-sheng with first-timer Laotian immigrant Anong Houngheuangsy. The film contrasts their disparate lives: the former lives in a spacious, palatial estate while the latter spends his days in a poorly furnished little apartment. But an unexpected intersection of their lives during a fateful massage has a profound effect on the men joined by this fleeting moment of shared humanity. Lyrical, poetic, meditative, it's another key plank in the lifelong work of a significant artist. CB
55. Annette
After years of delays, cast changes, speculation, and missing dogs, we know that Leos Carax's first film since 2012's Holy Motors is finished. According to Sparks' Ron Mael (who wrote the music alongside his brother/band mate Russell) the film was supposed to be at Cannes this year. Alas, COVID had other ideas, and it doesn't seem likely to pop up at Venice or Toronto given that both festivals have dramatically reduced their line-ups. We're hoping for a Cannes 2021 bow for this musical, starring Adam Driver as a stand-up comedian and Marion Cotillard as his opera singer wife, whose lives are upended when their daughter, Annette, is born with a unique gift. Hannah Woodhead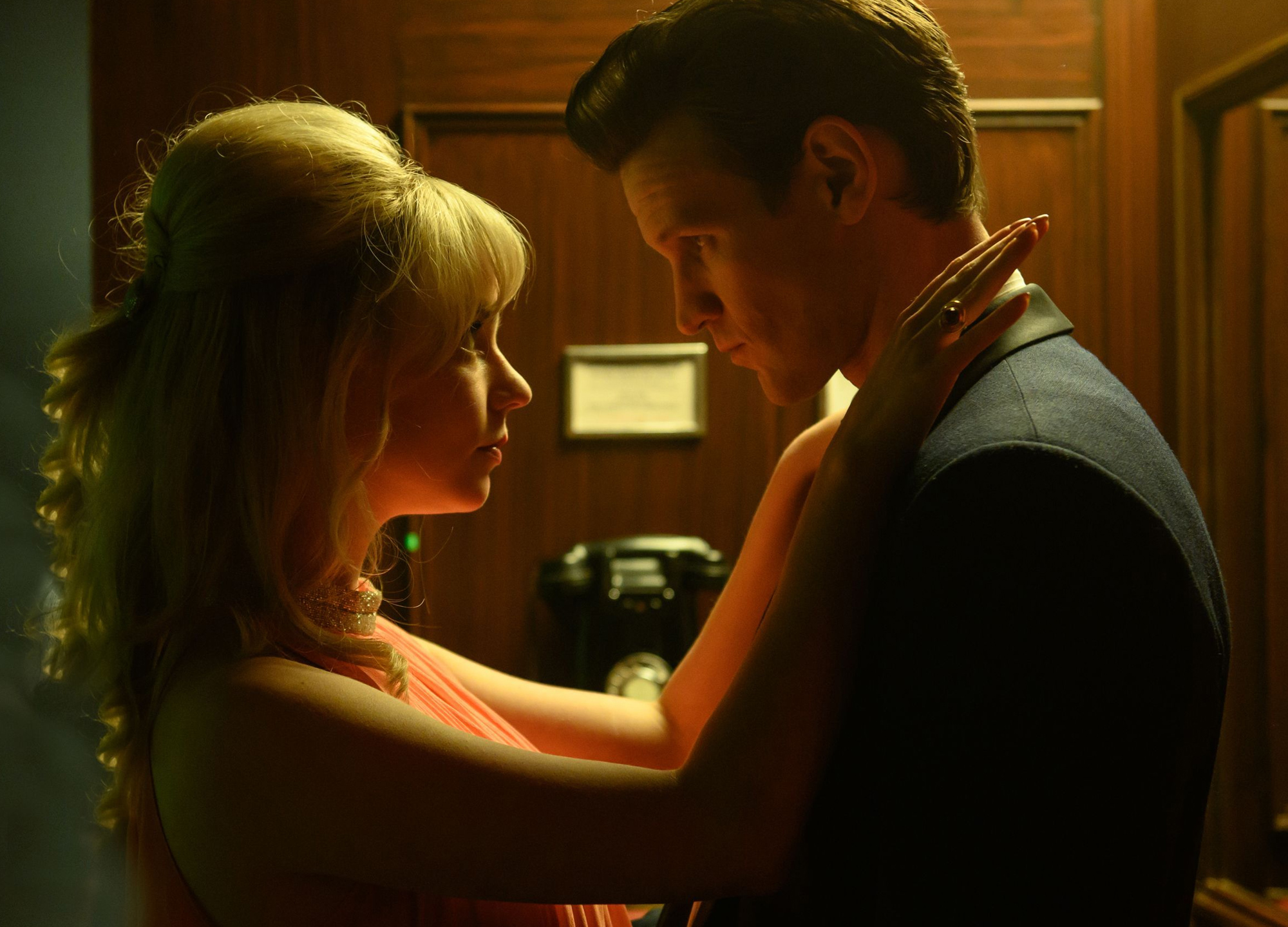 56. Last Night in Soho
Originally scheduled for a premiere at Cannes and a September release but now delayed to next spring, Edgar Wright's new film sees him hop back across the pond after the success of Baby Driver, and return to his horror roots. This time-travel thriller set in the heart of London stars Anja Taylor Joy and Thomasin Mackenzie and sees the latter transported back to the 1960s: a time period she's obsessed with. Matt Smith, Dianna Rigg and Terence Stamp co-star, and the whole thing is lensed by Chung Chung-hoon, best-known for his work with Park Chan-wook. HW
ETA: 23, April 2021, Universal
57. Bora Bora
UK audiences have yet to experience the full rutting astonishments of Spaniard Albert Serra's 18th-century dogging movie Liberté, and by the time they have done so (it is set for release later this year), Serra may have broken the back of its follow-up, Bora Bora. This one charts the love affair between a French diplomat and a Polynesian author on the famed Pacific sun spot and is said to be set against a backdrop of racial tension and political espionage. On paper it seems like Serra might be attempting to court a slightly broader audience than his experimental sex odyssey, but with him, you never really know. DJ
58. The Northman
Continuing carving out his niche as the creepy historical ghost story guy, Robert Eggers' next film is described as a viking revenge film. He's reteaming with The Lighthouse star Willem Dafoe and The Witch's Anya Taylor-Joy, but there's a whole lot of additional A-List talent: Nicole Kidman, Claes Bang, and Skarsgård brothers Alexander and Bill. Production was paused due to COVID, but as of July, they resumed shooting in Ireland. Could a Cannes 2021 competition slot be on the cards given The Lighthouse's massive success in Director's Fortnight last year? HW
59. Hypnotic
Alita: Battle Angel spawned a legion of dedicated fans and did pretty well at the box office, so all eyes will be on Robert Rodriguez's next project, which was supposed to begin filming in Los Angeles earlier this year. It's now set to film in Austin round about now. Ben Affleck stars as a detective involved in a missing persons case, simultaneously investigating a string of heists which should be impossible. Rodriguez himself has described the film as a "very modern Hitchcock-type movie", which is quite a claim. HW
60. Elvis
A biopic based on the life of Elvis Presley has been in the works for ages, and the titular role caused something of a scuffle among young Hollywood heartthrobs keen to play an Old Hollywood heartthrob. In the end, Austin Butler won the role, and he'll star alongside Tom Hanks, Maggie Gyllenhaal and Rufus Sewell in Baz Luhrmann's undoubtedly spectacular spectacular. Production was underway in Australia when COVID hit (notably, Hanks and his wife contracted the virus). Filming is expected to resume this autumn – is Butler gunning for the coveted Best Actor Impersonating A Beloved Musician Oscar? Only time will tell. HW
ETA: 5 November, 2021, Warner Brothers
61. After London
It was way back in 2016 that British artist filmmaker Ben Rivers would make his debut narrative feature with the assistance of the great Rook Films label, founded by Andy Starke and Ben Wheatley. Since then he has made the delightful Krabi 2562 in collaboration with Thai director Anocha Suwichakornpong, so After London may not quite technically count as a fiction debut. Beyond the title, very little is known of the project, but Rivers is someone who maintains a constant flow of productivity, and his unique, intuitive, lyrical personal style will make this one a must see whenever it finally surfaces. DJ
62. Uppercase Print
For his next trick, Romanian envelope-pusher Radu Jude will apply his signature blurring of archival excavation, theatrical recreation, documentary and narrative cinematic forms to one ghastly footnote from national history. From all angles, the film inspects an episode in Ceausescu's 1980s in which the secret police apprehended subversive graffiti artist Mugur Calinescu and nearly interrogated the life out of him. As a whole, this multivalent project forms an unconventional thesis on the dangers of state surveillance, the might of fascism, and the vital importance of individual rebellion. (Ioana Iacob, the mesmerising star of his last feature I Do Not Care If We Go Down In History As Barbarians, also returns.) CB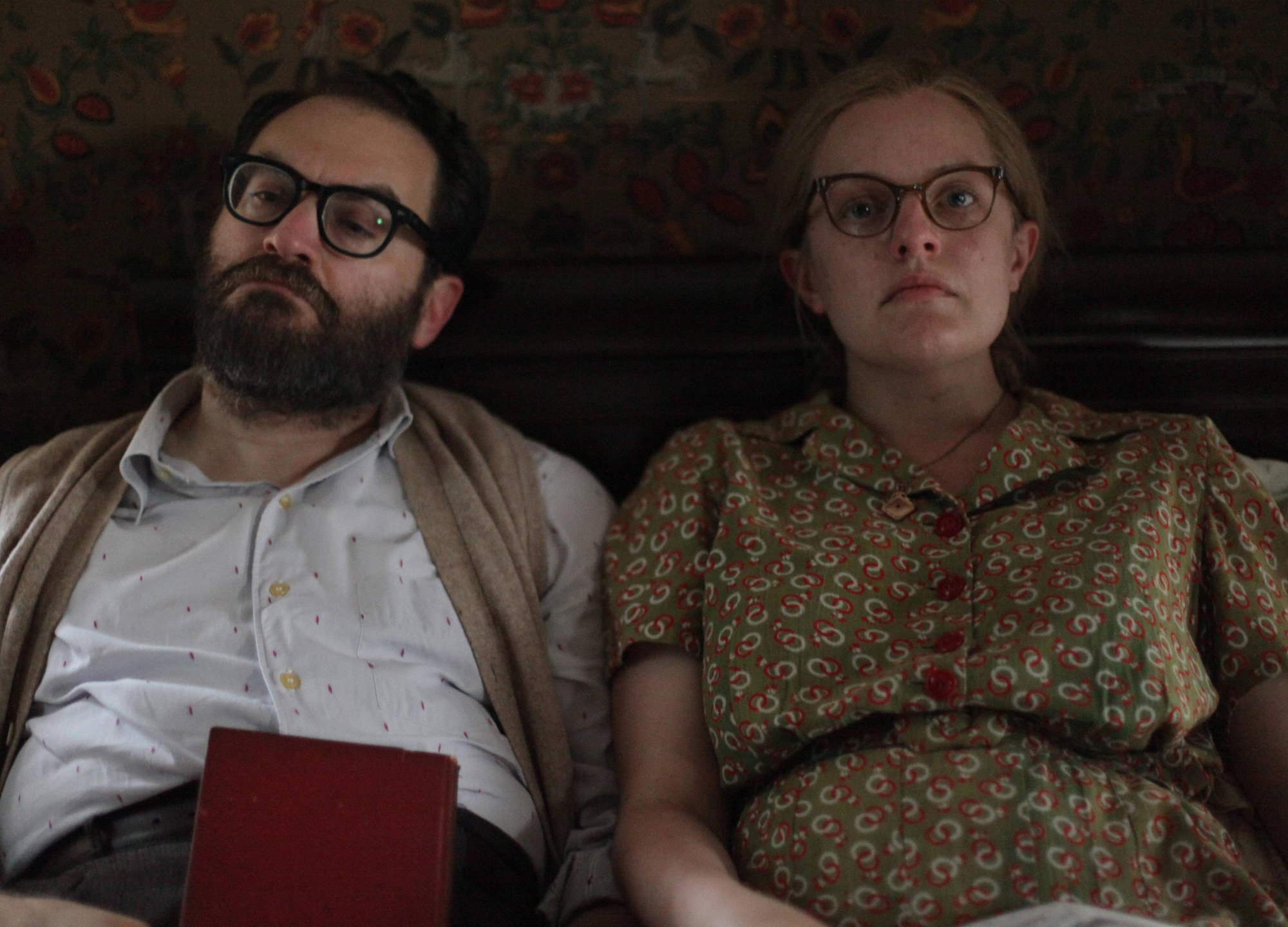 63. Shirley
We're big fans of Josephine Decker at Little White Lies, and can't wait for her sublime new film to get a release this autumn. Elisabeth Moss gives a blistering performance as Shirley Jackson, acclaimed American horror writer, while Michael Stuhlbarg plays her husband Stanley Hyman. The pair play host to a newlywed couple (Odessa Young and Logan Lerman) at their rural Vermont home, and things start to get strange, as Jackson finds literary inspiration in the disappearance of a local college student. Lush, sexy, and just a little wicked, we can't hype this one enough. HW 
64. Don't Look Up
Adam McKay will continue his Serious Satirical Commentary phase on Netflix, with an allegorical comedy in which a pair of clear-eyed analysts must warn the American people of impending disaster. But it's not the financial collapse, or the election of Donald Trump, or the outbreak of a worldwide pandemic – there's a gargantuan asteroid on track to obliterate Earth, and yet no one seems fazed by this news. Some reject the information as a hoax, some can't be bothered to care, others give up, but nobody's doing anything. Sound familiar? The two astronomers trying to shake the world into giving a damn will be played by Cate Blanchett and Jennifer Lawrence, who would ostensibly have little trouble getting people to pay attention to them, but that's movies for you. CB
65. Malignant
After the massive success of Aquaman, James Wan is going back to his horror roots. Based on a story written by Wan and his wife Ingrid Bisu, the plot is a closely-guarded secret, and although the film was originally due to be released this summer, it was pulled from Warner's slate at the start of the pandemic and hasn't been rescheduled yet. We do know the cast though: Annabelle Wallis, Jake Abel and McKenna Grace lead the way. HW
66. Rebecca
Something a little different from the Brit master of mayhem. Last seen in 2018 presenting the brilliant, small-scale ensemble comedy Happy New Year, Colin Burstead, and with numerous big ticket Hollywood productions always on the cusp of sign-off, Ben Wheatley has has taken a surprise shift to the lavish period literary adaptation by taking on the multifarious beast that is Daphne du Maurier's Rebecca. With Armie Hammer as dashing sadboi widower "Maxim" de Winter and Lilly James as his nameless, timid bride trying to live up to the immaculate standards of the late Mrs de Winter, Rebecca. Expect gorgeous gothic trappings and breathless melodrama, with a bit of the added Wheatley weirdness. DJ
67. Earwig
French director Lucile Hadzihalilovic doesn't make films very often, but when she does, it is our duty to embrace them fully. She followed up her creepy 2004 debut, Innocence, with the artfully-inclined body horror of Evolution in 2015 (both are must-see movies if you haven't partaken already), and she is currently tinkering away with an adaptation of Brian Catling's 2019 steampunk horror novella 'Earwig'. It involves a young girl with teeth made from ice and her nervy carer who once day receives a daunting call that he must travel with her from Liege to Paris for some unknown reason. Book us the entire front row now for this one. DJ
68. Titane
Julia Ducournau's Raw was one of the most exciting debuts of the last decade, so we can't wait to see what she does next. Her sophomore feature was scheduled to shoot this spring, but has probably been delayed. Still, there's hope it might be ready in time for Cannes 2021. The script – also written by Ducournau – sees an injured young man picked up at an airport, where it's revealed he's been missing for ten years. At the same time, a string of murders are taking place across the same region. What's the connection? We can't wait to find out. HW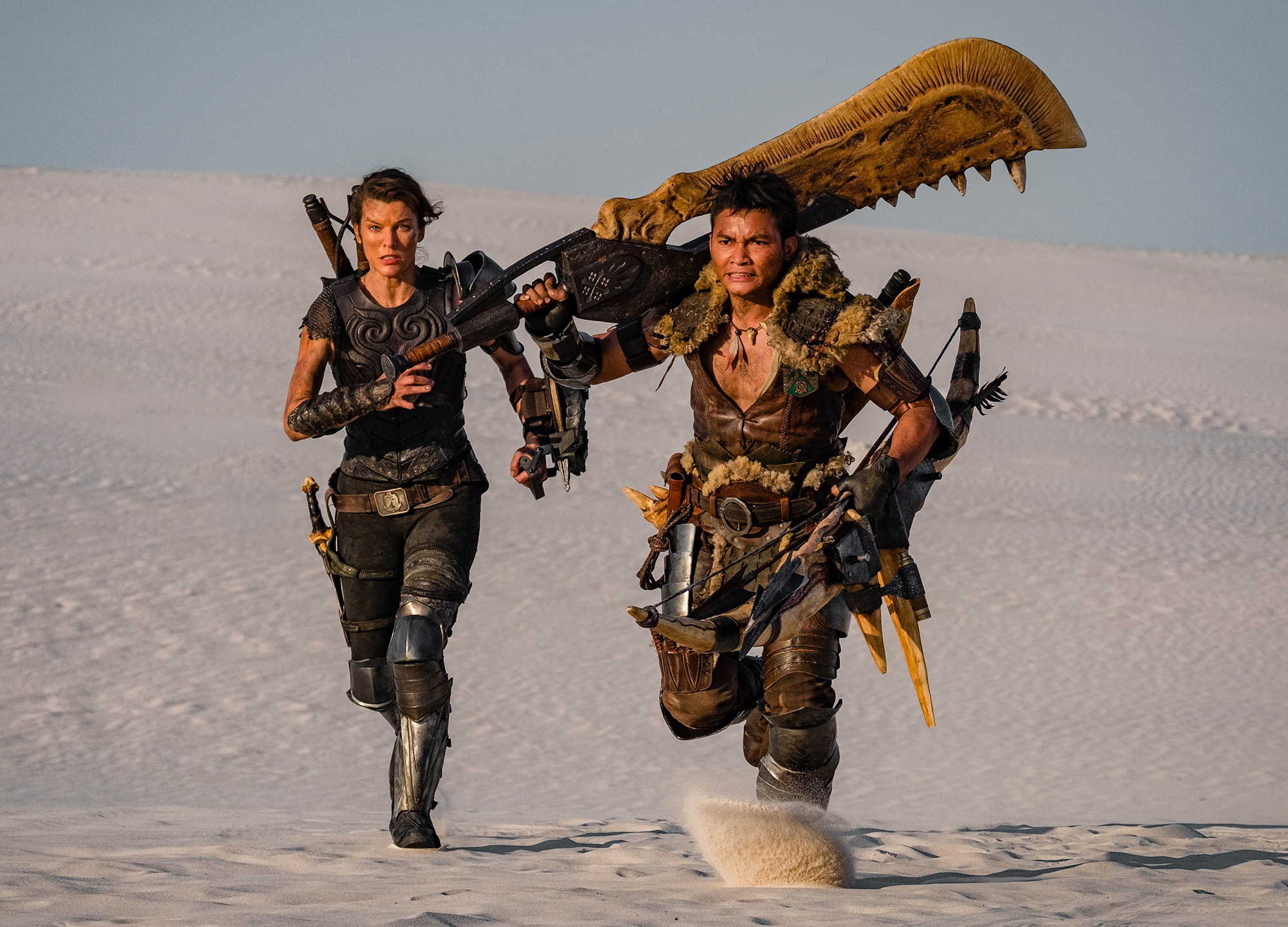 69. Monster Hunter
Paul W S Anderson is an old hand when it comes to adapting video games, being the force behind the Resident Evil franchise. He's teamed up with Milla Jovovich again for a new adventure based on the video game series of the same name; she plays one member of a United Nations military team who fall through a portal into a world where humans fight giant monsters. These beasties threaten to invade the earth, so they've got to be stopped. Ron Perlman, rapper TI and Tony Jaa co-star, and the film has been completed for a while, but COVID means its release is delayed until next year. HW
ETA: 23 April, 2021, Sony
70. C'Mon C'Mon
Mike Mills' last project was a collaboration with indie rock band The National, in which they produced an audio-visual album together. His new film sees him team up with post-Joker Joaquin Phoenix, who stars as an artist left to take care of his precocious young nephew during a cross-country road trip, while the boy's father struggles with bipolar disorder. The film wrapped production in February, so there's a chance we'll get to see it by the end of the year, or in early 2021. HW
71. Anne at 13,000 Feet
Breakout actress Deragh Campbell earned raves for her performance as a woman on the verge of an anxious breakdown in this outstanding Canadian export. Though her mother, friends, and hookups all seem visibly concerned about her, she revels in her own dysfunction, at times creating awkwardness for the sheer thrill of sowing discomfort. She seems only to be at peace when among the children she looks after in her work as a daycare manager, another piece of a complicated psychological puzzle laid out by director Kazik Radwanski. He makes a splashy arrival here, his claustrophobic close-up shots as visceral and affecting as anything you'd find in an action film. CB
72. Nocturne
He won the Venice Golden Lion in 2013 for his film Sacro GRA, then he won the Berlin Golden Bear in 2016 for his film Fire at Sea. Now Italian documentarian Gianfranco Rosi is taking his camera to various Middle Eastern border zones and embedding himself there for such time as to be able to elicit something a little closer to objective truth from his subjects. Rosi's previous films have demonstrated his knack for discovering charismatic characters who are free from the scruples of self-consciousness, and they are also examples of political films that are entirely free of didacticism and point-scoring. He tries to give a voice to underrepresented people, and the only question that remains is, will Nocturne win the Palme d'Or? DJ
73. The Nest
Jude Law delivers a tour de force of sleek contemptibility as a father methodically destroying his own family in Sean Durkin's long-awaited follow-up to Martha Marcy May Marlene. He uproots his wife (Carrie Coon) and children from their American home to an English mansion they can't afford, all so he can project the appearance of wealth long enough to advance at his job. The breakdown of this harebrained plan drives a wedge in their marriage, an emotional decay that Durkin represents with a chilling, borderline horror-movie atmosphere pervading the house that soon comes to feel like their tomb. Those taken in by the exquisite class frictions of The Souvenir would do well to mark this one on their calendars. CB
ETA: 18 September (US), IFC Films
74. Hubie Halloween
How do you follow up a performance like the one Adam Sandler gave in Uncut Gems? With a slapstick Halloween-themed Netflix comedy of course! Following on from the actually-pretty-good Murder Mystery, Sandler plays community volunteer and local source of mockery Hubie DuBois, who finds himself the centre of a murder case on Halloween in the iconic town of Salem, Massachusetts. Kevin James, Steve Buscemi, Rob Schneider and David Spade co-star, to the surprise of absolutely no one. HW
75. When the Waves Are Gone
The question with the Filipono auteur Lav Diaz is, will his next film be a short one (four hours), a medium one (eight hours) or a long one (12 hours). We'll have to wait and see with When the Waves Are Gone, his intriguing latest and follow-up to 2019's speculative sci-fi effort, The Halt. The plot looks amazing: 30 years ago, two best friends rob a bank. One goes to prison, the other returns to their home island with the money and becomes its tyrant ruler. For over 30 years, he keeps his friend locked up in prison with his influence. One day, during the monsoon storm season, the prisoner is set free after fulfilling his duties as a prison hit man. It sounds like Diaz's version of The Count of Monte Cristo, and we're here for it, however long it ends up being. DJ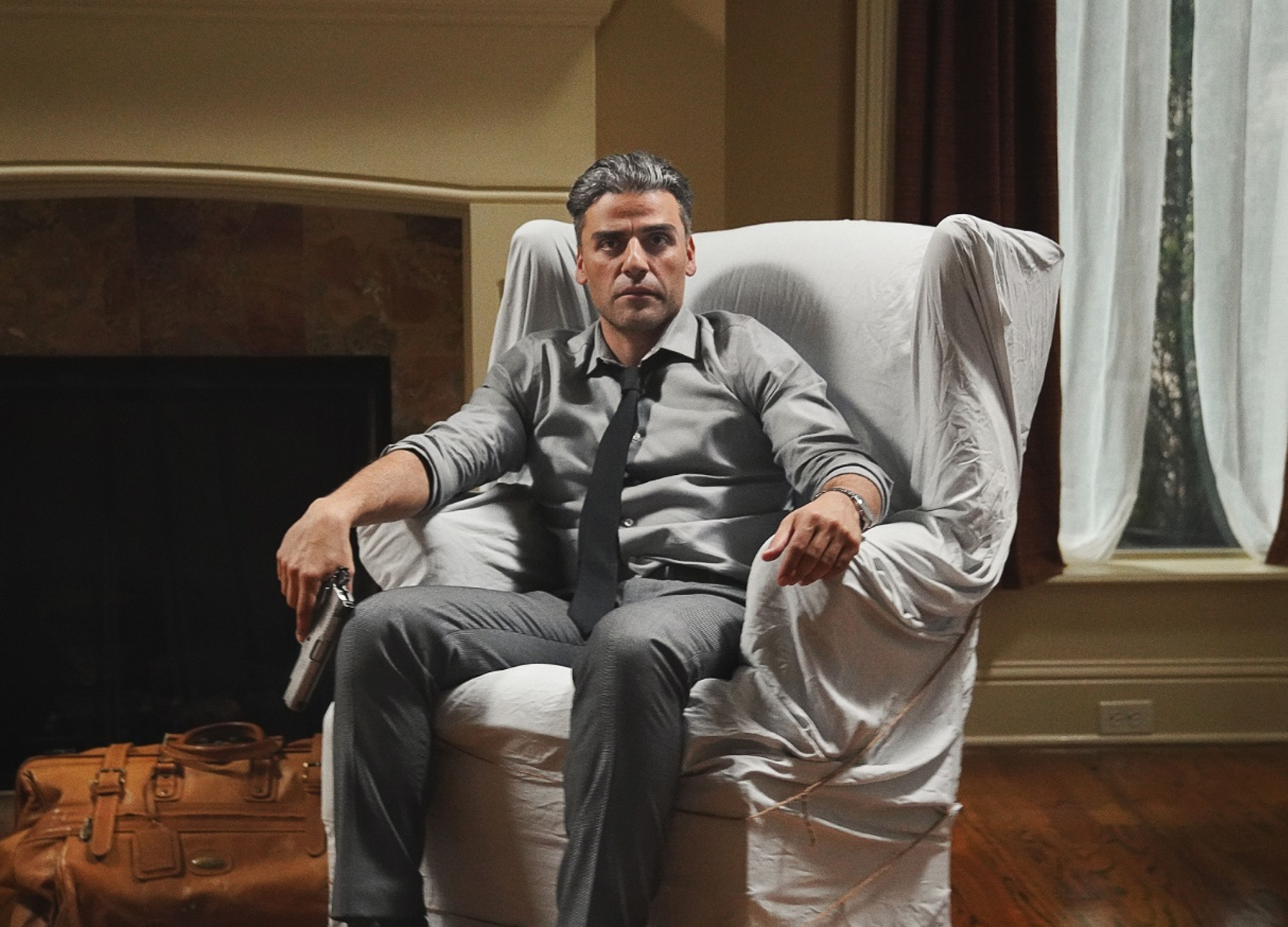 76. The Card Counter
Paul Schrader's latest was forced to suspend production after one of the crew members tested positive for COVID-19 in March, but Schrader – renowned for his impressive productivity – was back on set as soon as possible, and the film wrapped at the beginning of July in Mississippi. Oscar Isaac stars as the appropriately-named Tell, a serviceman turned wandering gambler, who's approached by a young upstart (Tye Sheridan) with a plan to take down a mutual enemy (William Dafoe). We're particularly keen to see Tiffany Haddish's role in all this – and might not have to wait long. Distribution rights were snapped up quickly by Focus, and given how fast Schrader works, it's feasible we might get to see this one sooner rather than later. HW
77. Samaritan
Audiences devoured Avery's gore-tastic zombie World War Two film Overlord, and he's promised his next feature will be just as dark. A young boy discovers a superhero, missing presumed dead for 20 years since he disappeared during a famous battle, is actually alive. Sylvester Stallone is cast as the errant avenger, while newcomer (and boxing prodigy) Javon 'Wanna' Walton plays the kid trying to track him down. Martin Starr and Dascha Polanco round out the eclectic cast. HW
ETA: 4 June, 2021, Universal
78. Promising Young Woman
Another victim of shifting release dates due to the pandemic, it's our duty to remind you all that Emerald Fennell's blistering black comedy Promising Young Woman is still yet to come. Starring Carey Mulligan as a woman who takes revenge following an incident involving her best friend, it's a confronting, accomplished debut. We loved it so much we made a whole magazine about it, and hopefully it will get a release some time in the near future. HW
79. Chaos
Nadav Lapid received heaps of praise for his debut The Kindergarten Teacher and follow-up Synonyms, so all eyes are on him to make it a hat trick. Originally entitled Le Genou A'hed, the film centres on an Israeli filmmaker shooting in the desert, fighting against oppressive forces in his home country while also dealing with the death of his mother. HW
80. Stillwater
Tom McCarthy has one of the strangest filmographies in Hollywood. After three small but well-received indie movies he made the widely-derided magic shoe Adam Sandler vehicle The Cobbler, then went on to win two Oscars for his journalism drama Spotlight. Earlier this year his children's movie Timmy Failure premiered at Sundance, but his next project seems a lot more serious: it's about a father (Matt Damon) working to exonerate his estranged daughter (Abigail Breslin) for a murder she didn't commit. Shine on McCarthy, you crazy diamond. HW
ETA: November 2020, Universal
81. Naked Singularity
The directorial debut from Chase Palmer (who co-wrote It with Cary Fukunaga) stars John Boyega as a successful young public defender who loses his first case, and watches his life begin to unravel. It's based on the book of the same name by Sergio De La Pava, and Boyega is joined by Bill Skarsgård, Ed Skrein, Olivia Cooke and Tim Blake Nelson in the cast. We're intrigued to see what Boyega does after serving time in the Disney machine with Star Wars, and this looks like a solid first step. HW
82. The Eyes of Tammy Faye
An odd bird, this Tammy Faye: she rose to prominence as the wife and cohost to televangelist Jim Bakker, made waves in the Christian community by standing with the LGBT community and AIDS patients in direst times, and divorced Bakker after he was imprisoned for fraud and conspiracy. A documentary covering her wild life story gets a dramatisation from The Big Sick director Michael Showalter, with Jessica Chastain playing against type as glammed-up Tammy Faye and Andrew Garfield pushing snake oil as Jim Bakker. The lion's share of Showalter's career has been in comedy, making him an ideal fit for a bizarre true story with black humour built right in. CB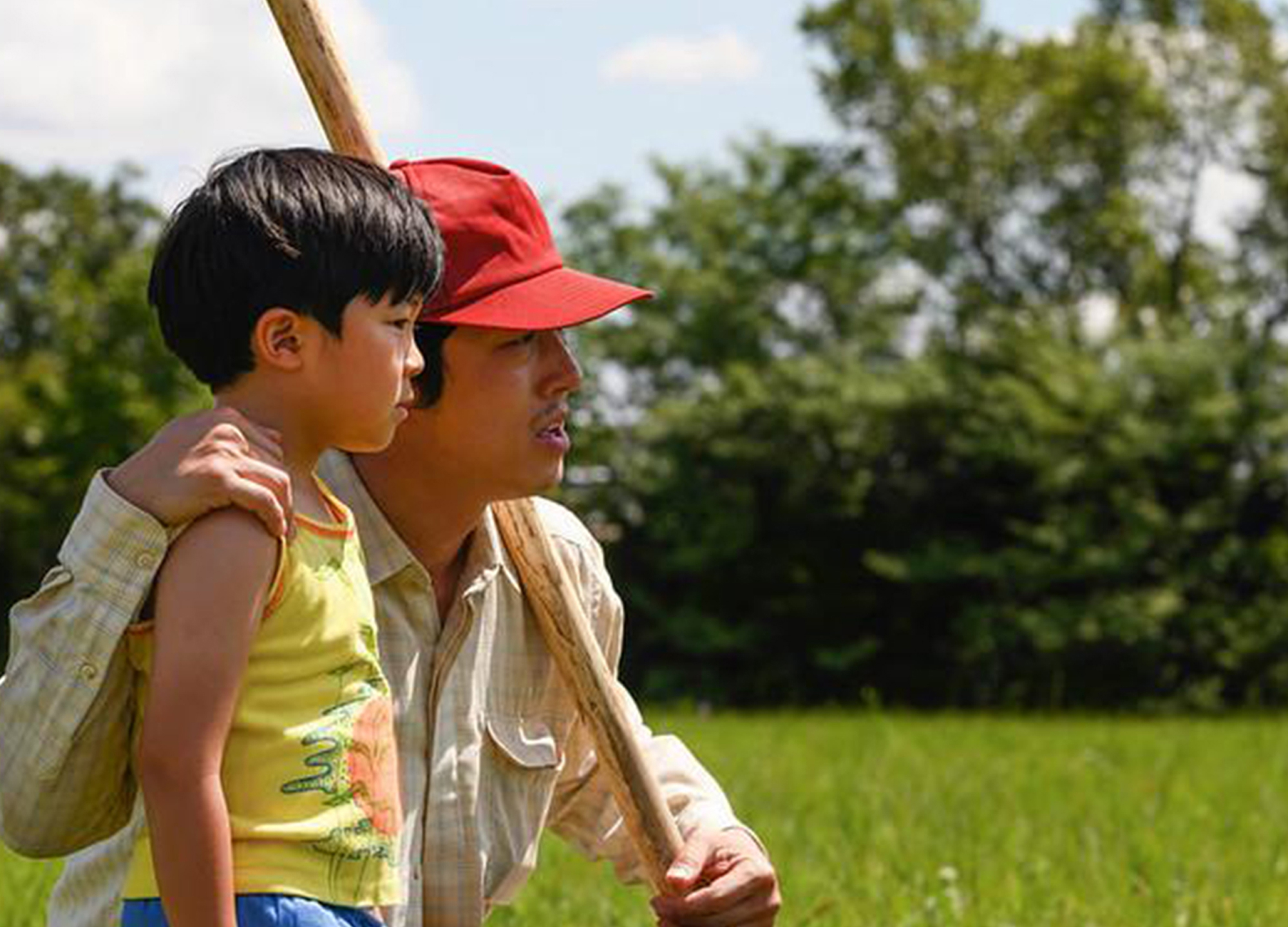 83. Minari
When I saw Minari at Sundance earlier this year, I cried so much I had to hide my head in my hands when Lee Isaac Chung and the cast took the floor after the film for a Q&A. Based on Chung's own childhood growing up on a farm in rural Arkansas, it's a tender portrait of familial tensions, starring Steven Yeun as a would-be farmer chasing the American dream and outstanding (super cute!) newcomer Alan Kim as his son David. You'll be rushing to call your own grandma after watching Youn Yuh-Jung's performance as the elderly Soon-ja, who comes to stay with her daughter-in-law's family and attempts to bond with her sceptical young grandson. HW
84. The Batman
Sunrise, sunset – another Batman franchise. Robert Pattinson dons the cowl for the umpteenth time around with the dark knight, recharging the ol' movie star batteries in earnest for the first time since the Twilight days. The stuffed cast corrals Paul Dano, Zoe Kravitz, Jeffrey Wright, John Turturro, Peter Sarsgaard, Andy Serkis, and Colin Farrell for a full reboot, introducing a new Bruce Wayne hopefully reinvented in some meaningful way by director Matt Reeves. He says he wants to look at a younger Batman than the Affleck and Bale films, framing him more as a detective than a superhero, but who knows what to believe when it comes to these kookoo capes-and-tights movies. CB
ETA: 1 October, 2021, Warner Brothers
85. Music
The directorial debut of Australian musician Sia is – you guessed it – a musical. She previously The film was announced back in 2015 as a collaboration between Sia and her regular music video star Maddie Ziegler, and is apparently finished, though it was pushed back from an October 2019 release. It stars Kate Hudson as Zu, a recently-sober woman who has to care for her half-sister Music (Ziegler), who is on the autistic spectrum. Leslie Odom Jr and Hector Elizondo co-star. HW
86. Triangle of Sadness
Production was paused on Ruben Östlund's follow-up to The Square, but it's now back underway in his native Sweden. Woody Harrelson plays the captain of a luxury yacht, while Harris Dickinson and Charlbi Dean play a supermodel couple who are his passengers. Now, it's difficult to know what exactly the film is about, as conflicting reports suggest a class war due to food poisoning, or a shipwreck which pits the yacht's rich and poor passengers against each other. Either way, all aboard! HW
87. Mank
In the same way that David Fincher has made something of a rep for himself about being judicious and exacting behind the camera, he also carries over those qualities when it comes to the film gigs he signs up for. After nearly a decade of whispers, almosts and thanks-but-no-thankses, he's finally settled down at Netflix (home of his ace Mindhunter serial killer series) to make Mank, from a script penned by his own father, about the mystery of who really wrote Citizen Kane, Orson Welles or Joseph Mankiewicz? DJ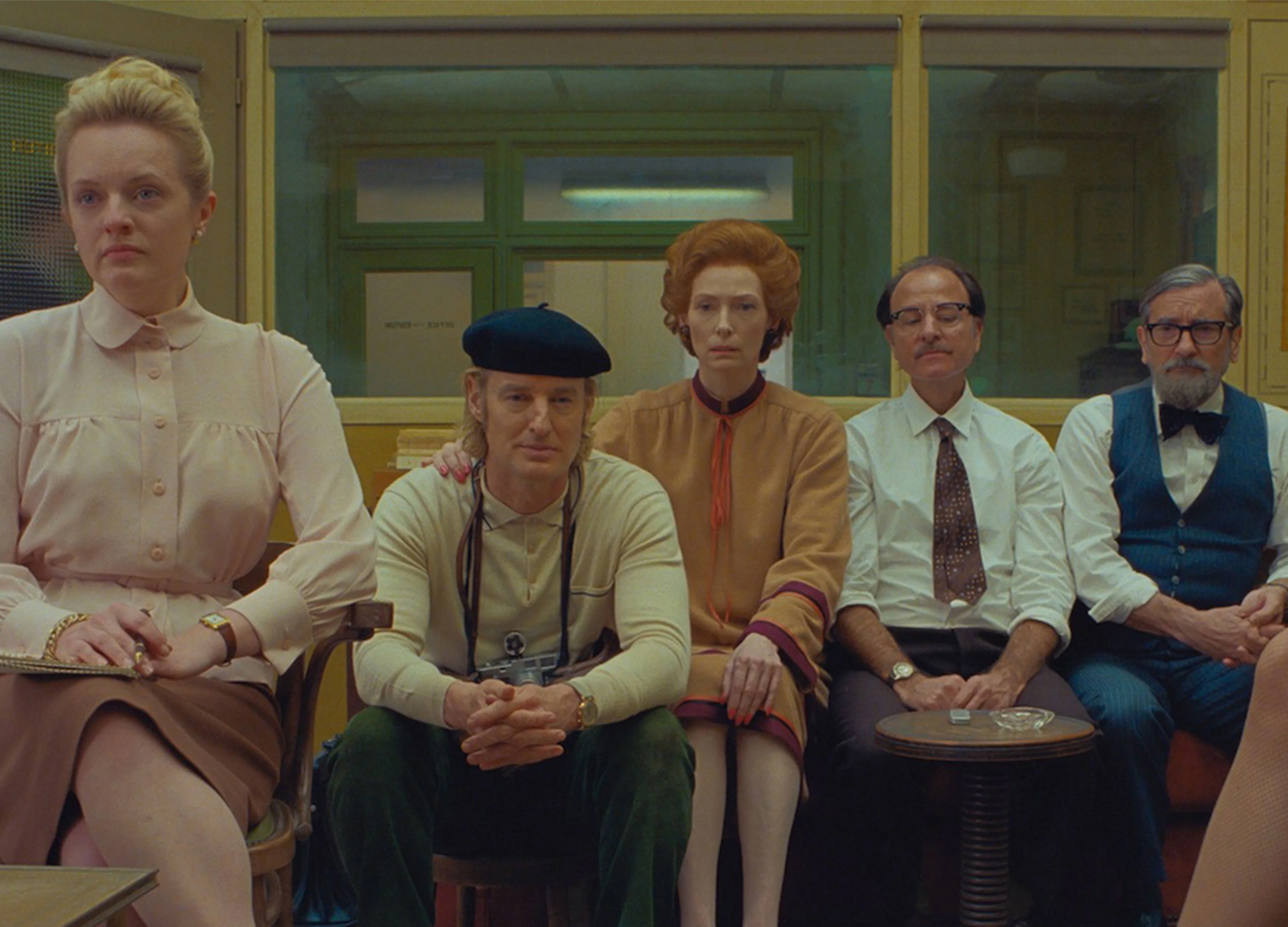 88. The French Dispatch
It's no secret we're big fans of Wes here at LWLies, and we look forward to anything he does. But a Wes Anderson film about print journalism? It's got our name written all over it. With a classic ensemble cast comprised of Anderson regulars Bill Murray, Owen Wilson, Benicio del Toro, Adrien Brody, Tilda Swinton and Jason Schwartzman, plus newcomers Timothée Chalamet, Elisabeth Moss and Christoph Waltz (just a fraction of the huge, star-studded cast) The French Dispatch focuses on an outpost of an American newspaper in a fictional French city. The journalists and subjects of their stories will both be explored, as Anderson pays homage to the New Yorker. HW
89. The Green Knight
David Lowery's new film starring Dev Patel as Sir Gawain, Knight of the Round Table, was supposed to have a glitzy premiere at South By Southwest in March, but the festival was called off in light of COVID, and A24 have been keeping quiet on when we might get to see it. No need to despair though – they're selling a tabletop roleplaying game based on the film to keep fans busy, and you can always watch the trailer again to get your fix of Arthurian intrigue. HW
90. Spiral
One of the best plot twists of 2019 was that Chris Rock had been working on a new addition to the Saw franchise. Apparently a long-time fan keen to push his career in a new direction, he took his ideas to Lionsgate and the original franchise creators (James Wan and Leigh Whannell), and they liked what they saw (sorry). Spiral takes place in the Saw universe, but it's neither a prequel or sequel. A teaser trailer introduced us to the cast (Chris Rock, Samuel L Jackson and Max Minghella are headlining) but with a release delayed until next spring, we'll have to wait a little while longer for the return of Jigsaw. HW
ETA: 21 May, 2021, Lionsgate
91. Zola
From the most captivating Twitter thread in the platform's history and director Janicza Bravo comes a vivid, sordid tale of "how me and this bitch here fell out". "Me" being Zola herself (Taylour Paige), a waitress/stripper who makes the acquaintance of "this bitch here," fellow dancer and trickster-demon wild card Stefani (Riley Keough, at her Riliest). Their road trip from Detroit to Tampa turns into a mordantly funny spiral of blunts, guns, and pimps as the girls bond over the shared spiritual discipline they term 'hoeism,' just one expression of the inimitable authorial voice setting this apart from most high-profile literary adaptations. Keep an eye out for a supporting turn from Succession's Nicholas "Cousin Greg" Braun. CB
92. Summer of '85
The marquee premiere from this year's all-virtual Cannes returns to the time-honoured narrative tradition of 'the summer everything changed,' with all the teenage hormones and furtive humid-night hookups implied therein. The age differential from Call Me by Your Name shrinks for 16-year-old Alex (Felix Lefebvre) and 18-year-old David (Benjamin Voisin), telegenic boys seized by desire while on holiday in the Normandy seaside hamlet of Treport. They embark upon an ill-fated affair de coeur that director François Ozon relates in parallel timelines aping the source novel's unorthodox structure; Alex also provides narration from the future, testifying about that first taste of love in a courtroom trying him for a to-be-revealed crime. CB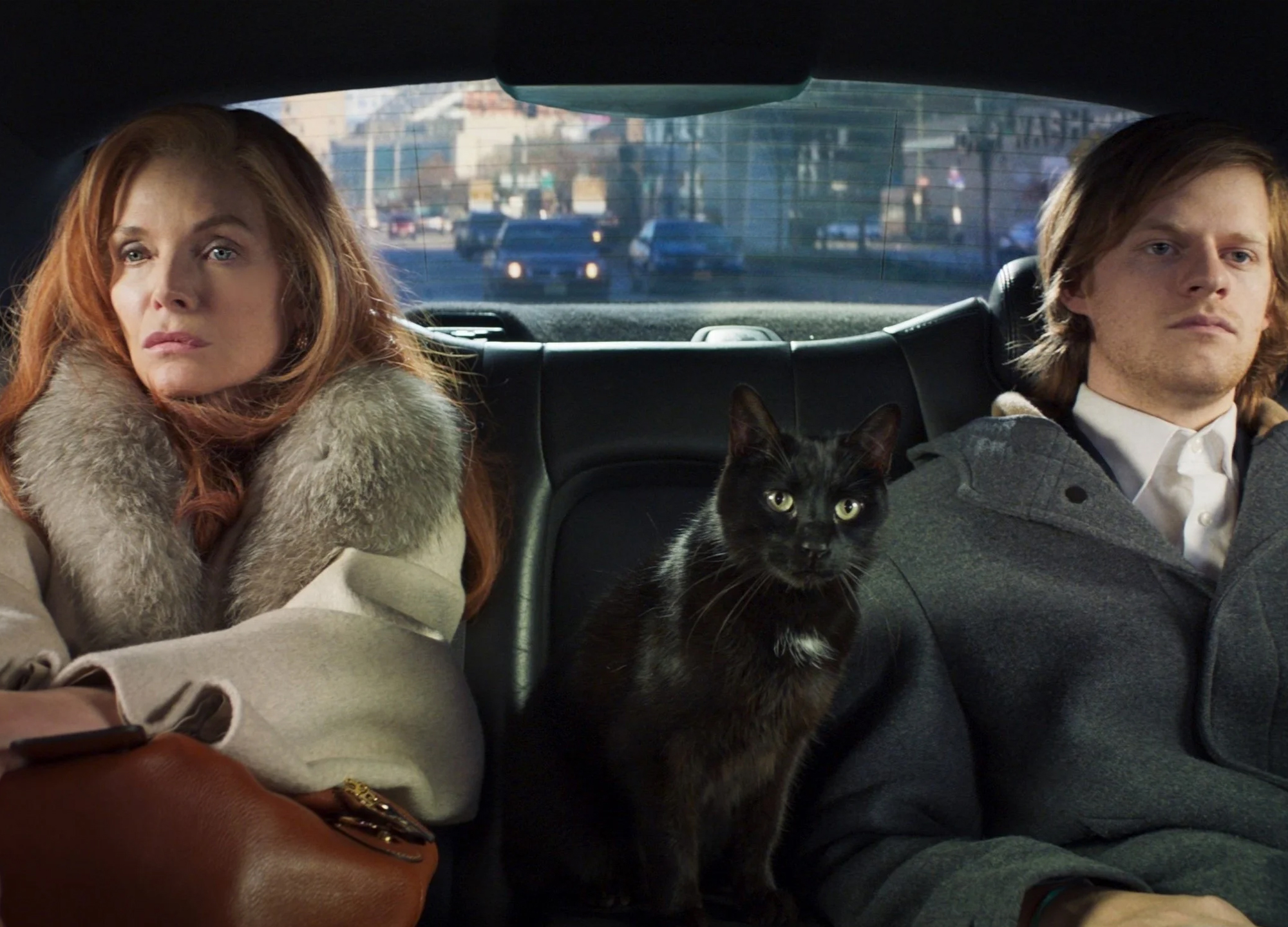 93. French Exit
In 2018 American author Patrick DeWitt's 'The Sisters Brothers' was turned into a wonderful western by Jacques Audiard and now his acclaimed 2018 novel about Frances Price and her adult son Malcolm, who move from New York City to Paris with their cat, is next up on the big screen care of Azazel Jacobs. Michelle Pffeifer and Lucas Hedges star as the duo, while Tracy Letts provides the voice of Small Frank, their feline companion, who just so happens to be the reincarnation of Frances' dead husband. HW
94. Soul
Another title that was meant to be at Cannes 2020 (RIP) is this latest Pixar film. It's also the first of their films to feature a black lead in the form of Jamie Foxx's Joe Gardner. A middle school music teacher with aspirations of becoming a jazz musician, his soul is accidentally separated from his body and he must go on a journey through the afterlife to prevent his untimely death. Tina Fey, Daveed Diggs, Angela Bassett, Richard Ayoade and Questlove co-star, and the score is provided by those hepcats Trent Reznor and Atticus Ross. HW
ETA: 27 November, Disney Pixar
95. Cosmogony
Vincent Paronnaud is best known for the two features he made with Marjane Satrapi, Persepolis and Chicken with Plums. He's directed a few shorts and another feature under a pseudonym, but horror-thriller Cosmogony is his first "official" solo effort. It follows a woman who meets a seemingly charming man in a bar, only to realise he's a psychopath with an equally twisted accomplice. She flees into the woods, which are her only hope to evade her would-be killers. HW
96. Dune
For a long time it looked like we were never going to see another film version of Dune, after the rights were purchased in 2008 and the project never materialised. Denis Villeneuve entered talks back in 2016, and some time later, his two-part epic is finally on the horizon. Timothée Chalamet plays young Paul Atreides, while Oscar Isaac and Rebecca Ferguson are his parents, Duke Leto Atreides and Lady Jessica Atreides, and Zendaya, Jason Momoa and Charlotte Rampling co-star. Taking on Frank Herbert's behemoth sci-fi novel is no easy task, how will Villenueve stack up to David Lynch's 1984 film and Alejandro Jodorowsky's unrealised vision? HW
ETA: 18 December, Warner Brothers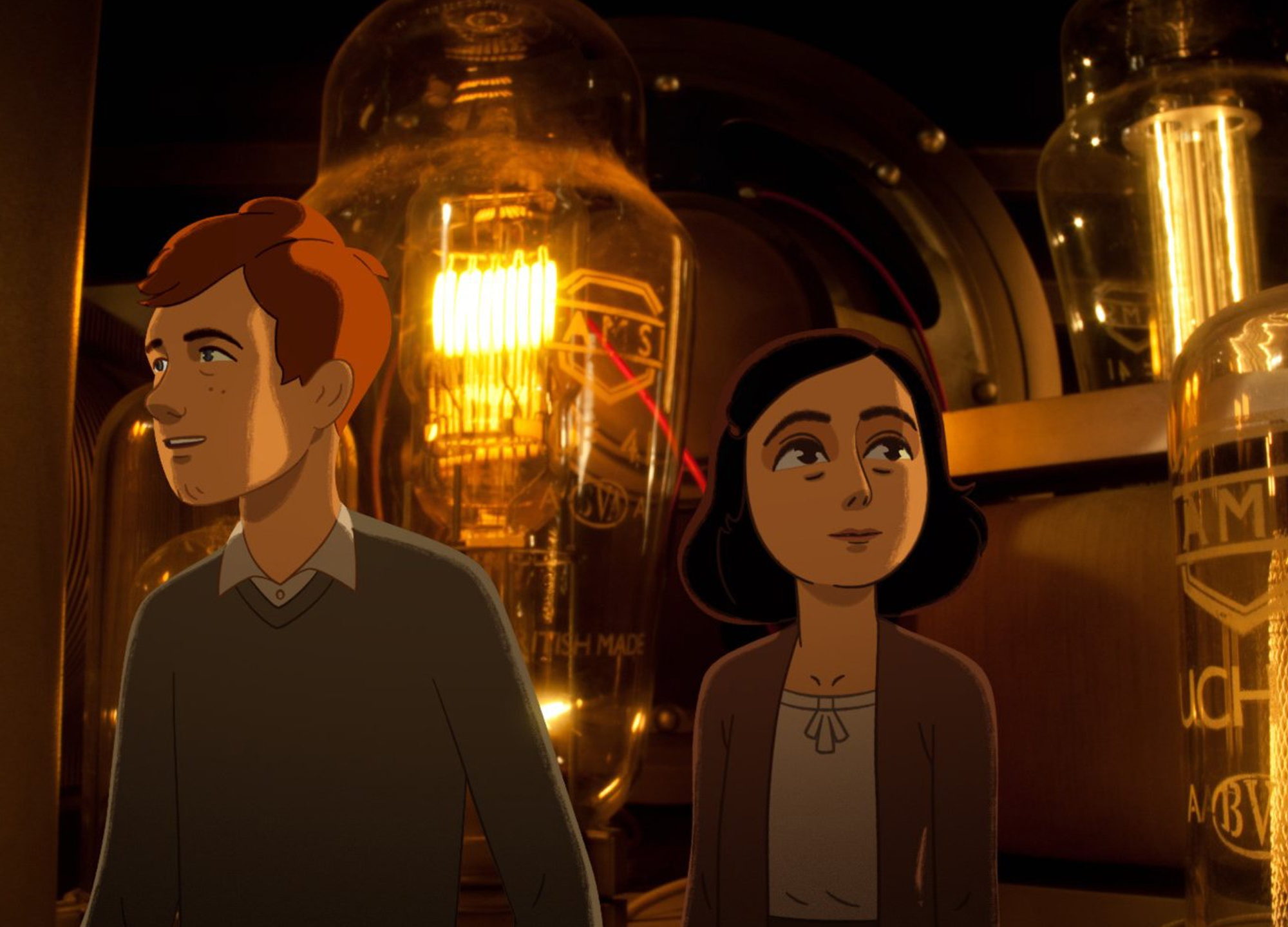 97. Where is Anne Frank?
When Ari Folman was approached by the estate of Anne Frank about the prospect of adapting her diary into an animated film, he was initially unsure. But after speaking to his mother, and learning his parents arrived at Auschwitz on the same day as the Frank family, he felt inspired to take the project on. This film, aimed at a younger audience than Folman's past work, will tell the story of Anne from the perspective of her imaginary friend Kitty, to whom her diary was addressed. The 2D characters are paired with stop-motion backdrops created by master puppeteer Andy Gent (best known for his work with Wes Anderson). It sounds brilliant – but be sure to take your tissues. HW
98. The Woman in the Window
If any upcoming film merits the Stefon-voiced 'this movie has everything' treatment, it must surely be this one. Amy Adams as an agoraphobic psychologist! A sapphic one-night stand with her Park Slope neighbour, Julianne Moore! A murder across the street, witnessed Rear Window-style! A possible gaslighting, as Jennifer Jason Leigh shows up introducing herself as Moore's thought-dead character! And is that a highbrow cinematic pedigree? No, it's just a group of talented A-list actors pooling their skills to bring delectably pulpy life to a shameless, twisty airport potboiler! New York's hottest club is "Tracy Letts as the sinister therapist with possible ulterior motives." CB
99. Benedetta
It has been a long old wait for Paul Verhoeven's forthcoming nunsploitation epic Benedetta, but if producer Saïd Ben Saïd is to be believed, it's too good to not enjoy a proper run in cinemas and a glitzy festival premiere. The film stars Virginie Efira, so memorable in her supporting role in Verhoeven's previous, Elle, as a novice nun in a 17th century Italian convent who instigates a relationship with another woman. DJ
100. Ammonite
Francis Lee (correctly) became the darling of British cinema following the sleeper success of his debut feature, God's Own Country, a film love story about transcending class and racial borders that just happened to focus on two men. His follow-up takes him to Jurassic Coast of Lyme Regis in the 1840s and a self-starting palaeontologist (Kate Winslet) who develops a relationship with the young wife (Saoirse Ronan) of a tourist passing through town. If it's anything like Lee's debut, expect coiled emotions and rich subtexts. DJ
Have we missed something? Let us know @LWLies.
The post 100 upcoming films we can't wait to see – part 2 appeared first on Little White Lies.