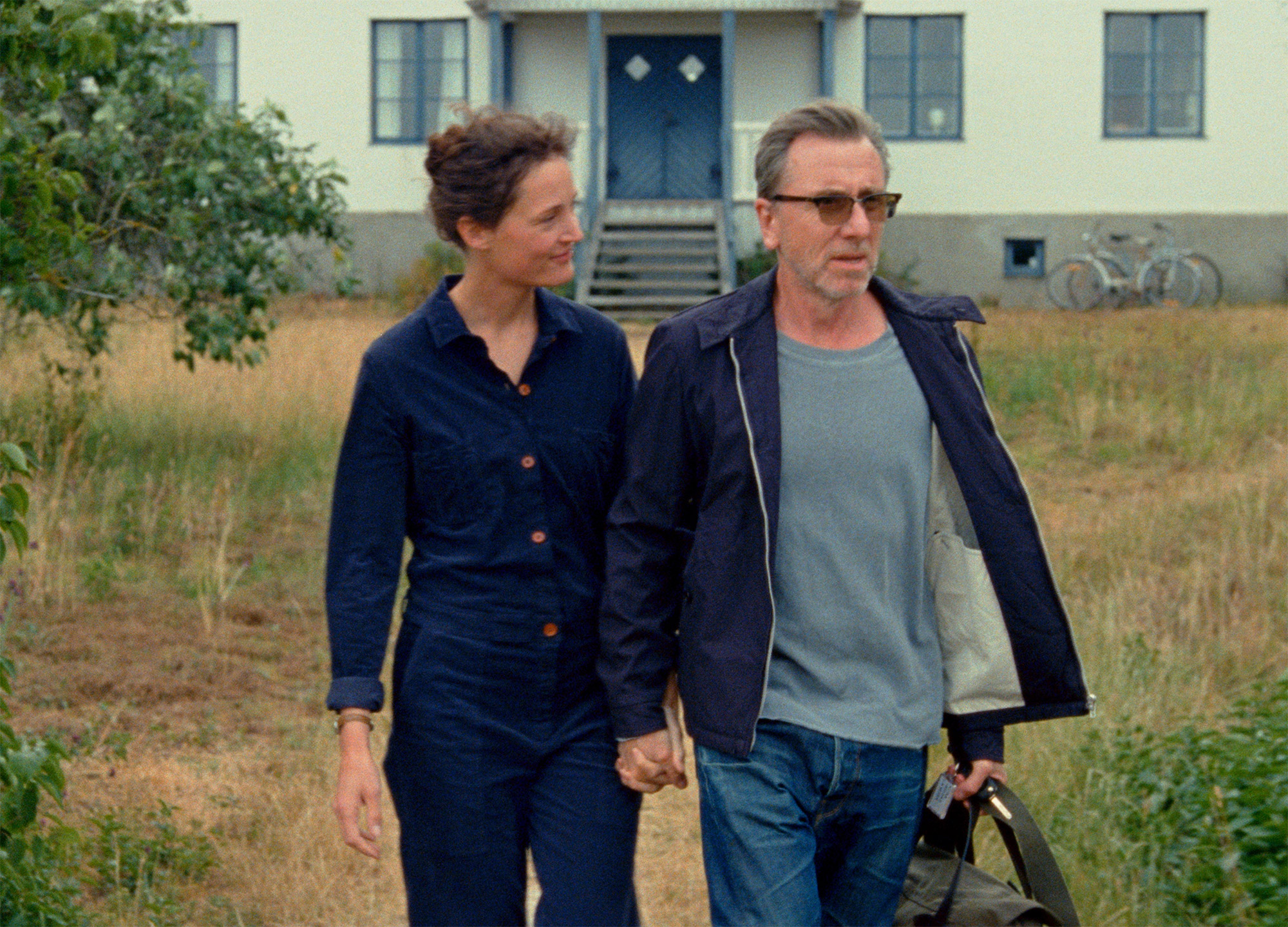 The words "delayed", "postponed", and "rescheduled" have become second nature over the past four months, as films disappeared from the release schedule and festivals weighed up whether to go digital or cancel their 2020 edition entirely. We're not going to sugar coat it: things have been really fucking rough. To cheer ourselves up, we decided to take a look at things to come, so that the second it's safe to do so we can all get comfy at our venue of choice and do what audience do best.
Of course, release dates are precarious at best right now, so things may change – but do tweet us @lwlies with what you're most looking forward to.
1. Bergman Island
We're still a bit gutted that Mia Hansen-Løve's excellent 2018 film Maya failed to acquire distribution in the UK, but we have fingers and toes crossed that her new one, Bergman's Island, filmed on Fårö, will once more bring her elegant, emotional dramas back to the cinemas where they belong. This one is said to be a semi-autobiographical two-hander about a filmmaking couple (Tim Roth and Vicky Krieps) who head to the symbolic island to write their next scripts. Anders Danielsen Lie and Mia Wasikowska are also in the mix. David Jenkins
2. I'm Thinking of Ending Things
It's been five long years since Kaufman's exceptional stop-motion drama Anomalisa, but he's been pretty busy in the interim – his novel 'Antland' is now on shelves and his latest film project heads to Netflix pretty soon. Adapted from Iain Reid's novel of the same name, I'm Thinking of Ending Things stars Jesse Plemons as a man driving to introduce his girlfriend (Jessie Buckley) to his parents (possibly Toni Collette and David Thewlis, who also star). Along the way they take a detour – and that's when things start to get weird. We can't wait to see what Kaufman does with this creepy little story, which he's directed, written, and co-produced. Hannah Woodhead
ETA: 4 September, Netflix
3. After Yang
Prominent video essayist Kogonada made waves with his charming 2017 debut Columbus about a Korean-American who returns to the US after his father is suddenly taken ill. His second feature is based on a short story by Alexander Weinstein, and envisions a future where robotic children are purchased as live-in babysitters. Yang (Justin Min) is one such android – and when he becomes unresponsive, his human family attempt to save his life. Colin Farrell, Jodie Turner-Smith and Haley Lu Richardson also star. HW
4. Another Round
In the latest feature from Denmark's Thomas Vinterberg, his first with Mads Mikkelsen since they landed him Cannes' Best Actor prize for The Hunt in 2012, a group of high school educators embark upon an odd experiment. They learn that the human brain actually has a slight blood-alcohol deficiency, and that theoretically, maintaining a slight buzz at all times could unlock untold potential in the mind. So begins a bender for the history books, as some participants attain a heightened consciousness while others slip-n-slide into alcoholism as usual. A dry comedy about men doused in booze, it's probably best seen stone sober. Charles Bramesco
ETA: 27 November, Lionsgate
5. Il Buco
It has been ten years since Italian director Michelangelo Frammartino stunned the Cannes Directors' Fortnight strand with his goat-based docu-fiction hybrid, Le Quattro Volte ("You simply must see the goat film!" critics brayed). According to Cineuropa, he began photography on his belated feature follow-up, Il Buco, in September 2019, and follows the Piedmont Speleological Group and their discovery, in 1961, of the world's second deepest cave. And if that's not the perfect elevator pitch right there, then I don't know what is. DJ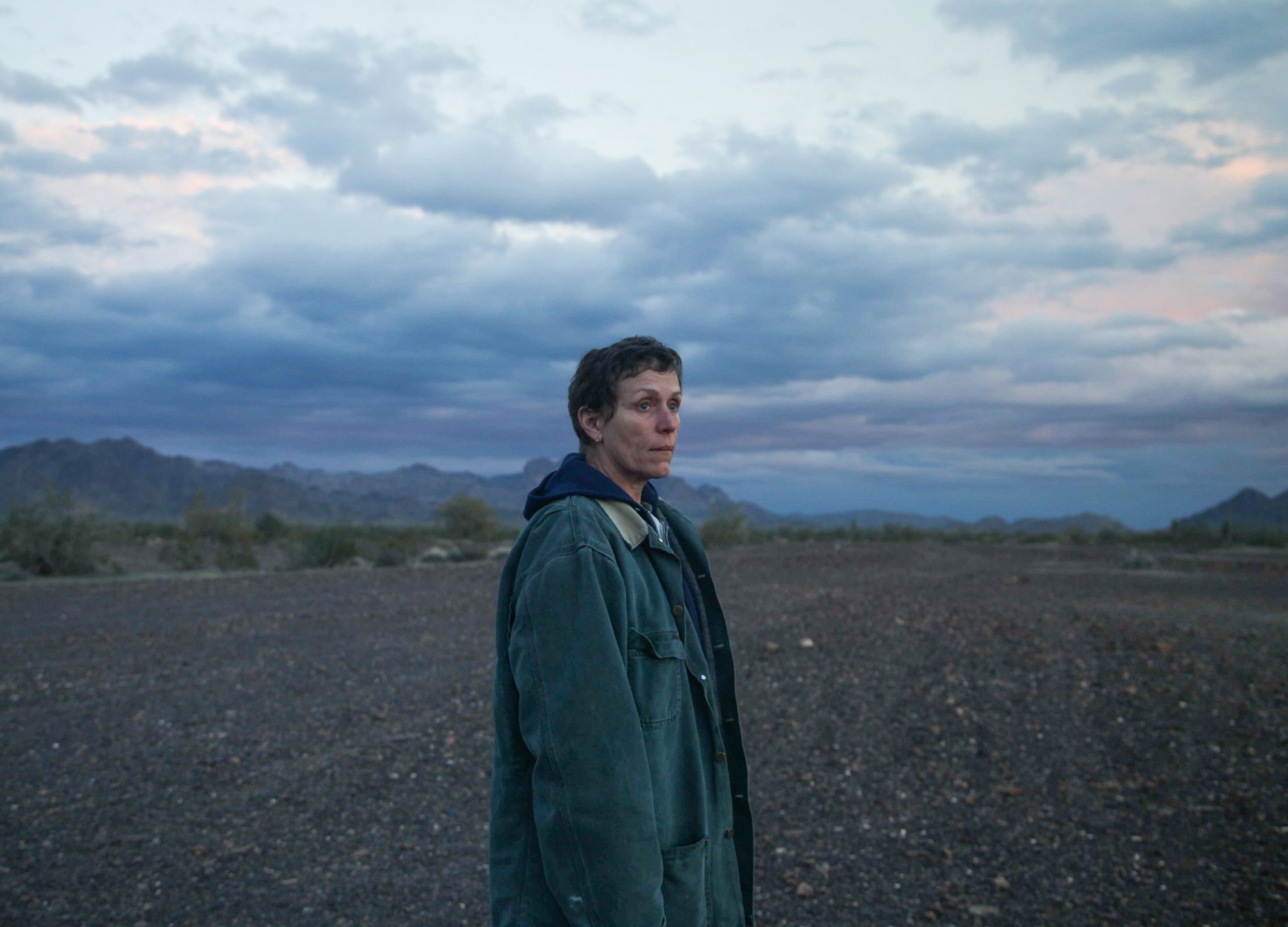 6. Nomadland
Chloé Zhou has been pretty busy since The Rider wowed audiences back in 2017. She's directed a big-budget superhero flick for Marvel (The Eternals, now due out 2021) and has a film in development with Amazon, but we're most interested in Nomadland, based on a non-fiction book by Jessica Bruder. Starring Frances McDormand and David Strathairn, the film focuses on the phenomenon of older Americans who travel the US in search of employment – many affected by the recession of 2007-2009. Apparently the film is in post-production, and probably would have done the festival circuit this autumn, so maybe we'll see it sometime in the first half of 2021. HW
7. The Devil All the Time
Donald Ray Pollock's novel is disturbing tale of murder, incest and religious fervour between an interconnected group of people in post-World War II Ohio; perfect material for Antonio Campos, who has a knack for stories which focus on the darker side of humanity. If this isn't enough to lure you in, consider the stacked cast: Robert Pattinson, Mia Wasikowska, Sebastian Stan, Tom Holland, Eliza Scanlen, Bill Skarsgard, Jason Clarke, Haley Bennett, Riley Keough and Harry Melling. What a line-up. HW
ETA: 16 September, Netflix
8. On the Rocks
One of the banner releases for Apple's new streaming service is the latest film from Sofia Coppola. After her last two films (The Beguiled and The Bling Ring) were adapted from existing work, she's gone back to basics, penning the story and screenplay herself – and reuniting with Bill Murray, the star of her Oscar-winning Lost in Translation. Set in New York, On the Rocks sees a young mother (Rashida Jones) reunite with her playboy father (Murray) for a cross-city caper in which they try to mend their fractured relationship. HW
9. Mona Lisa and the Blood Moon
Ana Lily Amanpour took a bit of a critical pasting for her post-apocalyptic thriller The Bad Batch, but we're not counting her out just yet. She's spent the last few years directing television, and her new film focuses on a girl with "unusual powers" who escapes a psychiatric hospital and sets out on her own in New Orleans. Kate Hudson, Ed Skrein and Craig Robinson are attached. HW
10. Blonde
There have been plenty of films about Marilyn Monroe, but Andrew Dominik's new one does sound quite promising. Based on Joyce Carol Oates' fictionalised account of Monroe's life, it stars Ana de Armas as the blonde bombshell, alongside Adrien Brody as The Playwright (Arthur Miller), Bobby Cannavale as The Athlete (Joe DiMaggio) and Caspar Phillipson as John F Kennedy (the same role he played in Pablo Larrain's Jackie). Oates' novel is a whopper at over 700 pages long, and has already been adapted once, into a little-known miniseries. Let's see how Dominik's version shapes up. HW
11. Let Them All Talk
King of productivity Steven Soderbergh always seems to have something on the boil. His latest film is a comedy starring Meryl Streep as a famous author who goes on a cruise with her nephew, played by Lucas Hedges. She's joined by old friends Dianne Wiest and Candice Bergen to have some fun and heal some old wounds. That's all we know so far, and it seems a bit different for Soderbergh – but we'll watch anything he does, and his comedies are among his best films. Though given Soderbergh's work ethic, we wouldn't be surprised if he's managed to write at least three more scripts while in lock down. HW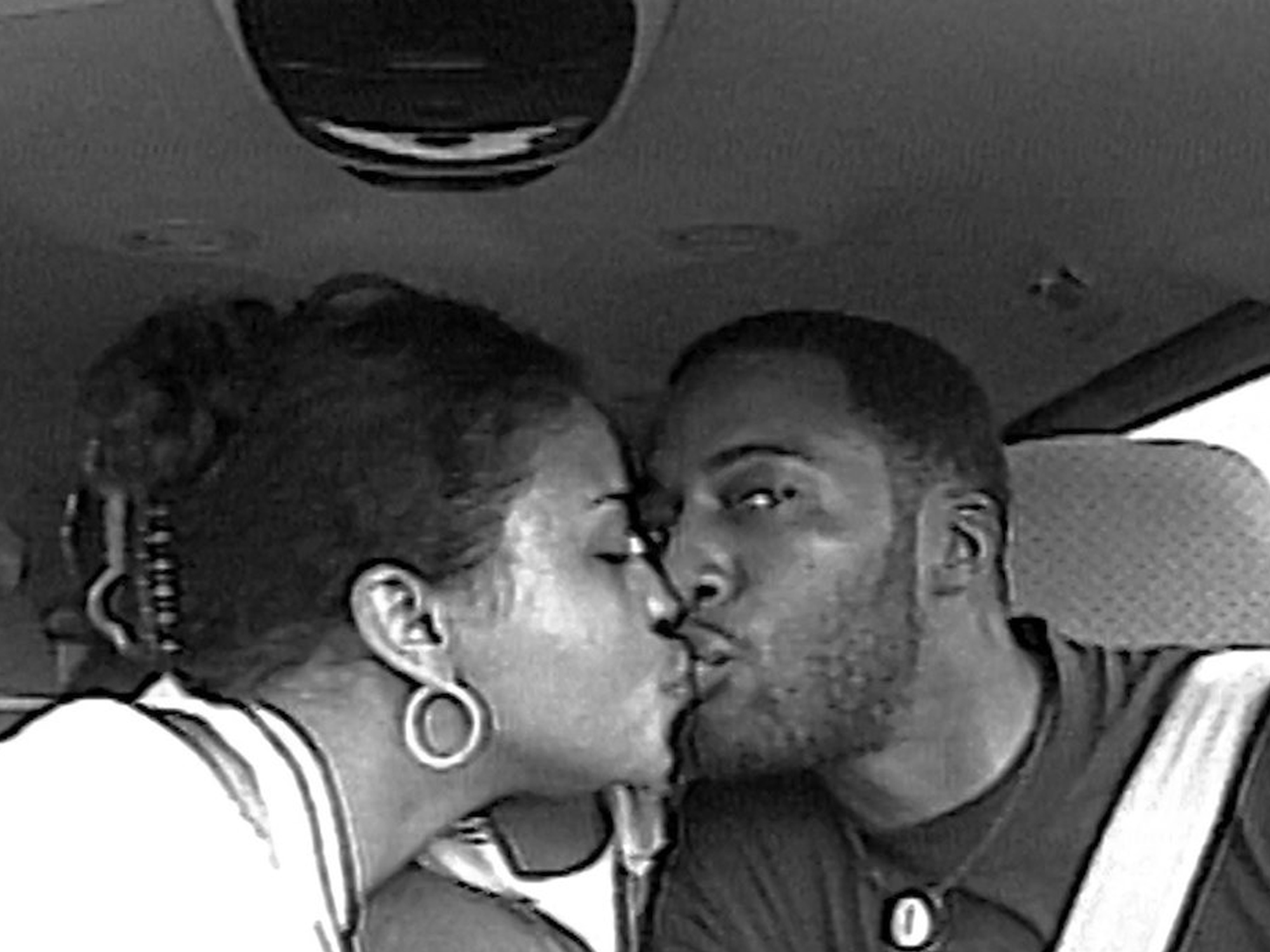 12. Time
One of the most exciting aspects of observing a film festival play out in another country is spotting the explosions when a film with no real profile is suddenly the talk of the town. Garrett Bradley's slow-cooked exploration of the prison industrial complex draws together a vast array of materials to document a decent-sized fragment of the 60 year incarceration handed down to Rob Richardson for armed robbery. At the 2020 Sundance festival, Bradley picked up the best director prize, and had her film snapped up by Amazon. DJ
13.Our Way
This new one from Italian filmmaker Nanni Moretti appears to continue his shift from the whimsical, lightly humorous doodles of the '90s (Aprile, Dear Diary) to more socially-aware and serious drama, as seen in previous feature Mia Madre. Our Way is based on an Israeli novel called Three Floors Up by author Eshkol Nevo and it is the first time Moretti has made film based on someone else's work. The story takes in the comings and goings of various families living across three floors in a Roman apartment block. DJ
14. Those Who Wish Me Dead
Taylor Sheridan specialises in grim tales about the worst of humanity, so no prizes for guessing what this one's about. Based on Michael Koryta's novel of the same name, the story follows a 14-year-old boy who witnesses a murder and goes into the witness protection programme, hidden in a Montana wilderness camp for troubled teens. However, he's pursued by the killers, and his only protection comes in the form of the couple who run the programme, and Hannah Farber, a lone woman who occupies a fire watchtower. Details about who's playing who are thin on the ground (though we know Angelia Jolie is Farber) but Nicholas Hoult, Aiden Gillen, Tyler Perry and Jon Bernthal are down to star. HW
15. On a Half Clear Morning
Perennial miserablist Bruno Dumont's mid-career pivot to comedy has been surprisingly successful, resulting in his folk-metal retelling of young Joan of Arc (Jeanne) and the screwball Twin Peaks that are his two "CoinCoin" TV serials. On paper, On a Half Clear Morning looks like he's sticking with the funnies, as the film is said to be about a celebrity journalist (Léa Seydoux) whose life and career go into a tailspin following a car accident. We'd usually have a line here saying, "expect this," or, "expect that," but frankly, we've got no idea what Bruno's up to with this one. DJ
16. Mainstream
Frances Ford's granddaughter Gia Coppola made her directorial debut with Palo Alto back in 2013, and has been working on music videos in the interim. Her latest film, starring Andrew Garfield, Maya Hawke and Jason Schwartzman, is set in Los Angeles and focuses on a trio of friends who rage against the corporate machine only to find the lure of capitalism all too appealing. Garfield was photographed dressed as a giant rat on the set last summer, so y'know. Considered us interested. HW
17. Wicked Games
After opening the previous decade with his daring and profane Paradise Trilogy, then filling out the rest of the 2010s with a pair of documentaries, the great Ulrich Seidl has returned to narrative filmmaking. He shares credit with wife Veronika Franz on the screenplay about a pair of brothers returning home to Austria to bury their mother and drink to her memory. Upon returning to their respective lives in Romania and Italy, however, they find that something has changed. From this broad premise, a lifetime of regret and repression will come unspooled, if the director's past films are any indication. One could say that this auteur… has gotten back in the Seidl. CB
18. To the Edge of Sorrow
Just when you thought every imaginable movie about the flickers of courage and resistance during the Holocaust had already been made, in comes Romania's favorite son Cristian Mungiu with one more take on the material. In this adaptation of a real-life survivor's memoir, a teen manages to sneak out of the death camps and take refuge in the mountains, where he falls in with an underground coalition of Jews spanning nations and generations. As they prepare a counteroffensive against the inhumanities raging below, Mungiu indulges in breathtaking natural-vista photography to rival that of Terrence Malick's recent high-altitude A Hidden Life. Try not to get a nosebleed. CB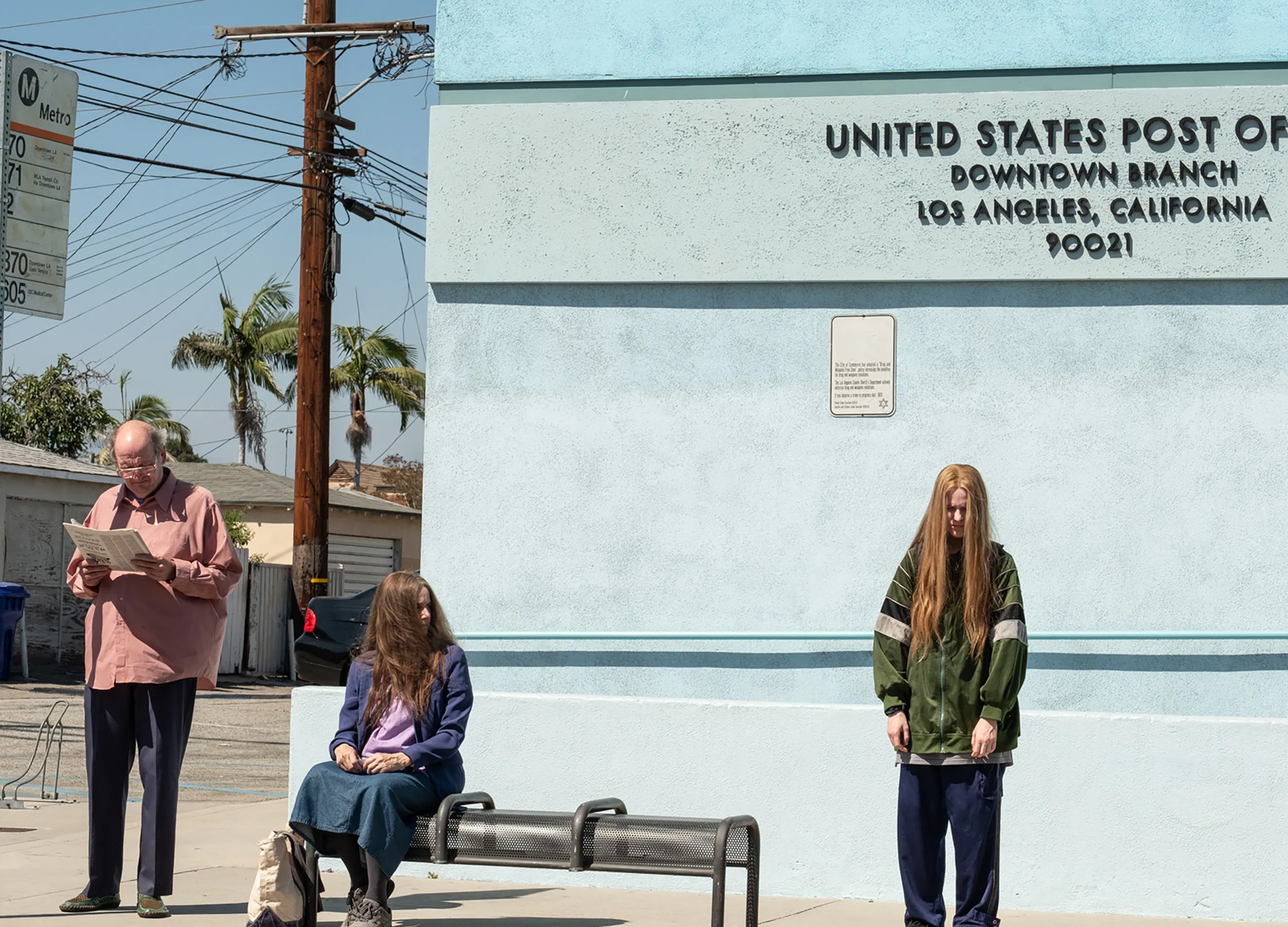 19. Kajillionaire
It's been nine long years since Miranda July's last film The Future, so it's about time to welcome her back to the big screen. Kajillionaire focuses on a quirky family of scammers living in Los Angeles: Robert (Richard Jenkins) Theresa (Debra Winger) and their daughter, Old Dolio (Evan Rachel Wood). During a trip to New York they encounter the streetwise Melanie (Gina Rodriguez) and she becomes part of their crew, much to Old Dolio's chagrin. We loved it at Sundance, and can't wait for it to get a release in the UK. HW
20. Come, I Will Take You There
French director Alain Guiraudie wowed Cannes with his piquant gay nudist beach murder mystery Stranger by the Lake in 2013, and then confused the same audience with the head-spinning weirdness of its follow-up, Staying Vertical. Next up is the intriguing Clermont-Ferrand-set story of a young man who begins to feel affection for an older sex worker at the time the city experiences a terrorist attack. Guiraudie has proven himself adept at fusing together seemingly ill-fitting genre elements, and we're keen to see how this one plays out, especially as it's also a Christmas movie. DJ
21. Impasse
There's plenty of fresh work from Chinese legend Zhang Yimou that has yet to be seen by Western audiences: One Second, his ode to Cultural Revolution-era cinema, hasn't played since state censors yanked it from its Berlin premiere, and he's reportedly readied a propaganda picture called Me and My Hometown. But most intriguing of all would be Impasse, an espionage thriller that seems to be in line with his recent, excellent action-fantasy Shadow. Though it's the first spy film in Zhang's long and storied filmography, he's demonstrated a chameleonic versatility that's served him well across disparate genres. There's little doubt he'll figure it out. CB
22. Chocobar
Lucrecia Martel made the film that the esteemed brain-trust at LWLies towers named the finest of 2018 (Zama) and for her follow-up she's opted to make her first documentary feature in collaboration with the Sundance Institute and London's ICA cinema. The title refers to one Javier Chocobar, a photographer, activist and chief of the Diaguita Indian tribe who was murdered when forcibly removed from his land. Martel has been invested in his story for more than eight years, attending various trials and hearings, and her film is said to be an admonition of centuries of colonialist plunder in Argentina.
23. Louis Wain
We like cats. We like pictures of cats. We like weird psychedelic pictures of cats. The latter will likely feature heavily in Will Sharpe's forthcoming biopic of the schizophrenic artist Louis Wain who made his name by producing eerie-cute paintings of anthropomorphic cats in various poses. In the title role is Benedict Cumberbatch who, per available images of Wain, will be growing a big bushy moustache, and lip-smacking support comes in the shape of Claire Foy, Andrea Riseborough and Toby Jones. DJ
24. Deep Water
Adrian Lyne wasn't squeezed out of Hollywood; he was merely lying in wait, biding his time until we were ready for his genius once again. The one-time master of the erotic thriller revives that grandly ignominious tradition with his first film in twelve years, a psychotic pas de deux between real-life couple Ben Affleck and Ana de Armas. They play spouses long since fallen out of love, now getting their jollies by playing increasingly risky mind games with one another, a sadistic volley that begins to rack up a body count. Who's the culprit? What's their plan? And will there be copious sex scenes of significant steaminess? On at least that final count, we can be certain. CB
ETA: 20 November, 20th Century Studios
25. The Woman Who Ran
If the basic concept of time, for any reason, just stopped working, we would likely be able to roughly gauge the passing of the seasons by counting films made by the Korean auteur Hong Sang-soo, who seems to be on a rotation of about one every six months. That said, 2019 was the first year he didn't make a film since 2007, so The Woman Who Ran could be garlanded as his big return. It premiered at the 2020 Berlin Film Festival to wide acclaim, and it's another intuitive, ironic meditation on love and longing which stars his current partner and muse, Kim Min-hee. DJ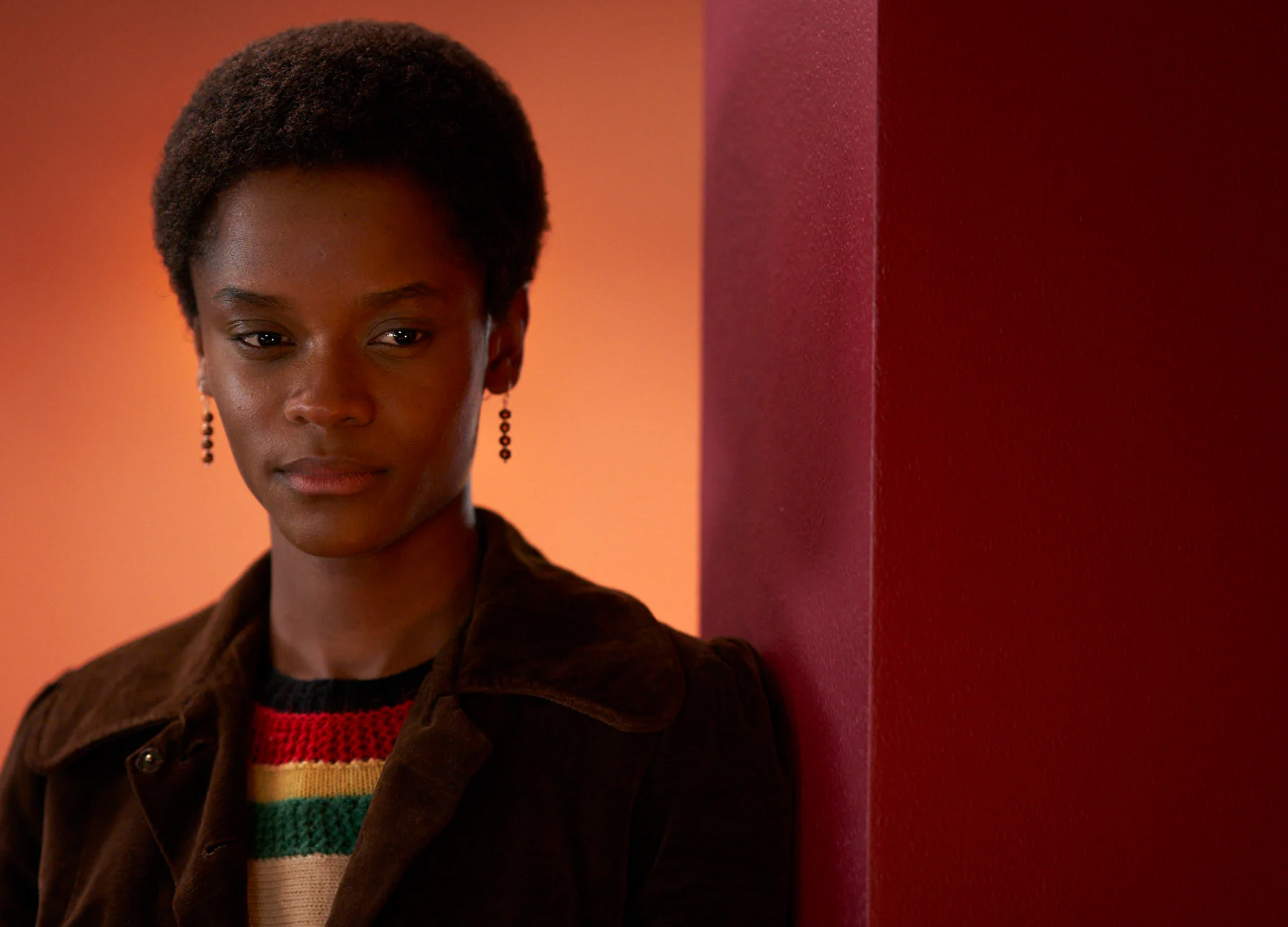 26. Small Axe
We're intrigued by the concept of this anthology miniseries by Steve McQueen, made in five parts for the BBC. Two feature-length parts (Mangrove and Lovers Rock) were chosen for the Official Selection at Cannes 2020, which is a pretty big honour, and the entire series of films will premiere on BBC1 and iPlayer later this year. The series focuses on the experiences of the London's West Indian community from the '60s to the '80s, and stars Letitia Wright, Micheal Ward, Kedar Williams-Stirling and Jack Lowden. HW
ETA: Late 2020, BBC
27. Possessor
In the future, assassinations will be carried out in vicarious vessels, as ghastly machinery transplants the consciousness of a highly-trained killer into the body of some fall-taking schmo. That's square one for this horror of abstraction from Brandon Cronenberg (yes, they're related), which places Andrea Riseborough and Christopher Abbott in a psychical war for control of the latter's physical form. Hallucinatory interludes messing around with colours and textures wowed audiences back at the Sundance Film Festival, where the film snapped up a US distribution deal with NEON set to move forward later this year. CB
28. News of the World
Tom Hanks goes west in his second film with Paul Greengrass, as a Texan who brings headlines from around the globe to rural communities in late 19th century America. He agrees to escort a young girl (played by the wonderful Helena Zengel, who was cast after her stirring performance in System Crasher last year), to San Antonio, but his charge isn't so keen on the idea. It's based on a best-selling novel by Paulette Giles, but Luke Davies and Paul Greengrass have been working on the script. HW
ETA: 21 January, 2021, Universal
29. Blossoms
As production ramps back up in a China still recovering from the coronavirus crisis, so begins what has been projected as an eleven-month shoot for the latest epic from the peerless Wong Kar-wai. The film chronicles a young man's travails in 1990s Shanghai while searching for love and a way to advance his status, an epochal story told on a surely staggering scale. Wong works at a famously gradual pace (the script has been in the works for five years), so it may be a good while until anyone can actually lay eyes on this project – at the soonest, it could grace the 2021 fall festival circuit, though the master won't rush for anybody. CB
30. Peninsula
Yeon Sang-ho's zombie thriller Train to Busan was warmly received in 2016 by critics and audiences alike, and went down an absolute storm in its native South Korea. Its sequel takes place four years later, after the country has been ravaged by the zombie outbreak, and features a whole new cast of characters struggling to survive against the oncoming hordes. The film's title refers to the entire country of Korea – in this vision of the apocalypse, the North and South have been decimated, rendering politics and borders obsolete, but apparently it's focusing more on the gore and action than the potential for social commentary. HW
31. Eureka
One question we've been asking ourselves since seeing the 2014 masterpiece Jauja: when is Lisandro Alonso going to make another movie? A recent press-release about a host of titles in-development via the Locarno Film Festival suggest he's tinkering on something called Eureka right now. All that's known about it, via production company website Luxbox, is an archive image of the Devil's Tower out in the South Dakota wilderness, a jutting rock that's just a stone's throw from a hub of movie western lore, Deadwood. Which is one hell of a teaser for the Alonso heads… DJ
32. Nightmare Alley
If you've seen William Goulding's 1947 carnival-based shocker Nightmare Alley, you'll know that the news that Guilermo del Toro is co-writing (along with Kim Morgan) and directing a new version makes a whole lot of sense. The mad, mad story sees sees a gruff, desperate carny worker (Bradley Cooper) attempt to learn a secret mind-reading technique from star attraction Zeena (Toni Collette) in order to become part of a wider money-making scheme, but everything goes very awry very quickly. Throw Cate Blanchett, Willem Dafoe, Rooney Mara, Richard Jenkins and Ron Perlman into the mix, and at the very least you've got a star-spangled ensemble to die for. DJ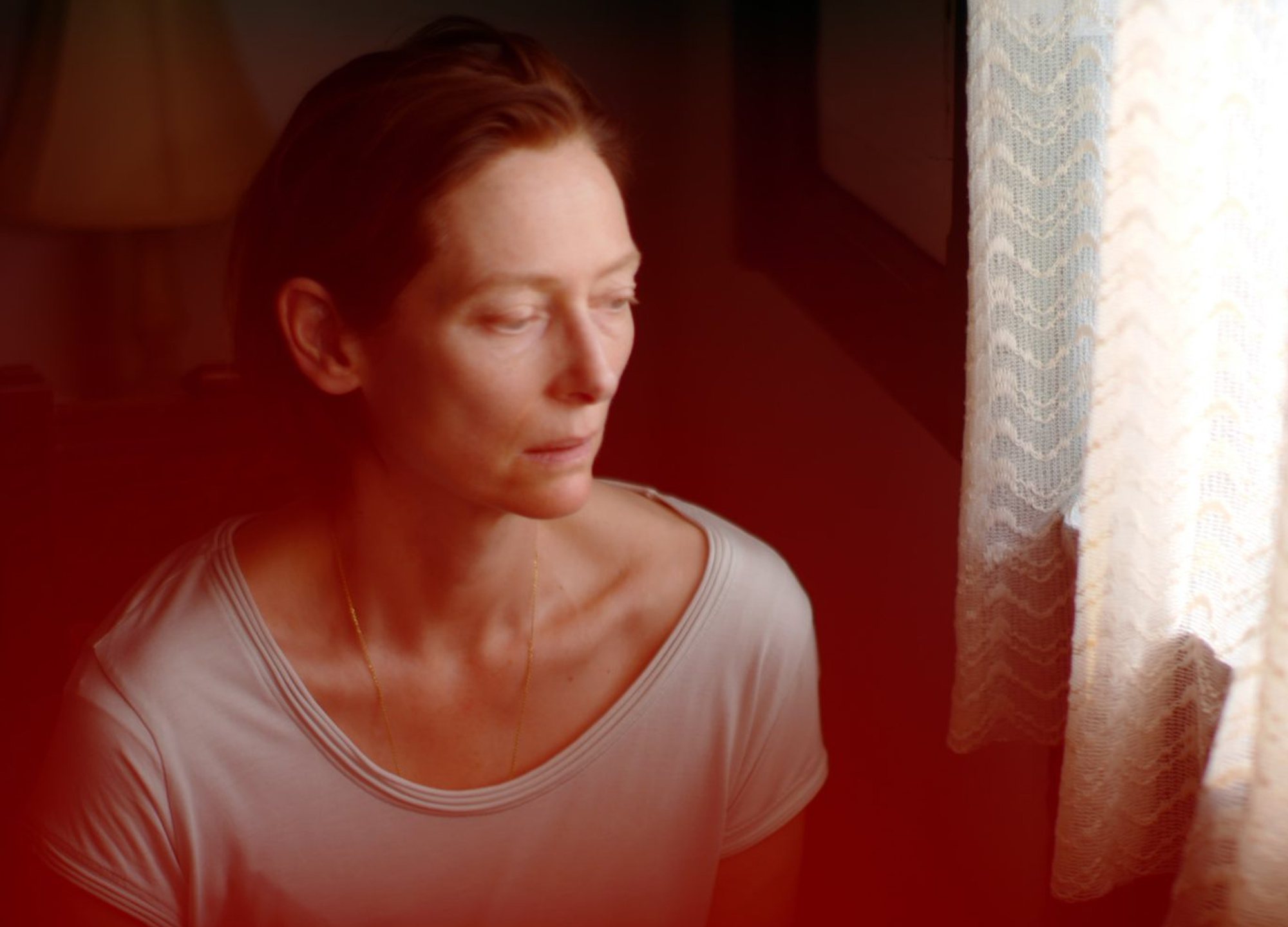 33. Memoria
We all agree that Apichatpong Weerasethakul's Palme d'Or win for Uncle Boonmee Who Can Recall His Past Lives in 2010 was the single greatest event of the new century. His new film, Memoria, was shot in Columbia – the first of his films to be made outside his native Thailand – and its story is woven around the presence of the coolest A-lister going, Tilda Swinton. The film sees Swinton as a Scottish traveller who starts to question her own identity and existence, with some kind of spectral element that is par for the course for Apichatpong. Film Comment published an excellent early set diary which contains lots of images of the production, so worth heading there for a deeper delve. DJ
34. Halloween Kills
A sequel to his successful 2019 reboot/sequel Halloween and the twelfth instalment in John Carpenter and Debra Hill's iconic franchise, this slasher is due in cinemas October 14, just in time for the spooky season. A teaser trailer suggests it picks up where the last film left off, with three generations of the Strode family (Jamie Lee Curtis, Judy Greer and Andi Matichak) having escaped Michael Myers and leaving him in the burning remains of Laurie's home. But you can't keep a good psycho killer down. The trilogy is slated to end in 2022 with the appropriately-titled Halloween Ends. HW
ETA: 15 October, 2021, Universal
35. Sound of Metal
A highlight of TIFF's Platform selection last year, Darius Marder's debut feature sees Riz Ahmed play a drummer in a metal band who discovers he's losing his hearing. Olivia Cooke co-stars as his bandmate and girlfriend, and they're joined by a large cast of deaf performers in a landmark for on-screen representation. This is an exceptionally special film with incredible immersive sound design and a career-best performance from Ahmed, which will be released with subtitles for deaf and hard of hearing audiences. HW
36. Boston City Hall
He's often referred to as the great chronicler of institutes, from state capitols and department stores to welfare offices and abattoirs. Aged 90, this is Frederick Wiseman's 46th film, and it will see him take his cameras and (probably) long-time cinematographer John Davey to hang out in the corridors and meeting rooms of Boston's City Hall. As with all of Wiseman's films, they maintain a tight focus on a single place or subject, but operate as profound and poetic meditations on society, civilisation and humanity, and it's not hyperbole to say that his immense body of work is one of the greatest of any filmmaker living or dead. DJ
37. Shulan River
Taiwanese maestro Hou Hsiao-hsien is thought to be working on a new feature, his first since 2015's rhapsodic wuxia epic, The Assassin. The story is said to be set in modern day Taipei and follows a man's relationship with a water sprite who has long called the eponymous river her home, but is now left in a state of woe and confusion as the river has now been concreted over and covered with railway tracks. Hou has never made anything that's even close to a bad or misfired film, so take our word for it when we say we're extremely eager to catch this one. DJ
38. The Last Duel
At the grand old age of 82, Ridley Scott could be forgiven for putting his feet up and having a cup of tea, but no – he's still hard at work. His latest film sees Matt Damon and Adam Driver face off as 14th century knights who come to blows when Jean de Carrouges (Matt Damon) accuses Jacques Le Gris (Adam Driver) of raping his wife Marguerite (Jodie Comer). Ben Affleck co-stars as King Charles VI and presumably the wig budget was in the millions. Filming in Ireland was delayed due to the pandemic, leaving Damon and his family on lockdown in the Emerald Isle. HW
ETA: 8 January, 2021, 20th Century Studios
39. The Trial of the Chicago 7
Aaron Sorkin's directorial debut Molly's Game was a bit patchy, but he's back with another true crime tale. This time, it's the story of seven men who were charged with conspiring to organise riots during the 1968 Democratic National Convention. As for the cast list, it's pretty long. Sacha Baron Cohen plays counter-culture icon Abbie Hoffman, and he's joined by Eddie Redmayne, Jeremy Strong, John Carroll Lynch, Joseph Gordon-Levitt, Frank Langella, Mark Rylance, Kelvin Harrison Jr, Michael Keaton and William Hurt. Netflix bought the rights to distribution from Paramount after COVID hit, and are planning to release the film sometime before the USA's presidential election in November. HW
ETA: Late 2020, Netflix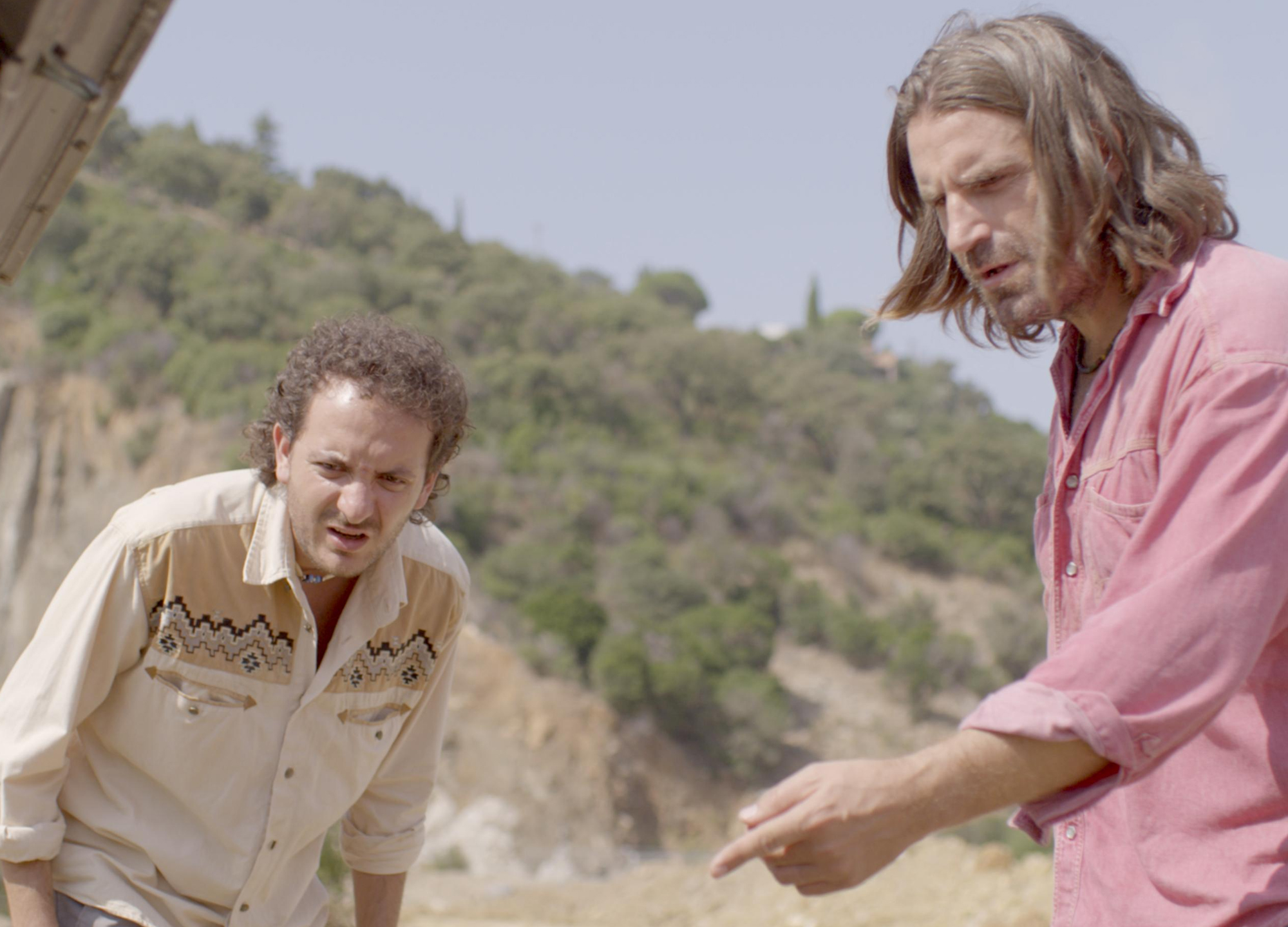 40. Mandibules
Usually when people use the phrase "Kafka-esque" it's as shorthand for some sort of strangeness, but in the case of Quentin Dupieux's next project, we mean it in the sense that he's made a film about a giant fly. Due out in France in time for Christmas, the story follows two friends who find the insect in the back of a car, and decide to train him with hopes of earning some money. If you saw Dupieux's last film, Deerskin, about a jacket that was, uh, to die for (and indeed any of his surreal oeuvre) you'll already know that this one is likely to be every bit as odd as his past works. The film is headed for a release in France in December all being well. HW
41. The Witches
Nicholas Roeg's 1990 adaptation of Roald Dahl's classic children's book about a child who accidentally discovers a gathering of powerful witches is considered a classic, so Robert Zemeckis has his work cut out to try and step out of that tall shadow. He claims his version is closer to the book than Roeg's, but remember what happened when Tim Burton remade Charlie and the Charlie Factory? Oh well – the starring players are Anne Hathaway (in the role made famous by Anjelica Houston) Octavia Spencer, Chris Rock and Stanley Tucci, while Jahzir Kadeem Bruno will play the central role. HW
42. The Last Planet
After a long wait, A Hidden Life appeared at Cannes 2019 to much fanfare, and we've made no secret of how much we love Terrence Malick's last film. Perhaps it's wishful thinking putting his next picture on a list of films we expect to see in 2021 as he famously likes to take his time in the edit suite, but we can dream. After years of religion being a theme in his work, he's taking on the source material this time, envisioning key stories from the life of Jesus Christ. Hungarian actor Géza Röhrig will take on the main role as the Son of God and Matthias Schoenaerts is playing Saint Peter, while Mark Rylance has revealed he's playing four different versions of Satan. Nice. HW
43. Armageddon Time
Take away all the moon buggy shoot-outs and death-defying dances with hurtling space debris, then James Gray's 2019 film Ad Astra was a simple tale of a father reconnecting with his son. His follow-up, Armageddon Time, may sound like a bro'd-up Michael Bay sequel, but its story is in fact ripped from the writer/director's own childhood and is said to be a coming-of-age tale set against the backdrop of Ronald Reagan's rise to the presidency. Oscar Isaac, Robert De Niro and Cate Blanchett top-line the cast, which makes this a must-see before even a frame has been filmed. DJ
44. The Perfumed Hill
Mauritanian director Abderrahmane Sissako stunned with his dark, politically coruscating 2014 feature Timbuktu, and it's good to see that a new offering is on the horizon. Little is known at this point about the intriguingly titled The Perfumed Hill, other than that it is a love story set in Africa and China. Sissako is a master of visual metaphor and poetic symbolism, and also suffuses his serious, angry stories with a dry, almost whimsical sense of humour, but as with any filmmaker worth his salt, he's also unpredictable in terms of plot structures and settings. Which makes this prospect of this one even more enticing. DJ
45. The Tragedy of Macbeth
This adaptation of Shakespeare's classic tragedy marks the first time one of the Coen Brothers has worked alone – Ethan is taking a break to focus on theatre, so Joel's on his own for script and directing duties. His wife Frances McDormand takes on the role of one of the great literary villains of all time in Lady MacBeth, while Denzel Washington plays her doomed husband. Brendan Gleeson, Corey Hawkins, Harry Melling and Ralph Inesen are lined up, too, with Shakespeare pro Kathryn Hunter playing the witches. All three of them, apparently. HW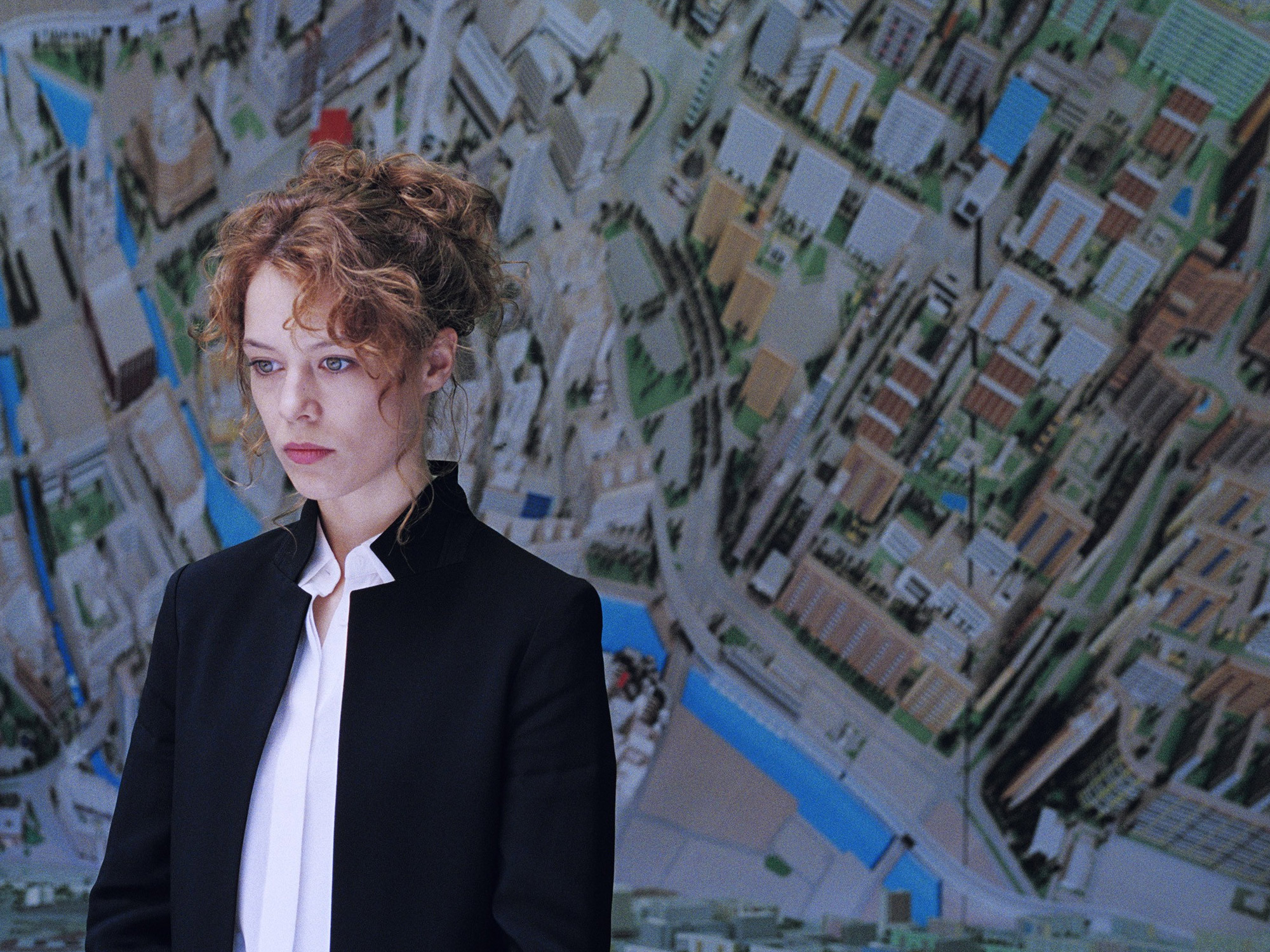 46. Undine
We managed to catch this one at the 2020 Berlin Film Festival, and you can read our tempered but mostly positive first look review right here. Merging the mythical with the modern and toying with visual and emotional anachronism, German director Christian Petzold takes the fairy tale of soulless water nymph Undine and playfully transposes it to contemporary-era Berlin. As with his previous films Transit and Phoenix, it's likely that Undine is the type of work that doesn't offer an instant fix, but sticks in the craw and nags for a repeat viewing. DJ
47. The Zone of Interest
Jonathan Glazer has been pretty busy lately, creating a terrifying short film entitled The Fall which aired unexpectedly on television last year. His second film for the BBC debuts July 20 and is a collaboration with Mica Levi and Sadler's Wells, and sees some of the world's best dancers take inspiration from an involuntary mania which took hold of Strasbourg in 1518. His next feature film, however, is loosely based on a novel by Martin Amis, about a Nazi officer who falls in love with his camp commander's wife. It's set to shoot in Poland this year, so we're hoping for a 2021 release, possibly on the festival circuit. HW
48. Babylon
After the slight misstep of First Man, the Damien Chazelle audiences know and love – the starry-eyed kid in thrall of the passion of music and the glitz of showbiz – has softshoed back onto the scene. In this glossy new drama, he'll whisk audiences away to Tinseltown circa the Golden Age's tail end, just as those newfangled talkies were minting stars and putting old ones out of business. Emma Stone leads as Clara Bow, proto-A-lister and insatiable sexual dynamo, while Brad Pitt will portray a fictitious figure rumoured by some to be based on silent screen star John Gilbert. Presumably, they're both ready for their respective close-ups. CB
49. The Souvenir Part II
Joanna Hogg's The Souvenir was the best film of 2019, so our excitement for the follow-up knows no bounds. Honor Swinton Byrne will reprise her central role as Julie, while her real-life mum Tilda will also return. Charlie Heaton, Harris Dickinson and Joe Alwyn comprise the trio of young men attached, after Robert Pattinson dropped out due to scheduling conflicts. Principal photography began on the film last summer, so we could look forward to seeing it at Sundance 2021, after The Souvenir had its premiere in the 2019 edition. HW
50. Our Apprenticeship
Emergent Japanese talent Ryūsuke Hamaguchi won over a new wave of admirers at Cannes in 2018 for Asako I & II, his sensitive sketch of a woman torn between two men and the divergent lives they represent. Those currents of longing and existential melancholy will likely course through his next feature, which sends a Japanese starlet to a theatre school in France for some soul-searching. The diverse array of people she meets there, and the varied perspectives they show to her, reorient her thinking about herself and her desires in life. Hamaguchi makes perfect rainy-day movies, ideally paired with some lilting thought about where we've gone wrong in life, and this sounds like no exception. CB
Look out for Part Two tomorrow. Have we missed something? Let us know @LWLies.
The post 100 upcoming films we can't wait to see – part 1 appeared first on Little White Lies.